Are church suppers still something that exists on the Island?
Answer by: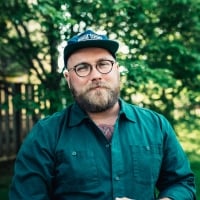 Hi Wendy,
Unfortunately the majority of the classic "church" style lobster suppers no longer exist for a multitude of reasons (like St. Ann's Lobster Suppers - dearly missed!) 
Fortunately, there are still a few establishments offering that same style of supper. New Glasgow Lobster Suppers would be one of the most popular ones, as well as Fisherman's Wharf in Rustico. One other I can highly recommend is the Lobster Lover's experience with the Fiddling Fisherman - the meal happens on a lobster boat right where the traps are pulled up from the ocean. Awesome experience! 
As another little tip, some community groups are still offering "cold plate" takeout lobster dinners for fundraisers in various communities - these can be few and far between and typically the only way to hear about them is from word of mouth or the local community newsletter - but they do still happen! With some luck and the right timing, you might stumble on one.
Enjoy!
Al Douglas
Enjoy! 
- Al 
Daniel Davies
Raleigh, North Carolina
Asked: Planning a bicycle tour in August for 10 days with five days in west & east and riding 50-65 km per day . Pls recommend town/villages as base locations, weekly rentals and circular itineraries.
Bob McDoogle
Toronto, Ontario
Asked: How do I keep my 3 and 6 year olds happy and entertained in PEI?
Theresa Nickel
Cold Lake, Alberta
Asked: We would like to go on a shorter bike ride on confederation trail but have no idea where to start or where to rent bikes?