Stay and Savour - 2, 3, 4 or 5 Nights
Points East Coastal Inn
from
$328.00
plus taxes
Available: Jan 19, 2022 to Dec 31, 2022
This is the start and end dates of this package, however, it does not necessarily indicate availability inclusive of these dates.
Package based on:
Adults: 2 Children: 0
Details
Today we invite you to spend some holiday time in our comfortable home, enjoy the fresh air, sights and sounds of the area, and soak in the PEI way of life! Enjoy a Stay and Savour package at our beautiful historic property overlooking St. Peter's Bay.
Includes
These items are included as part of your package price: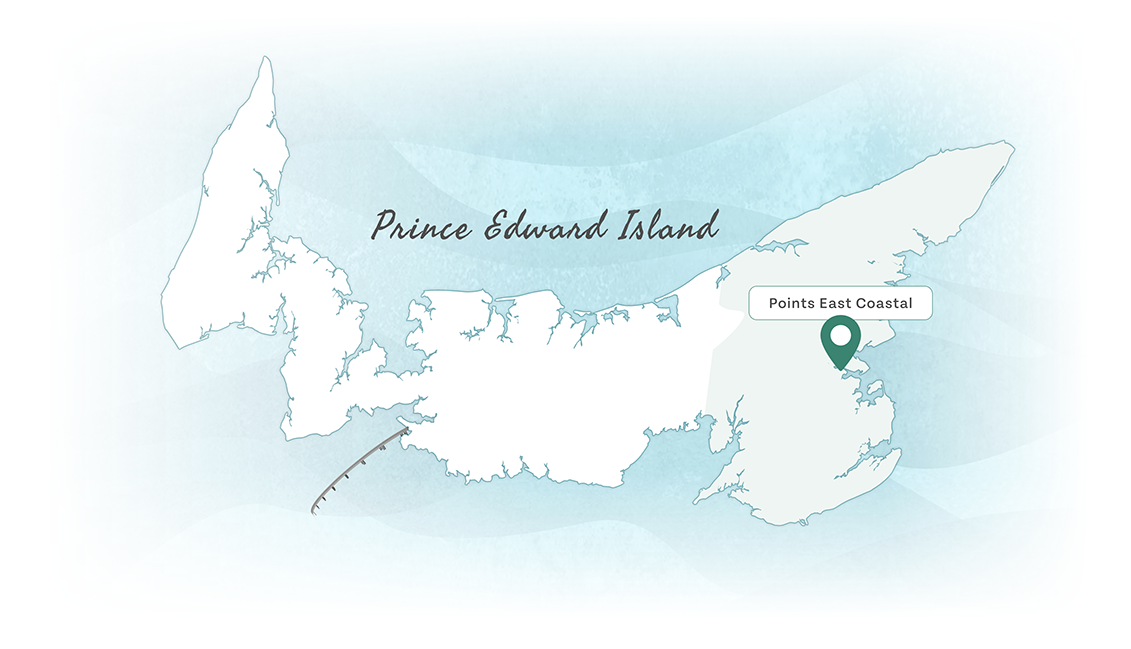 Location & Directions
Points East Coastal Inn
We offer three beautiful guestrooms with ensuite spacious bathrooms. Our breakfast room has a great view of the water where you will enjoy a scrumptious scratch made breakfast, and in the evening watch the stunning Bay sunsets from our terraced outdoor fireplace. The 'prettiest portion' of the Confederation Trail is right outside our front door, gorgeous beaches are plentiful, and Greenwich National Park is minutes away, boasting the largest sand dunes on the Island. Did we mention golf? Amazing courses close by! We look forward to pampering you with Island Hospitality - Rodger and Sarah
One $50 Canada's Food Island Gift Card(s)
One $50 Canada's Food Island Gift Card(s)
Stay & Savour 3 nights @ $505.00 includes $100.00 gift card
Stay & Savour 3 nights @ $505.00 includes $100.00 gift card
Stay & Savour 4 nights @ $625.00 includes $150.00 gift card
Stay & Savour 4 nights @ $625.00 includes $150.00 gift card
Stay & Savour 5 nights @ $790.00 includes $200.00 gift card
Stay & Savour 5 nights @ $790.00 includes $200.00 gift card