Family Fun with Anne
The Gables of PEI
Inquire with operator
Available: Dec 9, 2022 to Dec 9, 2022
This is the start and end dates of this package, however, it does not necessarily indicate availability inclusive of these dates.
Package based on:
Adults: 2 Children: 2
Details
Take your children through the story of Anne! Walk in Lucy Maud's footsteps while exploring Prince Edward Island. Enjoy a 4 night stay at The Gables of PEI in a luxury King Villa and explore a countryside straight out of PEI's most beloved story. Explore the site that inspired L.M. Montgomery's tale by visiting the Green Gables Heritage Place. While you're there, don't forget to travel through the Haunted Woods and Lovers Lane! Finish your trip off with tickets to the world's longest running (and PEI's most beloved) Anne of Green Gables – The Musical! It's an experience your family will not soon forget! Spend a day at Shinning Waters Family Fun Park and enjoy world renowned Cow's Ice Cream, Raspberry Cordial and delightful Anne Chocolates!
Includes
These items are included as part of your package price: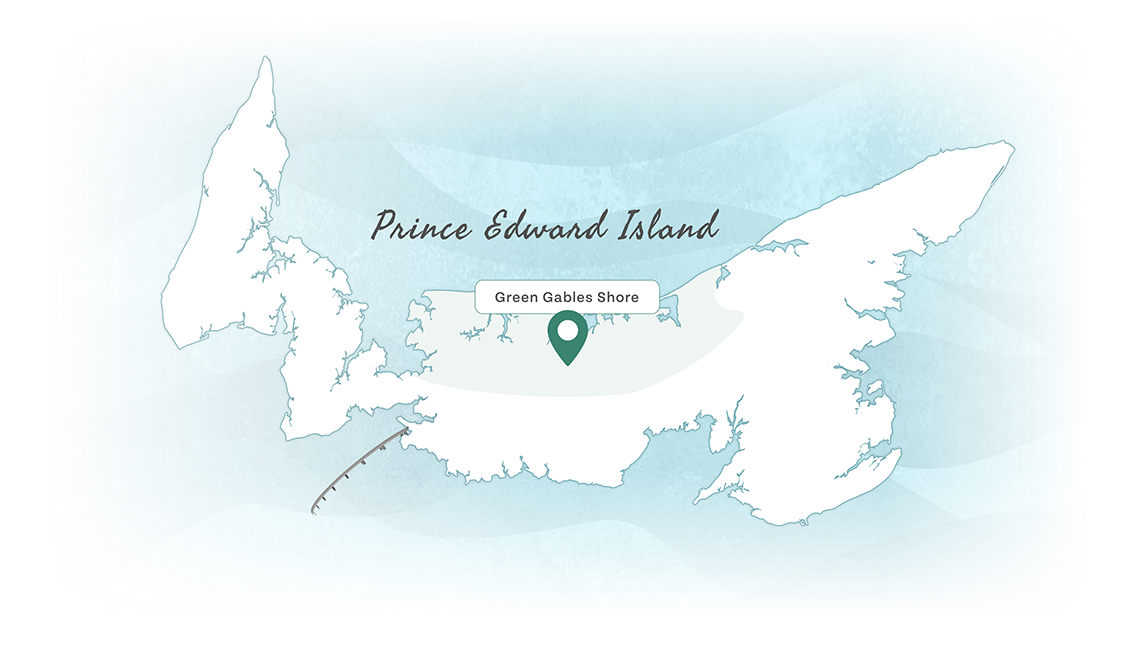 Location & Directions
The Gables of PEI
Located in the heart of PEI at Stanley Bridge, The Gables of PEI is literally minutes away from everything required to make this your best vacation ever. Our luxury two-bedroom, two-bathroom villas feature vaulted ceilings, air-conditioning, electric fireplaces, fully equipped stainless steel kitchens with granite counters and outdoor entertaining areas with barbecue. Upgraded villas with outdoor hot tub and jacuzzi king suites are available on pre-booked request. The Gables has a large salt water pool, tennis court, and fitness centre as well as the Upper Deck Lounge suitable for meetings/receptions and catered events. We are located minutes from world class golf, North Shore and Cavendish beaches, local attractions, the best dining and live Island entertainment six nights a week. We invite you to fall in love with our Island and the Gables of PEI where you will build sandcastles and memories. Book online at http://www.thegablesofpei.com
4 Nights Accommodations in a Luxury King Villa
King Villas each have two bedrooms and two bathrooms.
Enterance to Green Gables Heritage Place
Enterance to Green Gables Heritage Place
Anne Chocolates
World Renowed Raspberry Cordial!
World Renowed Raspberry Cordial!
Cows Ice Cream
Family Day Pass for Four to Shinning Waters Family Fun Park
Family Day Pass for four to Shinning Waters Family Fun Park
Mathew's Carrige Ride
Enjoy a peaceful carriage ride by the Lake of Shining Waters. With "Matthew" as your guide and driver, drive through beautiful flower gardens and be driven around the Anne of Green Gables Museum property.