PEI National Park - Cavendish Beach
Location: Green Gables Shore
Supervised Beach: Yes
Cavendish Beach, with its signature views of rugged, red sandstone cliffs, is world-renowned for its connection to author L.M. Montgomery and her novel 'Anne of Green Gables'. Spend a memorable day swimming, building sand castles and soaking up some vitamin D. Return as the sun sets for a stroll along the water's edge. You'll daydream about your beach days long after the sand between your toes has washed away.
At the main beach entrance, there is safe and designated parking, accessible washrooms, beach wheelchairs and mobility mats.
An entrance fee applies at Prince Edward Island National Park locations.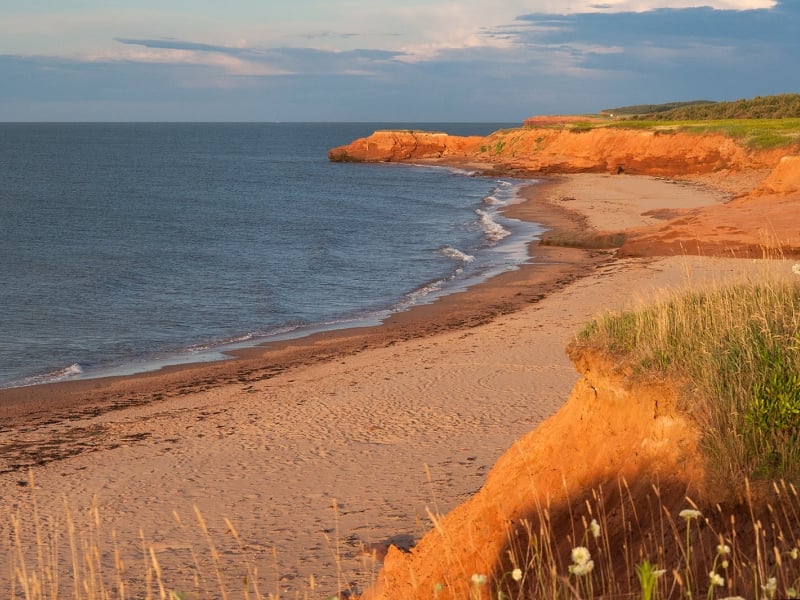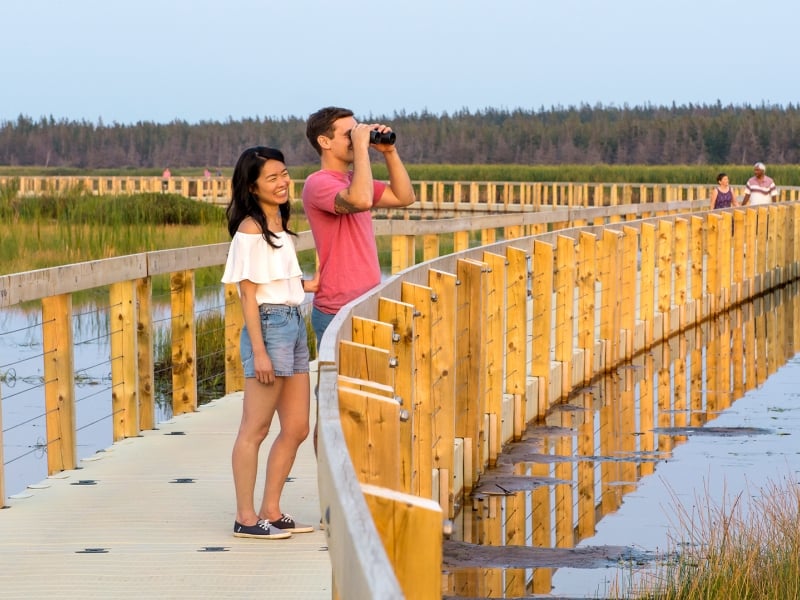 Cavendish Campground, PEI National Park
Cavendish Campground offers a variety of accommodations to suit every camping style in a stunning oceanfront environment. If you prefer to keep it simple, try camping in a tent on one of our unserviced sites.
What to Do in Green Gables Shore
French River Golf Course
A great course with beautiful scenery for beginner to bogey players. Rentals available (4520 yds, 18...
Cavendish Visitor Information Centre
Located before the entrance to the PEI National Park. Friendly staff give directions, information on...
Bearded Skipper's Deep-Sea Fishing
Located on the North Rustico Wharf, behind the Fisherman's Wharf Restaurant. Enjoy a unique Island...
Chez Yvonne's Restaurant
Celebrating 55 years of dining! We are one of the 3 longest running Family Restaurants in PEI. Dine...
Fine Crafts Gallery of Gaudreau Fine Woodworking
Atlantic Canada's finest pottery and crafts featured in 2000 sq. ft.
Route 6 Motel – Haunted Experience
Walk, run or crawl through the winding corridors of the haunted house, find out what lurks within.
On the Dock Eatery
Great food and drink with an amazing view, overlooking the North Rustico Harbour.
Route 2 Diner
Homestyle cooking, cozy atmosphere, great service.
The MacMillan Dining Room
North shore National Historic Site. Experience this fine dining in a landmark Victorian home.