PEI National Park – Greenwich
Location: Points East Coastal Drive
Supervised Beach: No
This special place is home to Prince Edward Island's largest sand dunes, including a parabolic dune system that is very rare in North America. The park is also habitat to rare plants and animals, as well as archaeological findings dating back 10,000 years. Visit the interpretive building to learn about the importance of dunes to this coastal area and the rich cultural heritage. Beachgoers will marvel at the expanse of pristine, white sand.
Beaches are nesting areas for the endangered Piping Plover; pets are not permitted during summer months.
An entrance fee applies at PEI National Park locations.
LIFEGUARD NOT ON DUTY at this time. When beaches are UNSUPERVISED, visitors swim at their OWN RISK.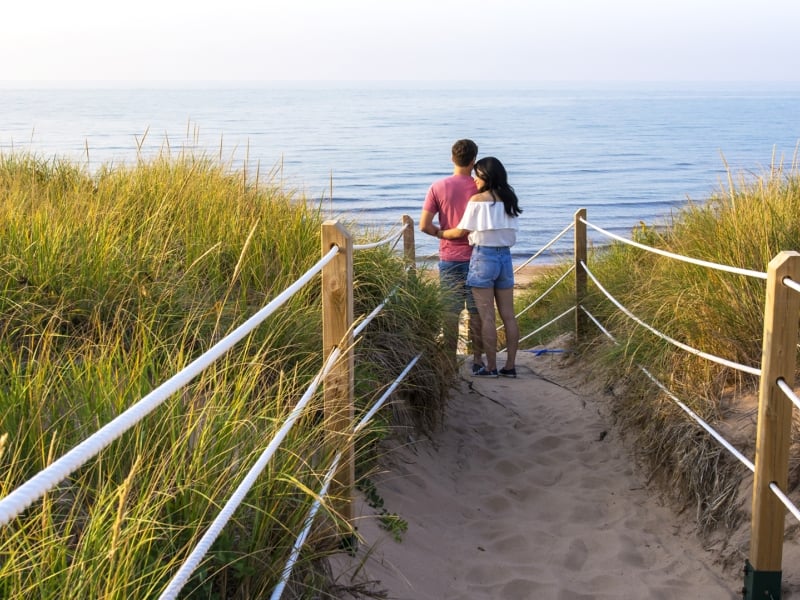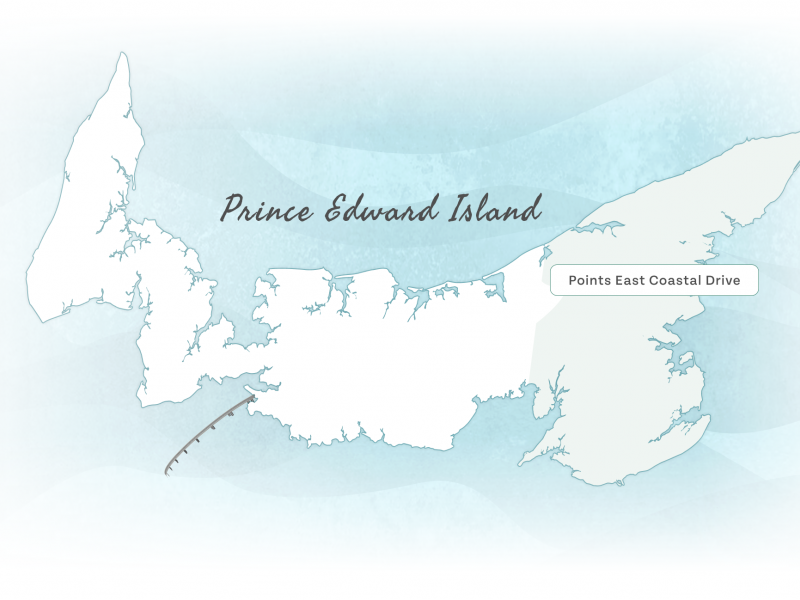 Discover Points East Coastal Drive
Located at 59 Wild Rose Road in St. Peter's, Greenwich is part of Points East Coastal Drive and is one of seven supervised beaches in the PEI National Park.
What to Do in Points East Coastal Drive
Julio's Oyster Express
Oyster bar serving a curated selection of freshly-shucked PEI Oysters. Shucking demonstration and...
Pappy's BBQ Joint
Cuisine BBQ authentique qui s'inspire des recettes provenant des États du Sud. Ouvert du jeudi au...
Lakeside Trail Rides
Brudenell Riding Stables has expanded to a second location in Lakeside on the beautiful north shore...
Belfast Mini Mills
A true knitter's paradise! For those that love textiles, traditional crafts and culture, this is...
Avondale Golf Course
This Jeff Fuller golf course is located just 20 minutes from Charlottetown. One of the best designs...
Belfast Highland Greens
The 3209-yard Belfast Highland Greens Golf Course is one of the most scenic 9-hole golf courses...
Montague Welcome Centre
Located in the former train station on the Montague waterfront. Staff are available to assist you...
Barvelapei Pizzeria Mercato
Artisan pizzas and flatbread.
Brudenell Riding Stables
Horseback riding on wooded trails and along a sandy beach. Pony rides on the property and elsewhere.