Update for Book PEI Operators
Published October 18, 2022 | Tourism PEI
Next Steps for Operators Who Use Book PEI
Effective January 1, 2023, BookPEI will no longer be available as a booking system for PEI operators. You may continue to use Book PEI until the end of 2022.
If you use Book PEI as your operation's sole property management service, Tourism PEI advises you to start exploring other options to ensure that you are ready for the 2023 season. It is up to you to determine the system that best meets your needs.
Options to Book PEI
Note: Listing the above companies does not imply endorsement. Tourism PEI and/or Innovation PEI staff do not have the expertise to assist individual operators with their final technology selection.
Let Us Know
Operator listings at tourismpei.com will continue to display a Book Now button (see example below). Please advise Tourism PEI of the updated web address to be used once your new booking system is functioning - email to [email protected]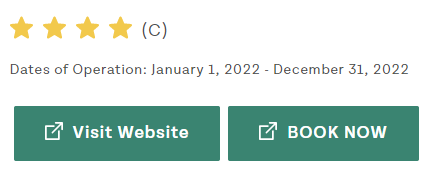 Funding
Your business may qualify for funding to support a new e-commerce site via the Web Presence Assistance program of Innovation PEI. For more information about this funding before applying, contact:
Jeremy Heartz
Jr. Business Development Officer, Innovation PEI
Email: [email protected]
Ongoing Industry Support
Sharon MacLean
Phone: 1-866-213-7521
Email: [email protected]