Starting a Tourism Accommodation
Tourism accommodations in Prince Edward Island range from all types of camping (tent sites to glamping) to all types of fixed roof accommodations (hostels to high-end hotels). Our operators take great pride in their establishments and share the goal of helping visitors have an amazing vacation.
Here you will learn about all of the steps required to start a tourism accommodation operation in Prince Edward Island.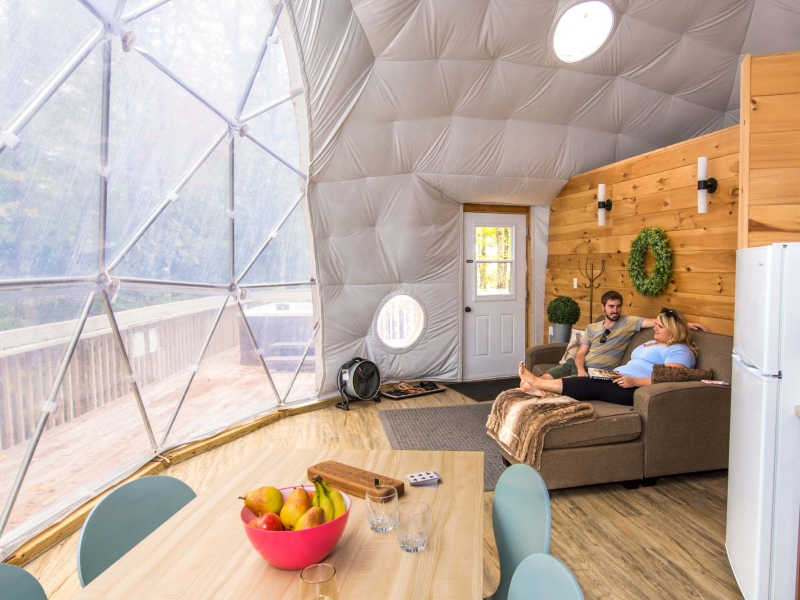 Tourism Accommodation Licensing
On Prince Edward Island, any temporary guest accommodation that operates for a continuous period of less than one month, be it marketed via a booking site like Airbnb or any other means, must be licensed as a tourism property.
The Tourism Industry Act and regulations describe the types of properties, minimum safety, services and amenity standards and other requirements for a licence. We strongly recommend that you review the legislation in detail before completing a licence application.
Required Steps for Licensing Before Operations Begin
1. Apply for a Tourism Establishment License
New and existing properties must complete and submit the Tourism PEI Licensing & Signage Order form. This licence must be renewed each year.
If your property is located in a municipality with planning authority, you must have municipal approval before making an application to Tourism PEI. Visit Municipal Contacts to determine if your operation is located in a municipality with zoning bylaws or contact Tourism PEI at 902-368-4398.
2. Complete Water Testing
If your property is not served by a municipal water system, you must provide an initial satisfactory drinking water test from the PEI Analytical Laboratories (the only accredited lab in the province). Once operational, you must perform bacteria water testing for your tourism accommodation every three (3) months during the months that the property is open to receive guests. For detailed instructions on collecting and submitting water samples, visit Water Testing for Accommodation Operators.
3. Schedule an Initial Property Inspection
Once you have submitted your licensing application and received a satisfactory water test result, schedule an inspection with Quality Tourism Services (QTS). If your operation passes an inspection based on requirements outlined in the legislation and regulations, Tourism PEI will issue you a unique license number and a license plaque. Your tourism establishment licence must be posted on your property at all times. 
Due to recent changes to legislation, this license number must be included in any online listing that is promoted on any platform such as Bookings.com, Airbnb or VRBO. Once you are issued a license, you may begin to advertise and accept guests.
4. Complete Monthly Reporting 
Once licensed, all operators are required to report monthly occupancy to Tourism PEI by the 10th day following the end of each month that you are operating. This report details monthly occupancy and related visitor origin information (province or state of visitor and country).
With this data, Tourism PEI produces monthly indicator reports to inform government and industry about where our visitors are coming from and when they visited.
Contact Tourism PEI
Tourism PEI also needs to know if you change your operational dates. These dates determine your occupancy reporting requirements, according to law.