Confederation Trail Basics
Tip-to-Tip Distances
Tignish to O'Leary (45 km easy to moderate)
O'Leary to Wellington (45 km easy to moderate)
Wellington to Hunter River (65 km moderate to hard)
Hunter River to Morell (65 km moderate to hard)
Morell to Elmira (54 km moderate)
Branch Trails
Emerald to Borden-Carleton (18 km easy)
Cardigan Junction to Montague (10 km easy)
Royalty Junction to Charlottetown (8 km easy)
Mt. Stewart to Georgetown (39 km moderate)

Pisquid to Lake Verde 16 km  (2 km hard along Route 21)

Cardigan Junction to Montague (10 km easy)

New Harmony Junction to Souris (8 km easy)

Stratford to Murray Harbour (80 km moderate)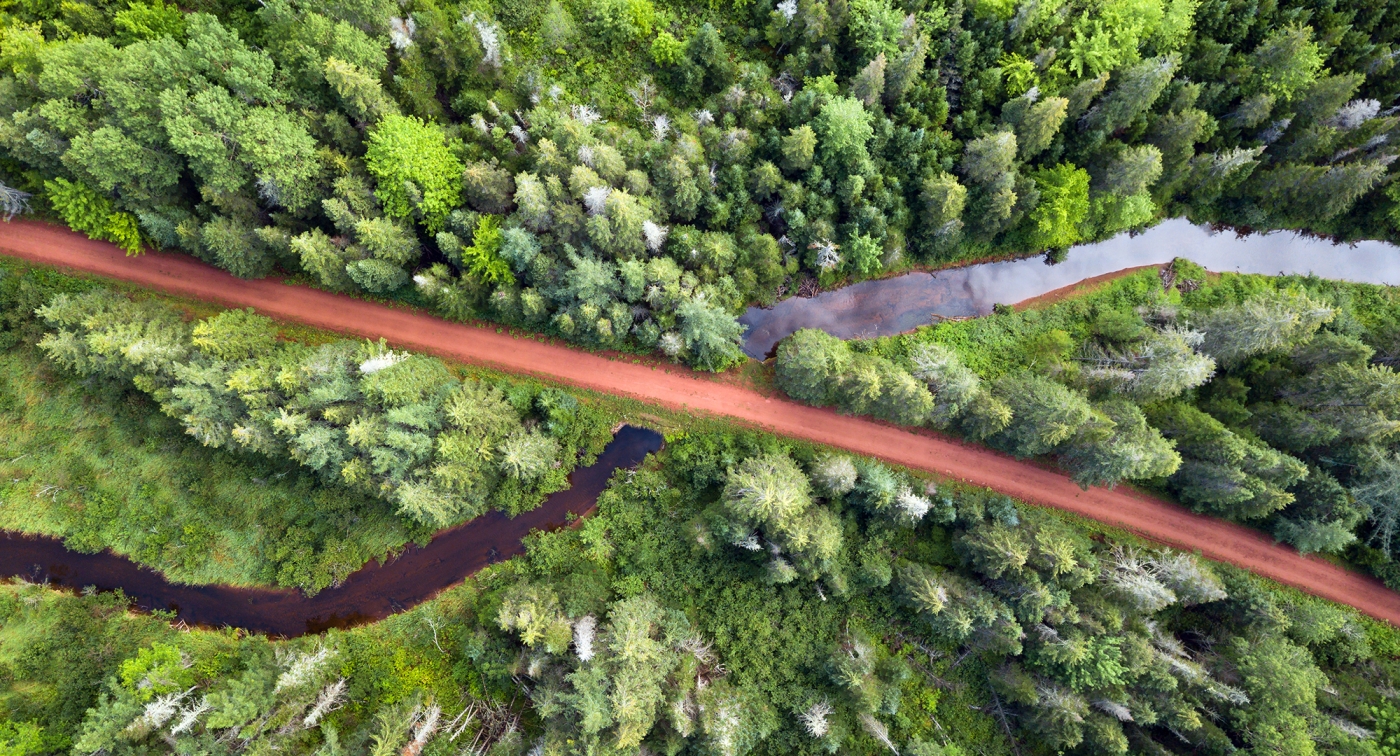 How distances are marked along the Trail
The total length of the Confederation Trail is 449 km. The tip-to-tip trail distances are marked from west to east, with Tignish being 0 km and Elmira 273 km. A number of branch trails off the main route lead to the coast and they are numbered from 0 km at the junctions, increasing to the end of the branch.
There are six junctions: Emerald, Royalty, Mt. Stewart, New Harmony, Cardigan and Wood Islands North. There is one extra branch trail starting in Pisquid to Lake Verde. The Murray Harbour Branch starts at 0 km at Joseph A. Ghiz Memorial Park in Charlottetown and ends in Murray Harbour at 80 km.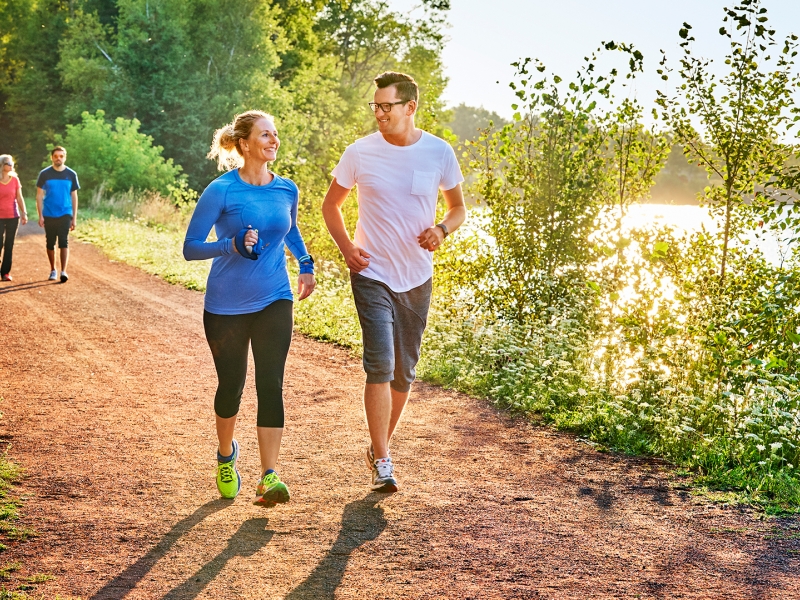 Access to the Trail
Activity on the Confederation Trail is limited to walkers and hikers, wheelchairs, cyclists and runners in summer. During the winter months (December 1 – March 31), the PEI Snowmobile Association has exclusive rights to the Confederation Trail.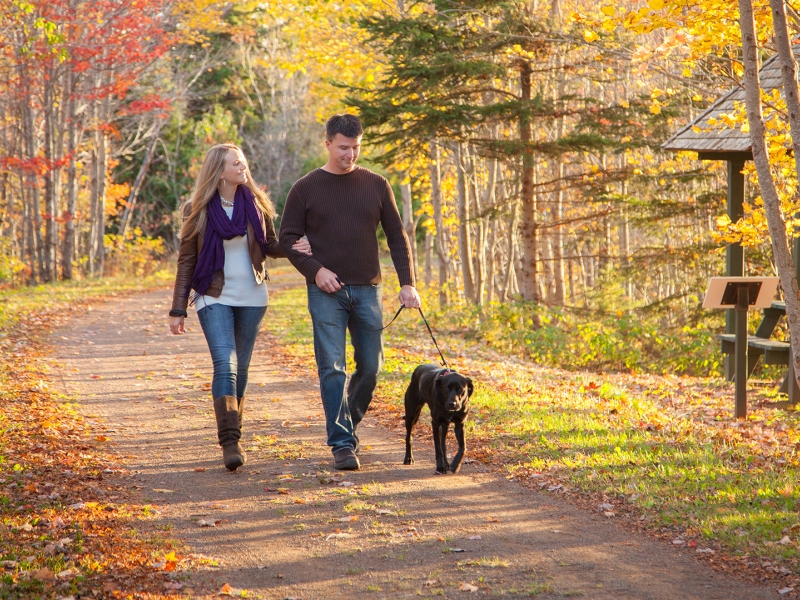 Trail Etiquette
Always keep your pet on a leash and leave no trace.
Confederation Trail Guide and Map
The Confederation Trail Guide will help you plan your cycling and walking vacation. Options for dining, accommodations, attractions and services are listed along with washroom and bike fix kit locations by trail branch.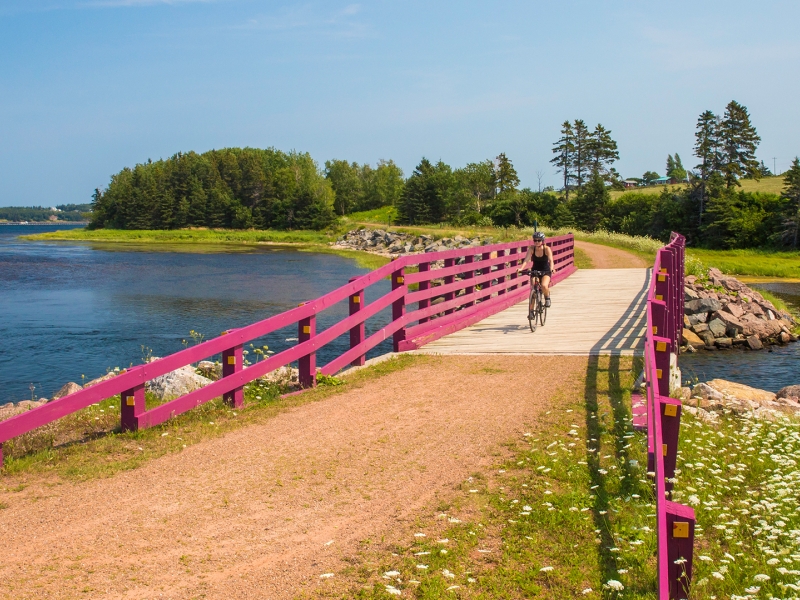 Trail Certificate
Completing any section or the entire 449 km including branch trails of the Confederation Trail is an accomplishment and should be celebrated. Travelling any distance of this trail entitles you to the Achievement Certificate. If you complete the main trail (Tignish to Elmira) which is 273 km, you will receive the Tip-To-Tip Certificate. Certificates for reaching these different milestones and accomplishments while travelling the Confederation Trail are available at Provincial Visitor Information Centres, Provincial Destination Centres and some Welcome Centres.