Get a local's advice. Ask an Islander.
You're may already be familiar with some of Prince Edward Island's famous charms: inviting beaches, delicious seafood and of course, Anne of Green Gables. We're proud of all of them - but there's so much more to our island than what you see on postcards. So ask us anything. We'll be happy to let you in on a few things only Islanders know; like where to get the freshest clams, where to find that picture-perfect view or the shortest route from North Rustico to Tracadie Beach.
How It Works
Want to know where Chef Ilona Daniel loves to eat in Charlottetown? Or when is the best time to go clam digging according to Captain J.J. Chaisson?
Just Ask.
Please submit your question as far in advance of your trip to PEI as possible. If you will be visiting within a week, contact us by phone, email or chat for a quicker response.
John Edwards
Hamilton, Ontario
Asked: We are staying in Victoria and would like to take in some music at a local pub/music venue. Also looking for eateries that feature local cuisine. BTW, one of our party members does not like sea food. Any thoughts?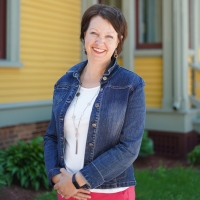 Kathy Schacter
Newmarket, ON
Asked: Interested in an excursion - deep sea fishing in Cavendish. Any suggestions who we should contact. Also where can we rent bicycles?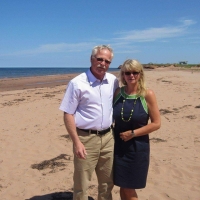 Lynn Langdon
Ancaster, ON
Asked: Hi, I am considering a 6 day trip to PEI the last week of October. I was wondering what the weather is like at that time of year? Would we have missed the fall colours? We want to tour the Island. Any suggestions would be appreciated.