Closer than you think
Prince Edward Island is located off the east coast of Canada in the Gulf of St. Lawrence. Affectionately called the Island, it is nestled among the Atlantic Provinces of New Brunswick, Nova Scotia and Newfoundland and Labrador.
Our capital city, Charlottetown, is roughly 1600 km (1000 miles) from Toronto, 1000 km (625 miles) from Montréal, 1100 km (650 miles) from Boston, and 1450 km (850 miles) from New York City.
At a latitude of 46'14" N, Prince Edward ISland is located as far north as the south of France, southern Hungary, the Mongolia- China border, and northern Oregon in the U.S.A. At a longitude of 63'08" W, the Island is as far west as Venezuela, Argentina and the island of St. Kitts in the Caribbean.
Time Zone
Prince Edward Island is in the Atlantic Time Zone, which is UTC-4 hours. When it is noon in Prince Edward Island, it is 8:00 a.m. in Vancouver, 10:00 a.m. in Chicago, 11:00 a.m. in Toronto, Montréal, Boston and New York, 4:00 p.m. in London, England and midnight in Perth, Australia.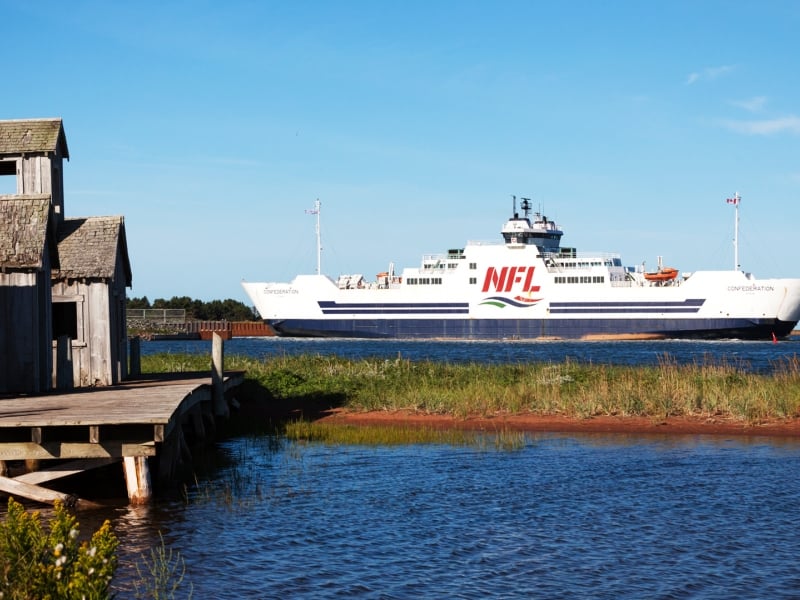 Getting Here
There are three convenient ways to get to Prince Edward Island. Whether you drive across the Confederation Bridge from New Brunswick, take a ferry ride from Nova Scotia, or fly into the Charlottetown airport, as long as you know how to drive in a round-about, you'll find our Island easy to navigate.