Indigenous Culture
Kwe. Pjila'si. See the beauty of the Island through the eyes of Indigenous people, experience the culture through the beat of the drum, learn traditional craft from an Elder that's been handed down through generations and expand your perspective on the Mi'kmaq story.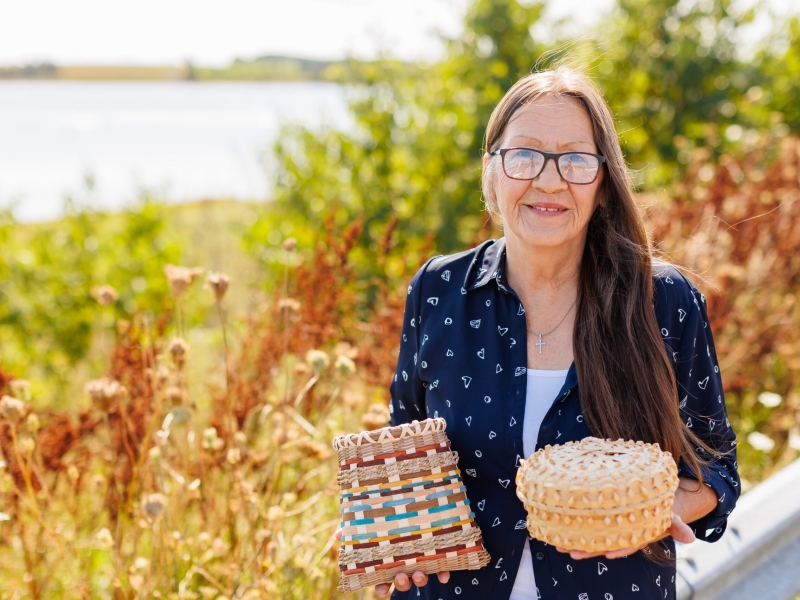 Indigenous PEI Workshops & Events
Take part in an immersive cultural experience at the Indigenous PEI Store in Charlottetown. Elders and artisans share their knowledge and wisdom to foster community connections.
Follow Indigenous PEI on social media to find out what's happening!
Authentic Indigenous Experiences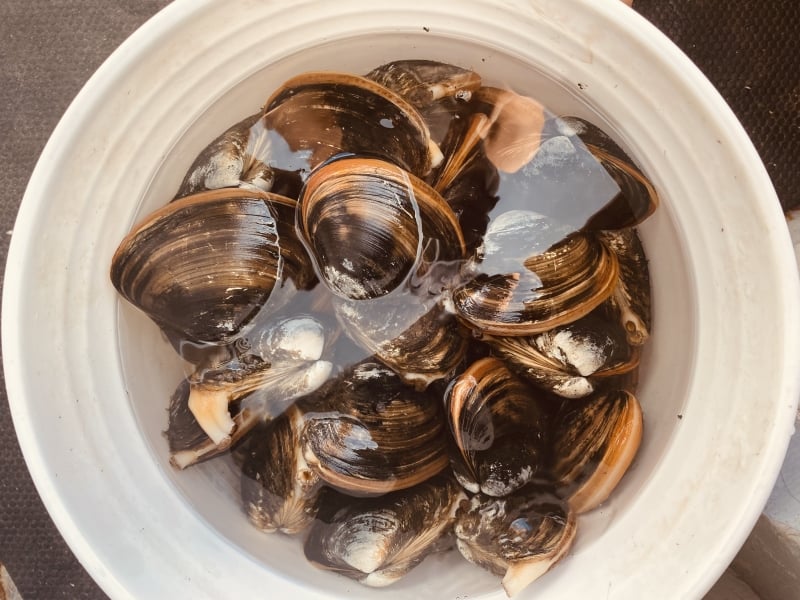 Bannock and Clams
Under the guidance of a traditional Mi'kmaq teacher, learn to prepare bannock and cook it under the sand. Cook oysters on an open fire in their natural juices.
Quill Work on Birch Bark
Learn to create your own decorative birch bark circle to take home with you while hearing of the rich and beautiful history of the Mi'kmaq.
Summer Events & Programs
Atlantic Canada's only Indigenous theatre company, Mi'kmaq Heritage Actors, share the history of the Mi'kmaq people through stories, songs, teachings and beautiful traditional dance.
Each year on the last Sunday of July, the Lennox Island Band Council hosts St. Anne's Sunday with mass, a lobster feast, a parade and other evens to celebrate St. Anne as the patriate saint of the Mi'kmaq. This annual celebration dates to 1600s when French missionaries introduced the Mi'kmaq to Catholicism. At that time, Grand Chief Membertou was intrigued by similarities in the symbols and rituals of the Christian religion and traditional Indigenous spirituality. He was later baptized at Port-Royale (today Nova Scotia), thus beginning a blending of Indigenous spirituality and Christianity among many Mi'kmaq.
Together, our First Nations and Parks Canada work together on conservation projects and other programs to bring Mi'kmaq heritage and culture to life.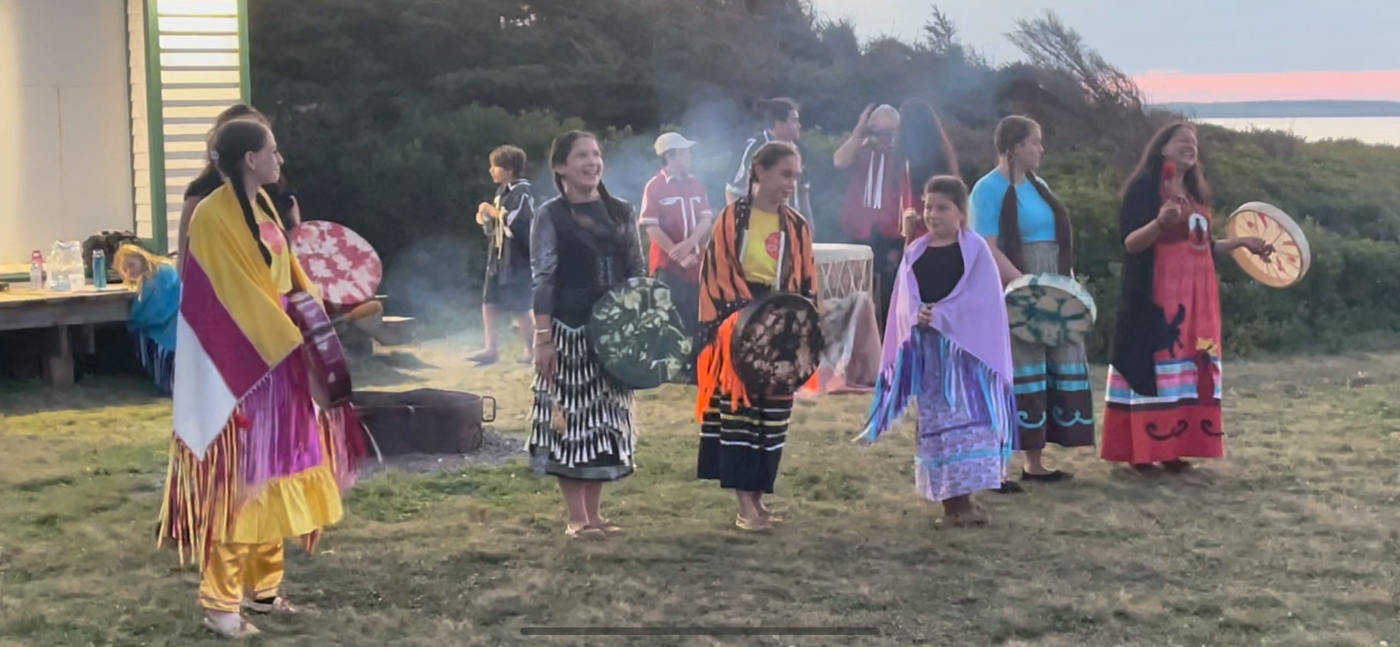 Join our Indigenous friends for "A'Tuken", an unforgettable campfire program of stories, songs, and drum beats at the PEI National Park - Cavendish Campground in July and August (please inquire).
Be sure to check out the traditional Mi'kmaq wigwam and interpretive exhibits at Skmaqn-Port-la-Joye-Fort Amherst National Historic Site (with interpretive programming in July) and Greenwich - PEI National Park anytime. Wela'lin.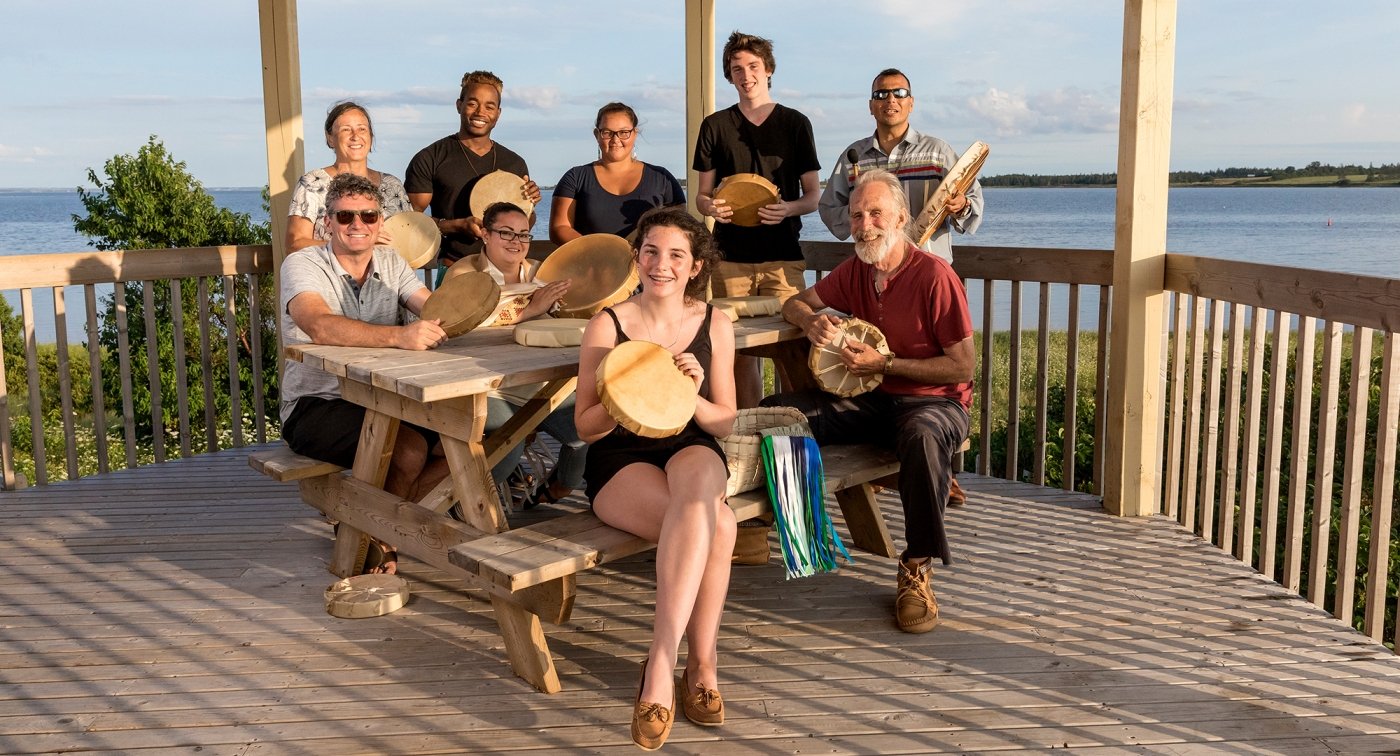 Place Names in Mi'kmaq
The Mi'kmaq are the First Peoples of Prince Edward Island and have called this beautiful island home for over 12,000 years. 'Epekwitk' is the traditional Mi'kmaq name given to the Island, meaning "something lying on the water." As you explore Epekwitk, look out for other Mi'kmaq place names identified with a series of road signs and three Parks Canada signs. These traditional Mi'kmaq place names are rooted in the characteristics of that location or the traditional activities that would happen there – from traditional fishing grounds to hunting grounds or campsites. Here's what they mean:
| | |
| --- | --- |
| Tignish River | Mta'qanejk meaning: Paddle Place |
| Mill River | Unikansuk meaning: Portage trail |
| Grand River | Amasisipukwek meaning: The river where it stretches out and follows far in distance |
| Cape Egmont | Mntuapskuk meaning: Devil's Rock |
| Bedeque | Eptek meaning: It is hot. |
| Borden | Pastue'kati meaning: A place where seacows are plentiful |
| Crapaud | &Telisipk meaning: The place where it stretches out |
| Skmaqn-Port-la-Joye-Fort Amherst | Skmaqn meaning: The waiting place |
| Rice Point | Suomane'katik meaning: place where beech nuts are plentiful |
| Cavendish | Pemamkiaq meaning: Long sandbar |
| Rustico Bay | Tapu Tuitn meaning: Double narrows |
| North River | Nemtaqaq meaning: Being able to see straight or along until disappearing from view |
| Stanhope | Atoqwa'su walney meaning: Trout cove |
| Tracadie Cross | Tlaqatik meaning: The place where people gather; the gathering place |
| Murray Harbour | Eskwatek |
| Montague | Mente'ken |
| Souris | Sqoliwe'katik meaning: Frogs' place |
| Orwell | Mewisitek meaning: The berry picking place |
| Point Prim | Wejuowitk meaning: Flowing close by |
| Fox River | Wokwisewey Sipu meaning: Fox River |
| Panmure Island | Kwesoqamkiaq meaning: Sand bar |