Life at the Beach
Prince Edward Island is blessed with miles of sandy shoreline, fringing the garden province with colourful stretches of white, champagne, pink and red beaches. Island beaches are among the best in the country with the warmest ocean waters north of Virginia.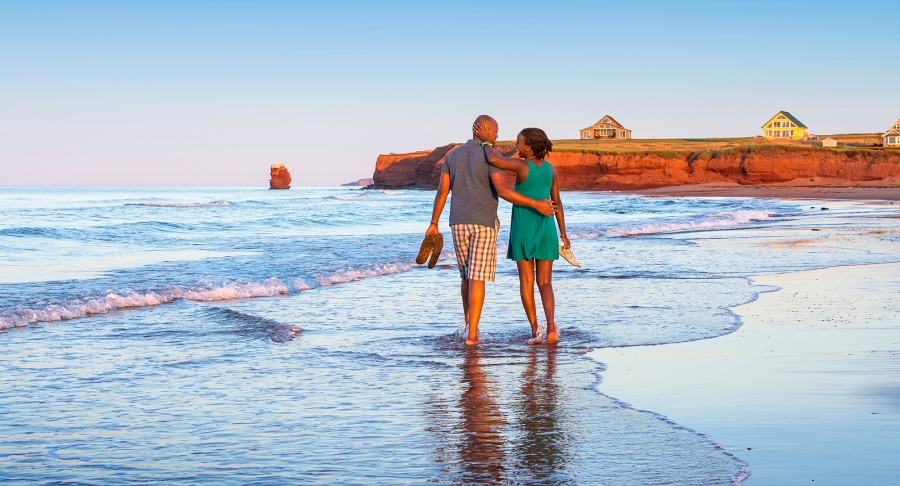 Published May 4, 2023
PEI Murals and the Makers
Prince Edward Island is known for the talents of its many artists. In communities large and small, visitors will encounter murals in the usual places and in other surprising places. Meet two full-time artists to learn more about their creative expressions and perspectives on public art.
Published March 23, 2023
Top 10 Things to Do in Spring
In spring, discover the patchwork-quilt of colours of Prince Edward Island that inspired Lucy Maud Montgomery. Our trails and boardwalks, beaches and charming small towns have more than enough room for everyone to unwind and enjoy.
Published March 23, 2023
Canada Day on Prince Edward Island
This year, Canada Day falls on Saturday, July 1 marking the start of the first weekend of summer. A perfect time for a weekend getaway or to begin an even longer summer vacation in Prince Edward Island with so much to see and do to celebrate our true north strong and free.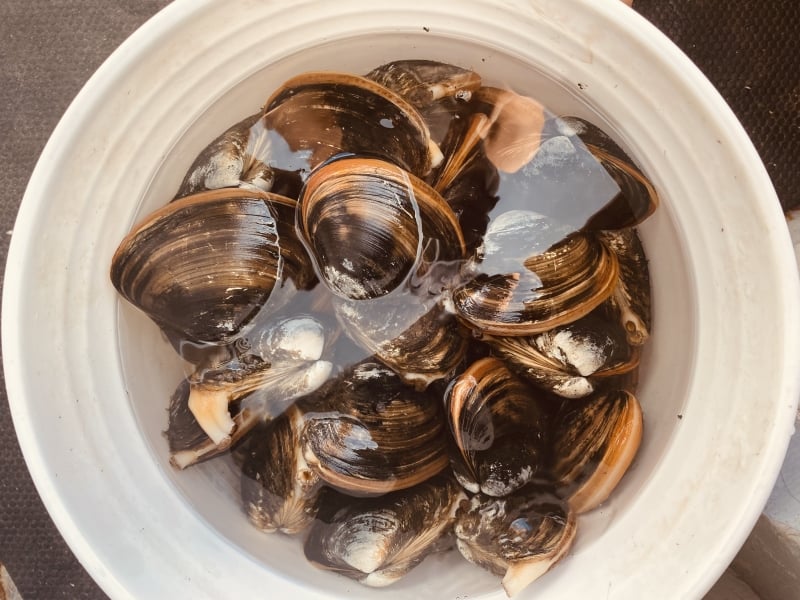 Published February 28, 2023
Digging for Clams on Prince Edward Island
Interesting in heading to the beach to dig your dinner? This ultimate guide provides insider tips as well as information about season dates, size and catch limits.
Published February 21, 2023
Feel Lighter with a Spa & Wellness Retreat
Consider Prince Edward Island your destination for grounding and rejuvenation. Check out this guide to top spa and wellness destinations on the Island.
Published November 28, 2022
Top Sledding Spots in Prince Edward Island
Discover the best hills across the Island for sledding along with favourite local spots for hot chocolate - a necessity to warm-up, right?
Published November 14, 2022
A Curated List of Prince Edward Island Gift Ideas from A to Z
Do you have someone on your gift list who would appreciate a little "Islandness" this Christmas? This curated list of Prince Edward Island gift ideas from A to Z will make your shopping easier.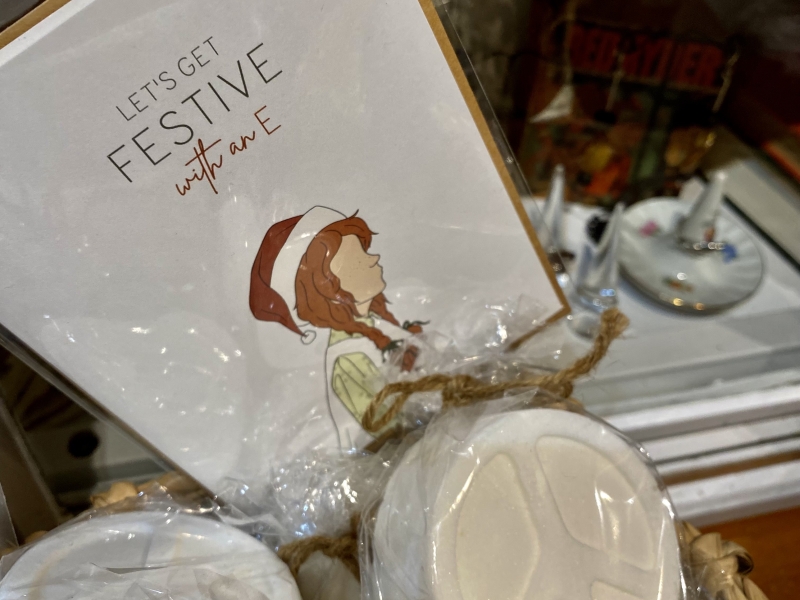 Published November 14, 2022
Christmas Fairs and Holiday Markets
Local artisans and small business operators have been busy all year crafting and preparing local goodies. Discover Christmas fairs large and small across Prince Edward Island this holiday season for a range of gifting options and of course, yummy baked goods and treats too. 
Published October 31, 2022
Amazing PEI Photo Ops
Smile! Shutterbugs won't want to miss these fantastic photo opportunities during your next visit to Prince Edward Island.
Published October 21, 2022
Winter Fun in the Kensington Area
The little town of Kensington in central Prince Edward Island is a busy summer stop-over for visitors with its intersection of five lanes each leading to tourist attractions of Central Coastal Drive region. Discover the characters and charm of this popular hub town in winter too.
Published July 5, 2022
Top 10 Things to Do in Fall
Fall is a favourite time of year to visit Prince Edward Island for many travelers. The Island's landscape is painted with bright orange, yellow and red, the weather remains warm and producers and chefs are celebrating the bounty of the harvest.
Published February 11, 2022
Family Time
Prince Edward Island is a family-friendly place with tons of budget-friendly adventures.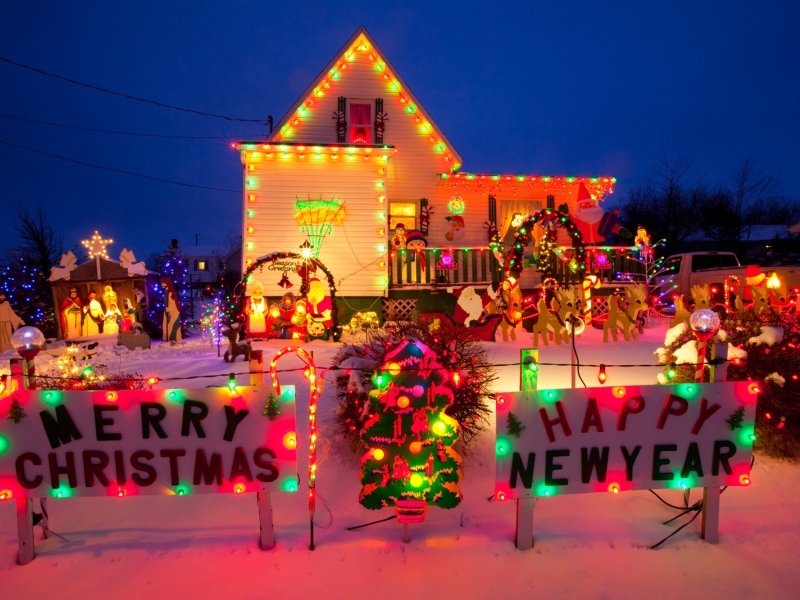 Published December 1, 2021
Christmas in the Crick
On the north shore of Prince Edward Island lies the small fishing village of North Rustico. Known locally as "the Crick", it has a big reputation for warmly welcoming thousands of visitors and summer residents each year. As the days begin the shorten, the locals start to prepare for their popular winter attraction.
Published August 27, 2021
Travelling with Your Pet
A "ruff" guide to Prince Edward Island to ensure that you and your pet have a safe and relaxing vacation. While here, take time to "paws" and smell the salty ocean air. 
Published July 30, 2021
The Island Walk
The Island Walk is a 700 kilometre journey that circumnavigates Prince Edward Island.
Published July 22, 2021
10 Active Lifestyle Adventures from East to West
Fill your lungs with fresh Island air and get your heart pumping with these exciting active summer adventures, filled with fun for the whole family.

Published July 1, 2021
Rainy Day Activities During Your Beach Vacation
There is no shortage of fun rainy-day activities on PEI. Don't let a little rain get in the way of a memorable family holiday.
Published June 8, 2021
Historic Churches
Talented brothers William and Robert Harris left an indelible impact on the province; Robert with his fine art and architect William with a legacy of historic churches.
Published June 8, 2021
The History of Lighthouses
Today, the historic and iconic lighthouses that once guided sailors can guide your east coast adventure.

Image: Point Prim Lighthouse and Fog Alarm, circa 1920 (PARO Acc. 3466/HF 77.239)
Published June 4, 2021
RV Tour Planning
RVers and RV rally organizers love Prince Edward Island.
Published June 4, 2021
Prince Edward Island Lineage: Tracing Your Roots to PEI
Every year, many visitors come to Prince Edward Island in search of long-lost family connections.
Published June 4, 2021
The Quiet of the Backstretch
Pinette Raceway is hidden in a small patch of woods not far from our big frame house.
Published June 4, 2021
Hooking a Big One
For those who prefer to live large, may we suggest big game fishing? On the Island, we call those who know how to handle the big ones 'Captain'.
Published June 3, 2021
A Golfing Love Story
I've spent the last 20 years chasing a little white ball around the globe. I've teed it up in the shaggy dunes of Ireland, played through a mob of kangaroos in Australia, shanked drives in the stark Arizona desert, and putted in the shadows of the Rocky Mountain peaks.
Published May 23, 2021
Life at the Beach
Prince Edward Island is blessed with miles of sandy shoreline, fringing the garden province with colourful stretches of white, champagne, pink and red beaches.
Published May 18, 2021
10 Quirky Things You Didn't Know About PEI
Islanders measure distance in time and give directions using markers of things that may no longer exist.