PEI Murals and the Makers
Published May 4, 2023 | Team Tourism PEI
Categories: Attractions & Sightseeing, Outdoor Activities
Across Prince Edward Island, a growing collection of outdoor murals and public art installations invites visitors to slow down and take in the stories and creative talents brought to life in these artworks. Established and emerging artists have contributed to transforming these public spaces. Let's meet two of them!
Scott O'Neil, O'NeiLs PEI
Award-winning artist Scott O'Neil is an Islander by choice. Whether working plein air or from his studio, he is inspired by the beauty of everyday life. In 2021, he was commissioned by the Kensington Chamber of Commerce to create a "free-spirited" large-scale painting to capture the rural beauty, coastlines, cultural experiences and inclusiveness of the area affectionately called the "Heart of the PEI." His whimsical interpretation took three months to complete and is a slight departure from his typical landscapes, seascapes and custom artworks.
Heart of PEI, Kensington Train Station Band Stand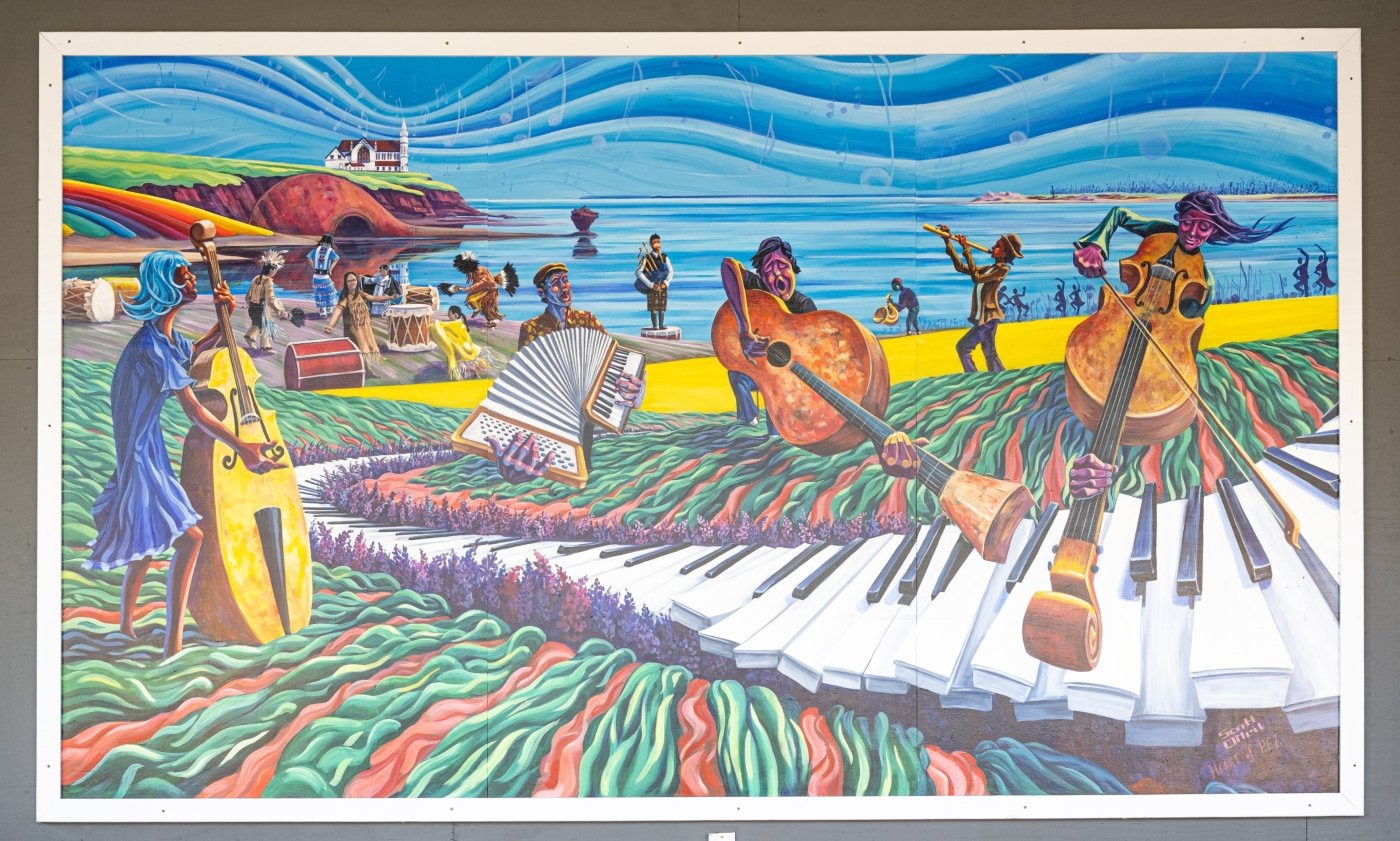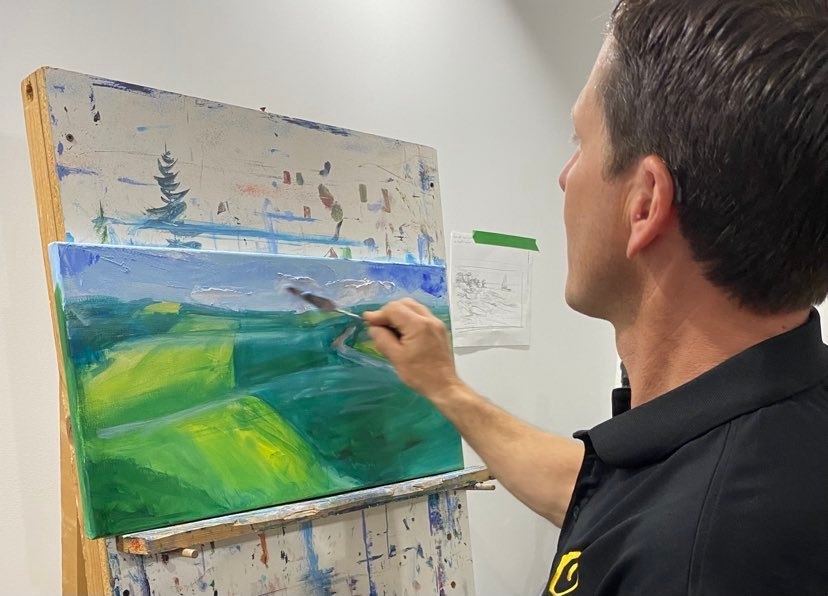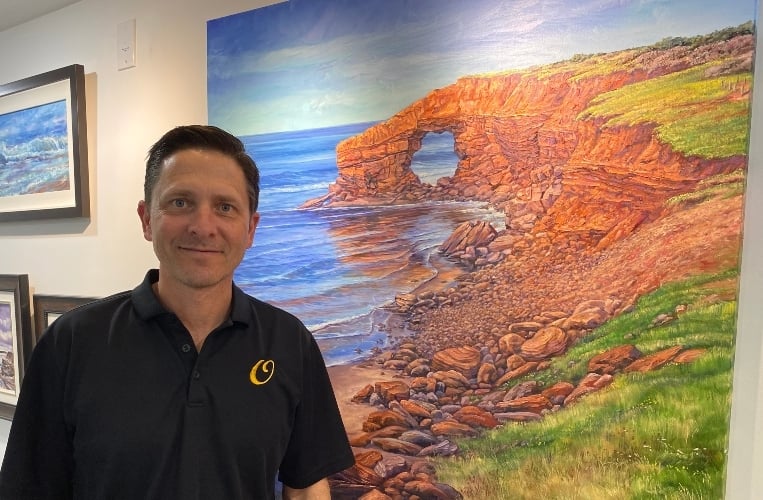 Ashley Anne Clark
Ashley Anne Clark is a multi-disciplinary artist from New Glasgow, PEI, who pays attention to the nocturnal and natural world. She is an all-around beautiful human being and it shows in the rawness of her artwork; sometimes playful, sometimes profound, always thought provoking.
Clark sees murals as an opportunity to "transform often overlooked spaces into something magical that can spark people's curiosity and imagination...public art is accessible to everyone. In that way it can bring art into people's lives without them expecting it."
In early 2022, she was commissioned by #HeartofPEI to create a large-scale painting to beautify the local fishing harbour; "Whale Song" was the result. Today, the mural stands proud amid the reconstruction of the Stanley Bridge Marina post Hurricane Fiona. Perhaps, its survival is a message of encouragement and a reminder of the fragility of nature.
Whale Song, Stanley Bridge Marina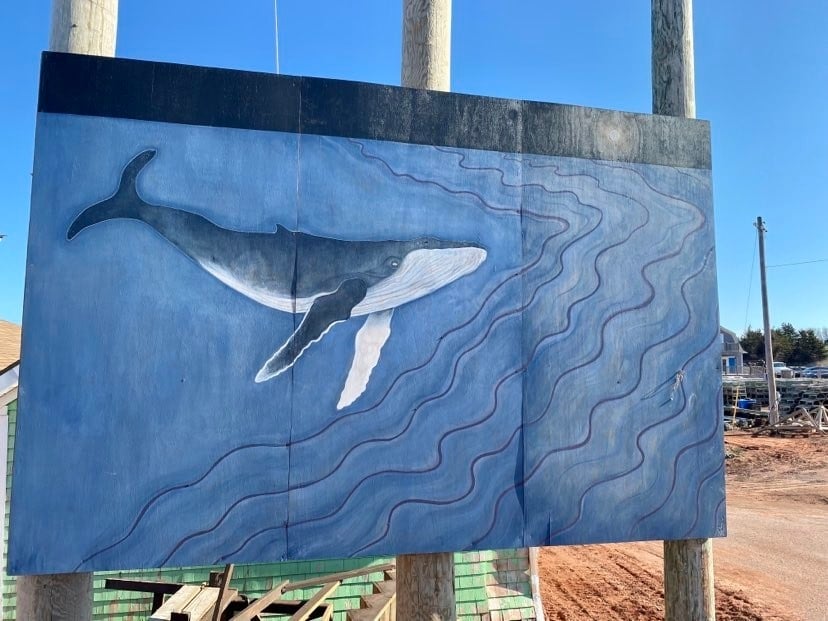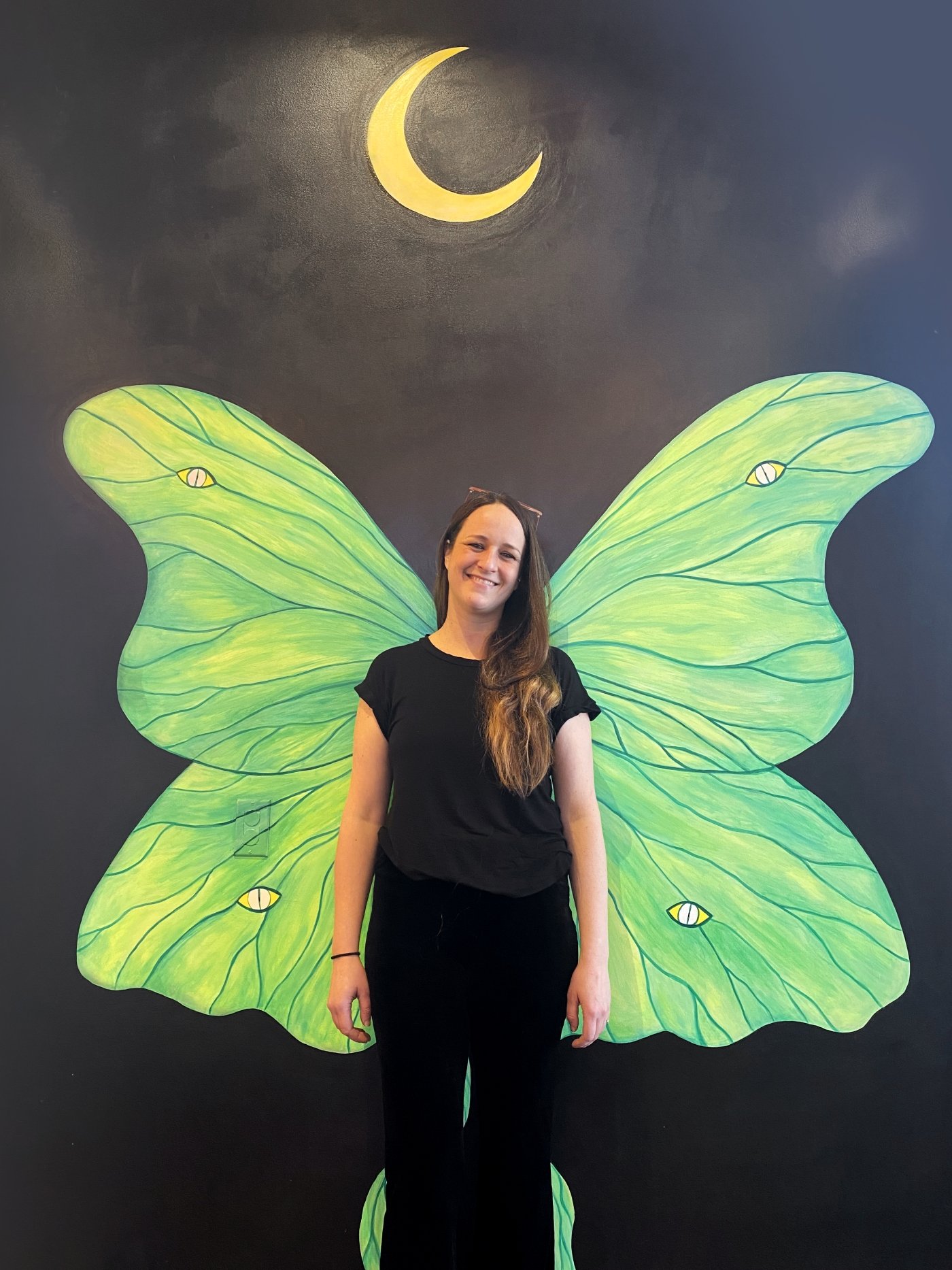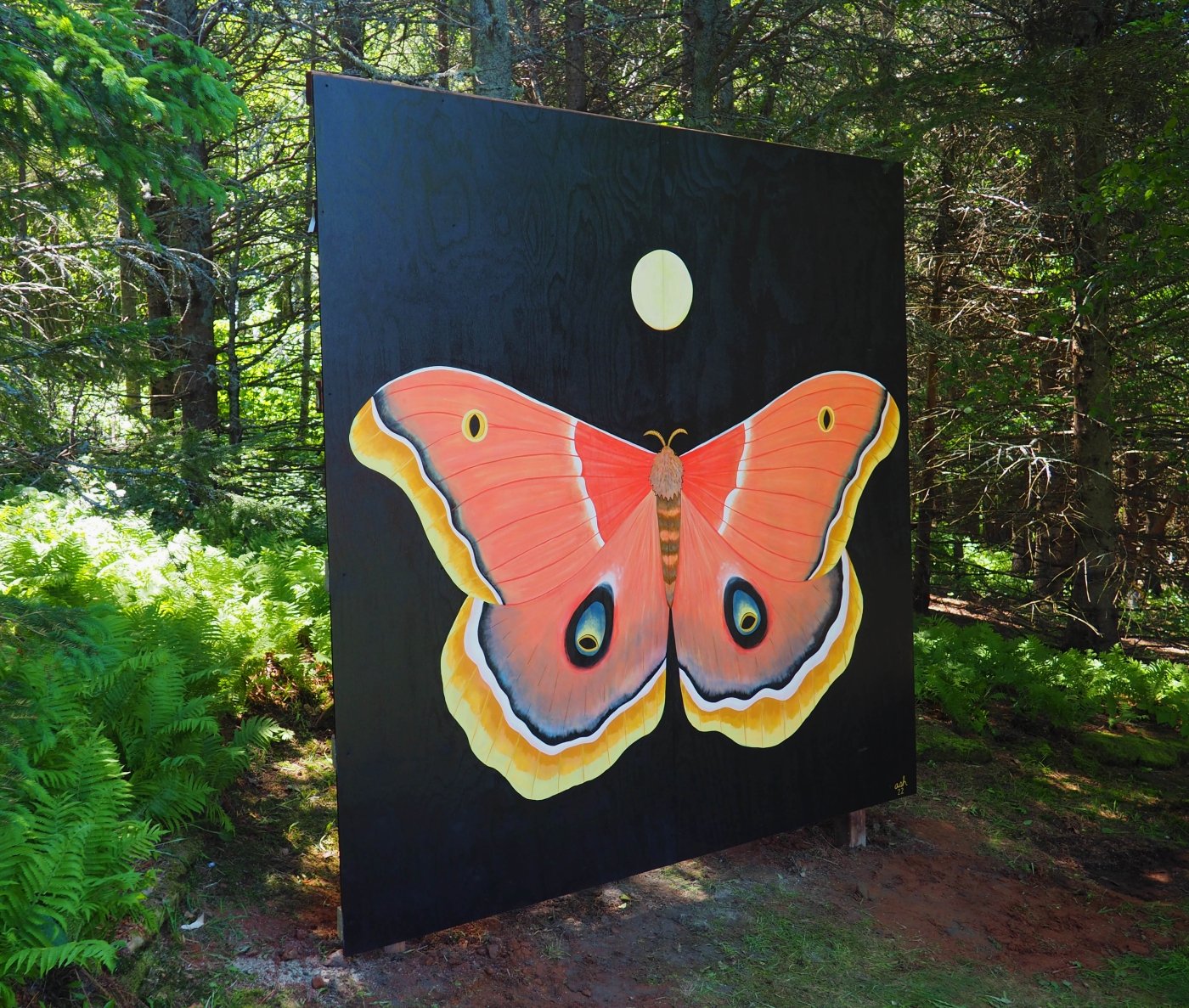 Prince Edward Island's outdoor public art collection offers a glimpse into the people and perspectives of this place and the abundance of local artists looking to share their gifts with the community.
This is your invitation to take a self-guided tour and more closely explore both new and familiar streets, sidewalks and spaces of PEI. Snap a few photos and tag us using #ExplorePEI. Selfies always welcome!
More Murals & Public Art to Discover
Published May 29, 2023
Winter Fun in the Kensington Area
The little town of Kensington in central Prince Edward Island is a busy summer stop-over for visitors with its intersection of five lanes each leading to tourist attractions of Central Coastal Drive region. Discover the characters and charm of this popular hub town in winter too.
Published March 23, 2023
Top 10 Things to Do in Spring
In spring, discover the patchwork-quilt of colours of Prince Edward Island that inspired Lucy Maud Montgomery. Our trails and boardwalks, beaches and charming small towns have more than enough room for everyone to unwind and enjoy.
Published March 23, 2023
Canada Day on Prince Edward Island
This year, Canada Day falls on Saturday, July 1 marking the start of the first weekend of summer. A perfect time for a weekend getaway or to begin an even longer summer vacation in Prince Edward Island with so much to see and do to celebrate our true north strong and free.