Travelling with Your Pet
Published July 18, 2023 | Team Tourism PEI
Categories: Attractions & Sightseeing
Yes, Prince Edward Island is pet friendly, albeit, choosing a place to stay and searching out things to do with your dog as a travelling companion does require some extra planning. This "ruff" guide will help to ensure that you and your dog or cat have a safe and relaxing vacation on Prince Edward Island. While here, we encourage you to take time to "paws" and smell the salty ocean air. 
Getting Here
When sailing aboard either the Northumberland Ferries or CTMA, you are welcome on the outside passenger deck with your pet on a leash or in a carrier. Each ferry offers other tips and information online.
Accommodations
For help in deciding where to stay, browse TourismPEI.com/where-to-stay using the advanced search for "pets permitted". We recommend chatting with proprietors or reservation staff when booking about any extra fees or limitations with pets. If this is Fido's first time enjoying the creature comforts of a hotel, cottage, inn or campground, please read up on pet etiquette while staying in shared spaces.
Beaches
Provincial beaches and most public beaches do allow dogs on leash. When exploring the PEI National Park, you may take your dog into picnic areas, camping areas and along trails. However, pets are not permitted on the beach in the National Park from April 1 to October 15. 
Restaurants 
You may find it challenging to find a sidewalk café or outdoor patio where Fido can join you because of city bylaws and public health legislation. Generally, pets are not permitted where food is stored or served – the exception is service dogs. Your best-bet may be to seek out food trucks, patios and take-outs where servers do not handle or deliver the food to the tables. Check out the Bring Fido and Paws on Patios for a list of restaurants that do welcome pets at outdoor tables. 
Dog Parks - The best dog park on Prince Edward Island (and one of the largest in Canada) is Upton Farmlands in Charlottetown. This designated off-leash, waterfront park is 20 acres and fenced; the remainder of the property is designated on leash. You'll also find smaller dog parks in most towns.  
Shopping - In Charlottetown, look for the "Paws Downtown" signs in the windows of pet-friendly retailers and service providers who want to do their part to prevent pets from being left in hot cars in summer. Some shops even have a water bowl, poo bags and treats on hand - a dog's gotta eat and drink too, right? Visit the PEI Humane Society's list of PEI Pet-Friendly Stores.
Medical: Take along a copy of your pet's rabies vaccination certificate. There are veterinary clinics and kennels located across the Island to help you care for your pet while on vacation.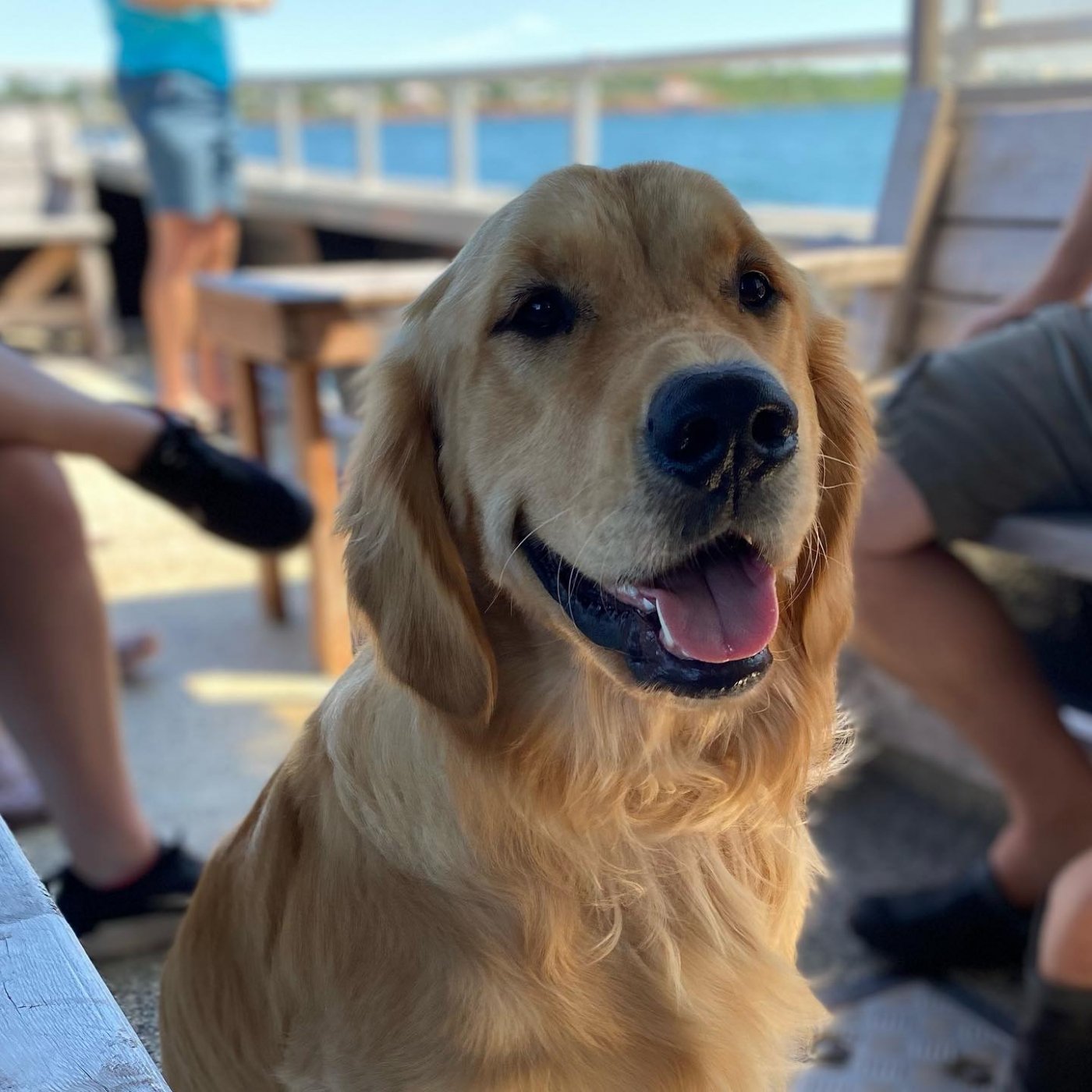 Attractions - Popular among pets and people, be sure to visit the Bottle Houses in Egmont, which is listed in the "1000 Places to See Before You Die" book for the US and Canada. (Dogs and other pets welcome who agree to be carried, pushed in a stroller or willing to sit in their doggy wagon).
Does your vacation bucket list include fiddling or a boat cruise? If so, fetch an Authentic PEI Experience reservation with the Fiddling Fisherman where dogs are always welcome aboard his 'Chaisson A Dream' fishing vessel.
In the Green Gables Shore region, DogBoat operates private boat tours from Stanley Bridge marina. The family dog, Gilbert, is named the director of entertainment so it's safe to say that well behaved dogs are welcome on board.
Have a "pawsitively" great time on Prince Edward Island!
Published September 7, 2023
Top 10 Things to Do in Fall
Fall is a favourite time of year to visit Prince Edward Island for many travelers. The Island's landscape is painted with bright orange, yellow and red, the weather remains warm and producers and chefs are celebrating the bounty of the harvest.
Published June 29, 2023
Discover the South Side of Points East Coastal Drive
The southern side of Points East Coastal Drive is distinctly beautiful and peaceful in summer with crops blooming in the fields, countless white or red sand beaches, perfect pairings for dining and finely crafted take-home products galore. Discover the hidden gems of the area.
Published June 13, 2023
Canada Day on Prince Edward Island
This year, Canada Day falls on Saturday, July 1 marking the start of the first weekend of summer. A perfect time for a weekend getaway or to begin an even longer summer vacation in Prince Edward Island with so much to see and do to celebrate our true north strong and free.