Top 10 Things to Do in Fall
Published July 5, 2022 | Tourism PEI
Categories: Attractions & Sightseeing, Outdoor Activities
Here are some favourite spots and special events to check out on Prince Edward Island from mid September to the end of October.
Savour Canada's Food Island during the PEI Fall Flavours Culinary Festival.
Walk or cycle the Confederation Trail or the Island Walk.
Participate in a Victorian Harvest Feast at Orwell Corner Historic Village. Your hands may get dirty and your belly will be filled. 
Drive back in time along one of PEI's iconic scenic heritage roads.
Get a fright! Both the Haunted Mansion and Route 6 Motel are open for the brave-hearted around Halloween or join the Charlottetown gravedigger for an historic downtown ghost walk.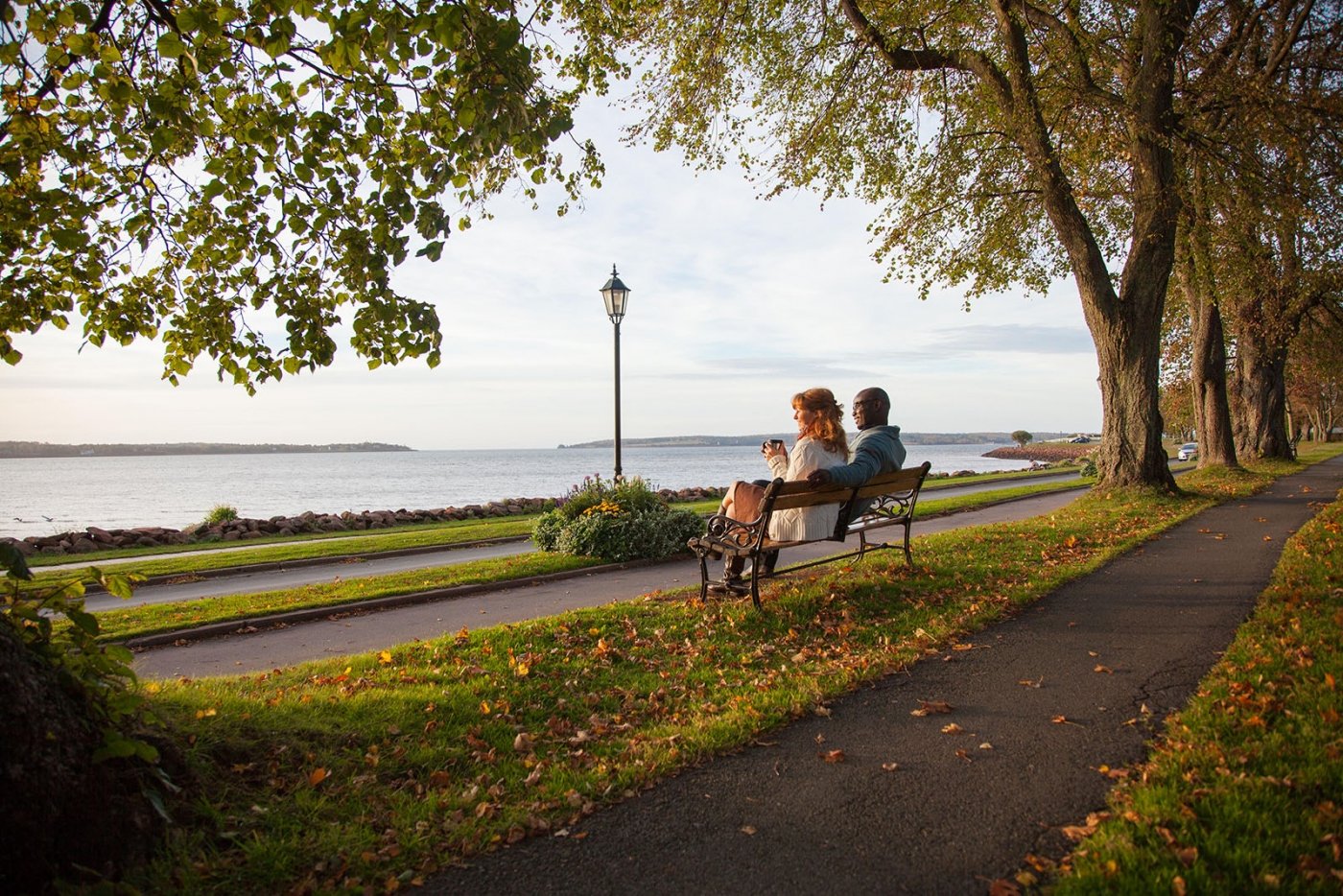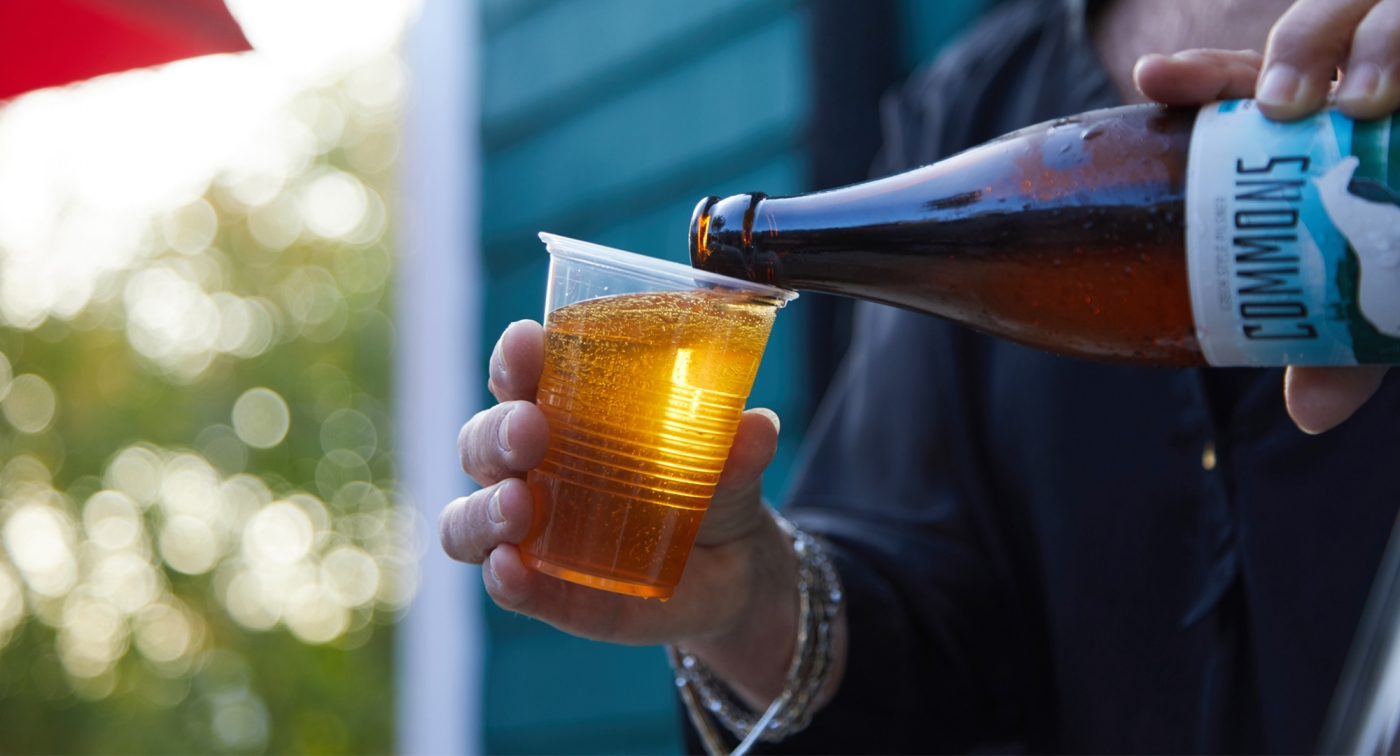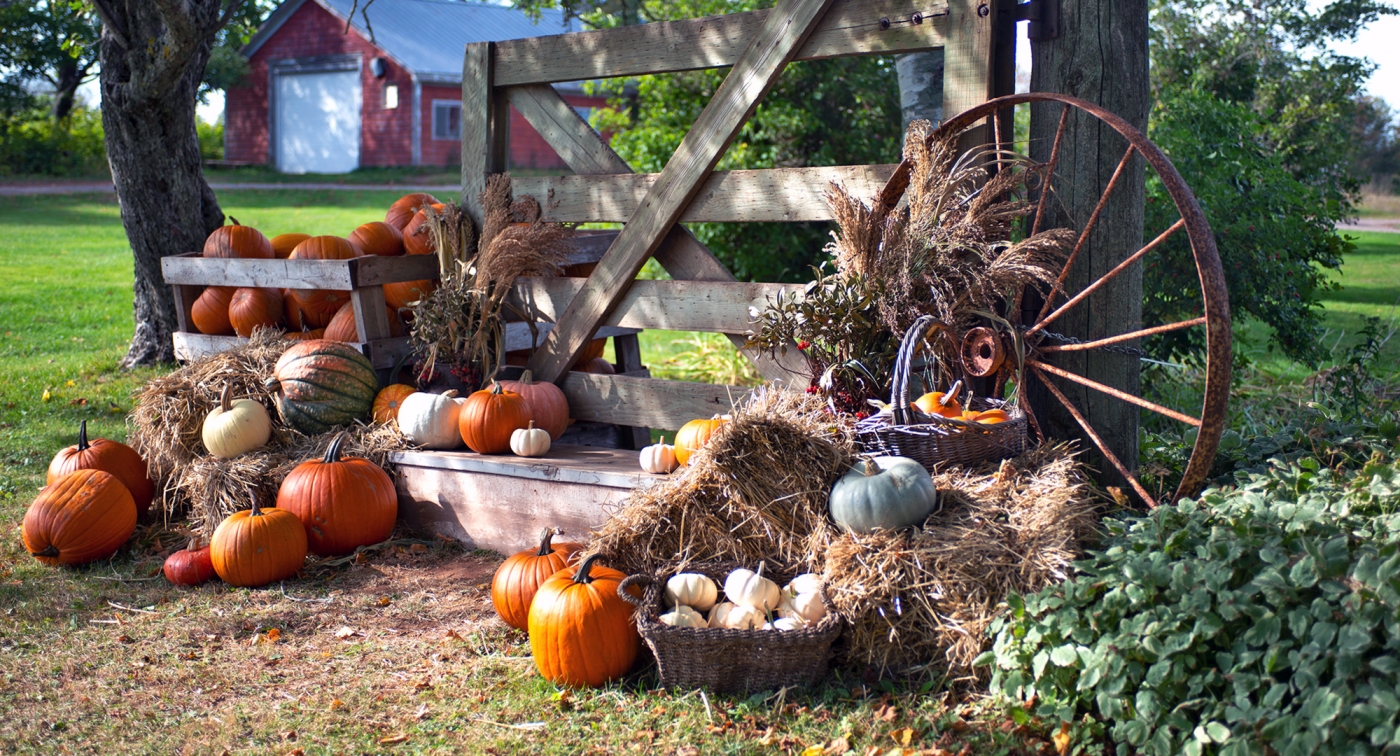 Some say there is "nothing better than sweater weather"
6. Hike the beautiful Mooney's Pond Trail in the Points East Coastal Drive region.
7. Take in the the Downtown Charlottetown Scarecrow Festival.
8. Stop at a farm stand, U-Pick or farmers market -  fresh food doesn't get more local.
9. Follow a round of disc golf courses with a craft brewery, winery & cidery tour along Red Sands Shore.
10. Tour local craft and artisan shops in search of the perfect finds and favours.
BONUS: Book a Stay and Play Golf Package for a round (or two) at one of PEI's finest with many courses still open into November. 
Published May 4, 2023
PEI Murals and the Makers
Prince Edward Island is known for the talents of its many artists. In communities large and small, visitors will encounter murals in the usual places and in other surprising places. Meet two full-time artists to learn more about their creative expressions and perspectives on public art.
Published March 23, 2023
Top 10 Things to Do in Spring
In spring, discover the patchwork-quilt of colours of Prince Edward Island that inspired Lucy Maud Montgomery. Our trails and boardwalks, beaches and charming small towns have more than enough room for everyone to unwind and enjoy.
Published March 23, 2023
Canada Day on Prince Edward Island
This year, Canada Day falls on Saturday, July 1 marking the start of the first weekend of summer. A perfect time for a weekend getaway or to begin an even longer summer vacation in Prince Edward Island with so much to see and do to celebrate our true north strong and free.