Restoration Restaurants
Published March 17, 2023 | Tourism PEI
Categories: Culinary
From historic homes to decommissioned churches and former train stations, historic buildings are prominent to Prince Edward Island's landscape and have been restored and transformed into trendy restaurants, coffee houses and craft brew pubs. 
Savour the stories of these historic landmarks and the fine eats and drinks you will enjoy inside.
If only the walls could talk!
Slaymaker & Nichols Gastro House is named for the Slaymaker & Nichols Olympic Circus that set up its big top tent on this Charlottetown property on August 30, 1864; the very same day that delegates arrived for the Charlottetown Conference with the idea of forming a nation. Although the excitement of the circus overshadowed the historic meeting, discussion did eventually lead to the formation of Canada as a country. 
Island Stone Pub, Evermoore Brewing Co and Wood Islands Whistle Stop are each located in former train stations that served as community hubs in the heyday of rail travel.  
At Tyne Valley Teas Cafe, the sweet little building has transformed itself many times over the past century. Originally, it was located across the street where it served as a post office, a sweater shop and even a mortuary. The perfect spot for a tea leaf reading!
At Samuel's Coffee House, you can dine in a former vault. Located in the historic Journal Pioneer newspaper building with a trademark round corner overlooking downtown Summerside, the building is one of only two masonry structures that remains from the 19th century on the street.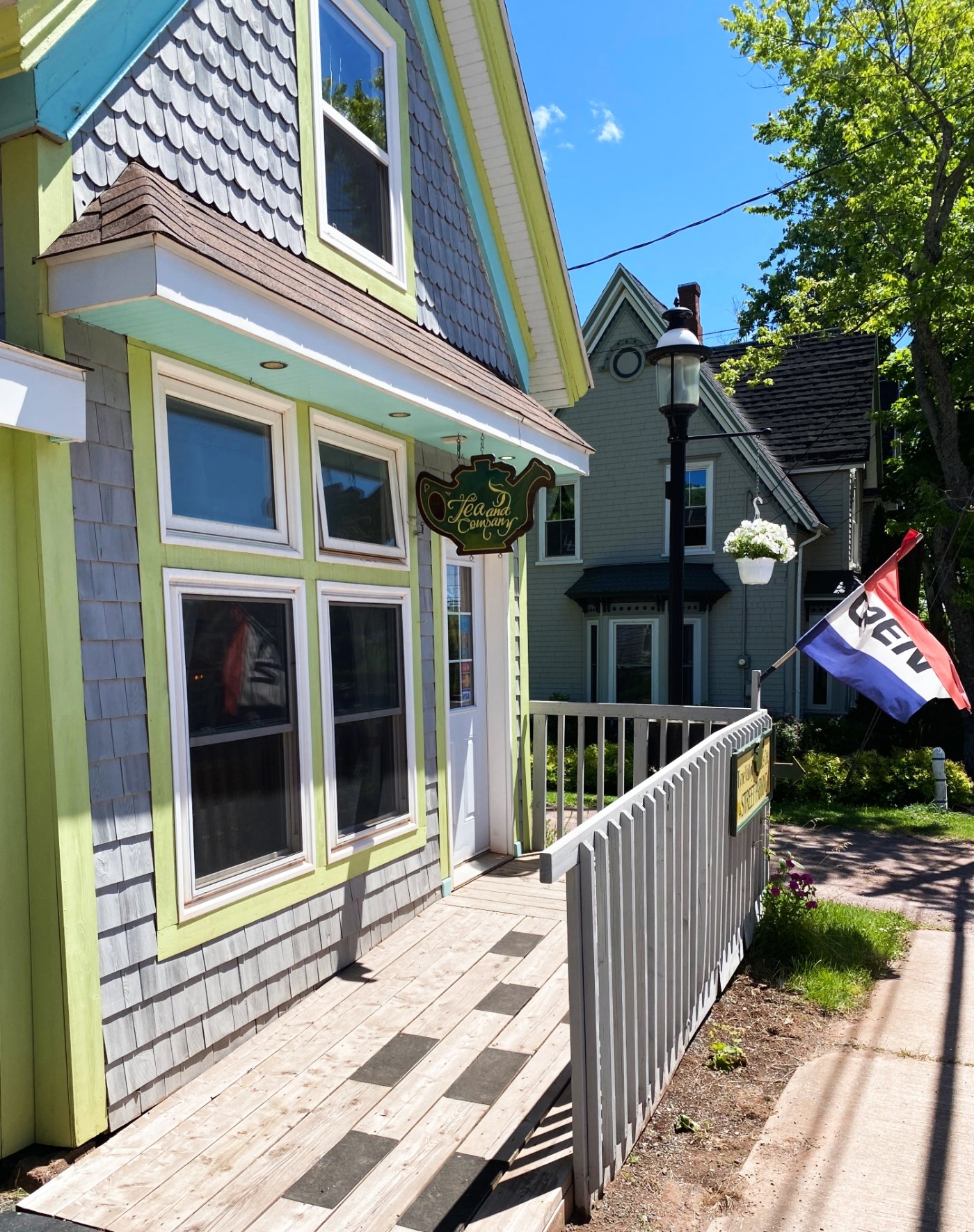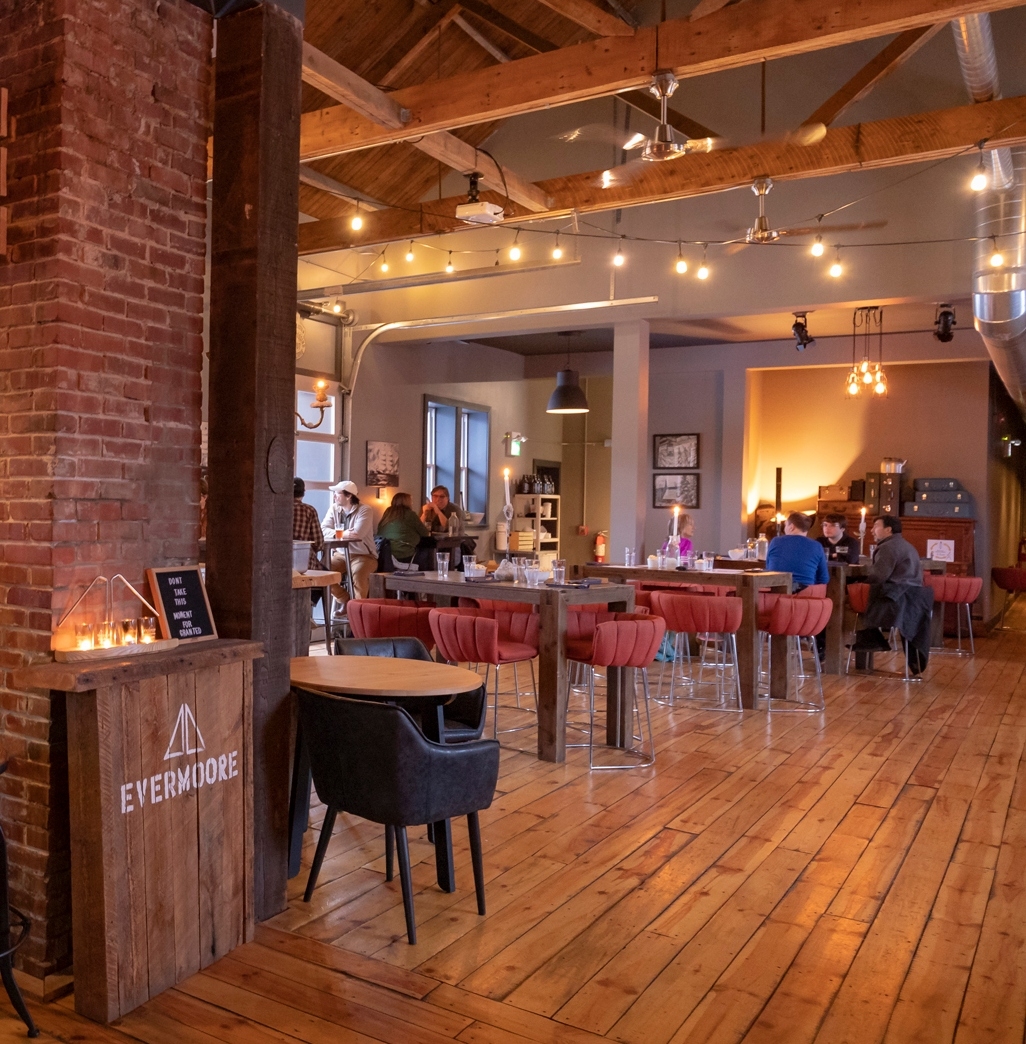 The Table Culinary Studio in New London offers an intimate dining experience for up to 18 guests in the setting of a decommissioned rural church. Down the road in Cavendish, Boomburger is located in the former Long River Presbyterian Church constructed in 1874. L.M. Montgomery attended worship in this building with her Campbell and Montgomery cousins of Park Corner. The church was moved to Avonlea Village in 1999 and restored.
Penzie's Bistro at Shaw's Hotel is situated on a pioneer farmstead originally settled in 1793. Designated as a National Historic Site of Canada, Shaw's is Canada's oldest family-operated inn that originated in 1860.
Today, the Brass Shop, constructed in 1876, is home to Receiver Coffee. Having survived a fire in 1905, this Island sandstone structure is amongst the oldest buildings in Charlottetown and served as the site where railway workers polished brass components of locomotives.
The site of Copper Bottom Brewing in Montague has served many commercial purposes since it was first constructed in 1938 from town hall and fire station to the local newspaper's office.
The proprietors
The folks who operate from these restored heritage buildings of Prince Edward Island offer so much more than just food and drink - they are reactivating spaces that, in many cases, offer as much hospitality and character as the owners themselves.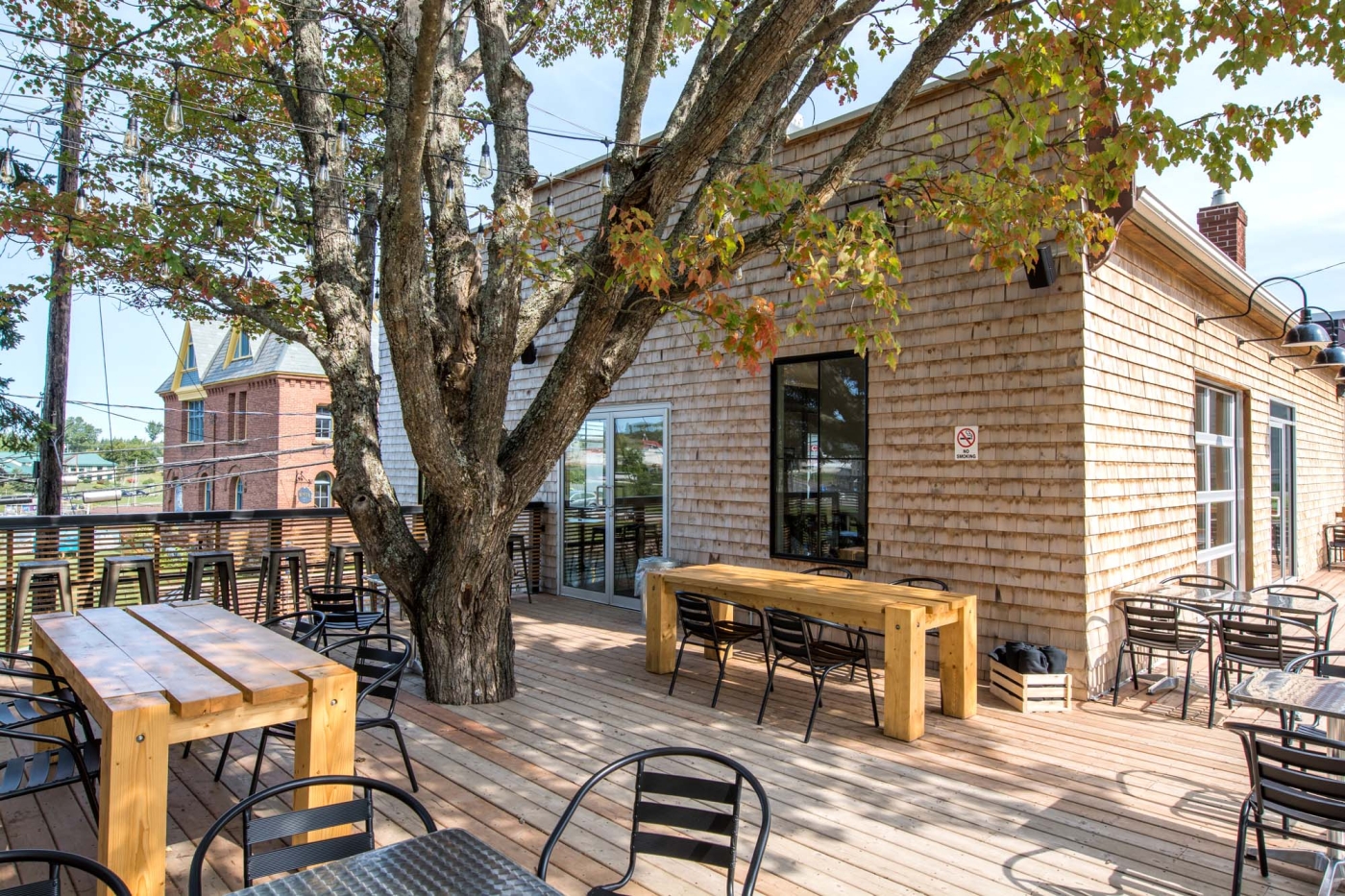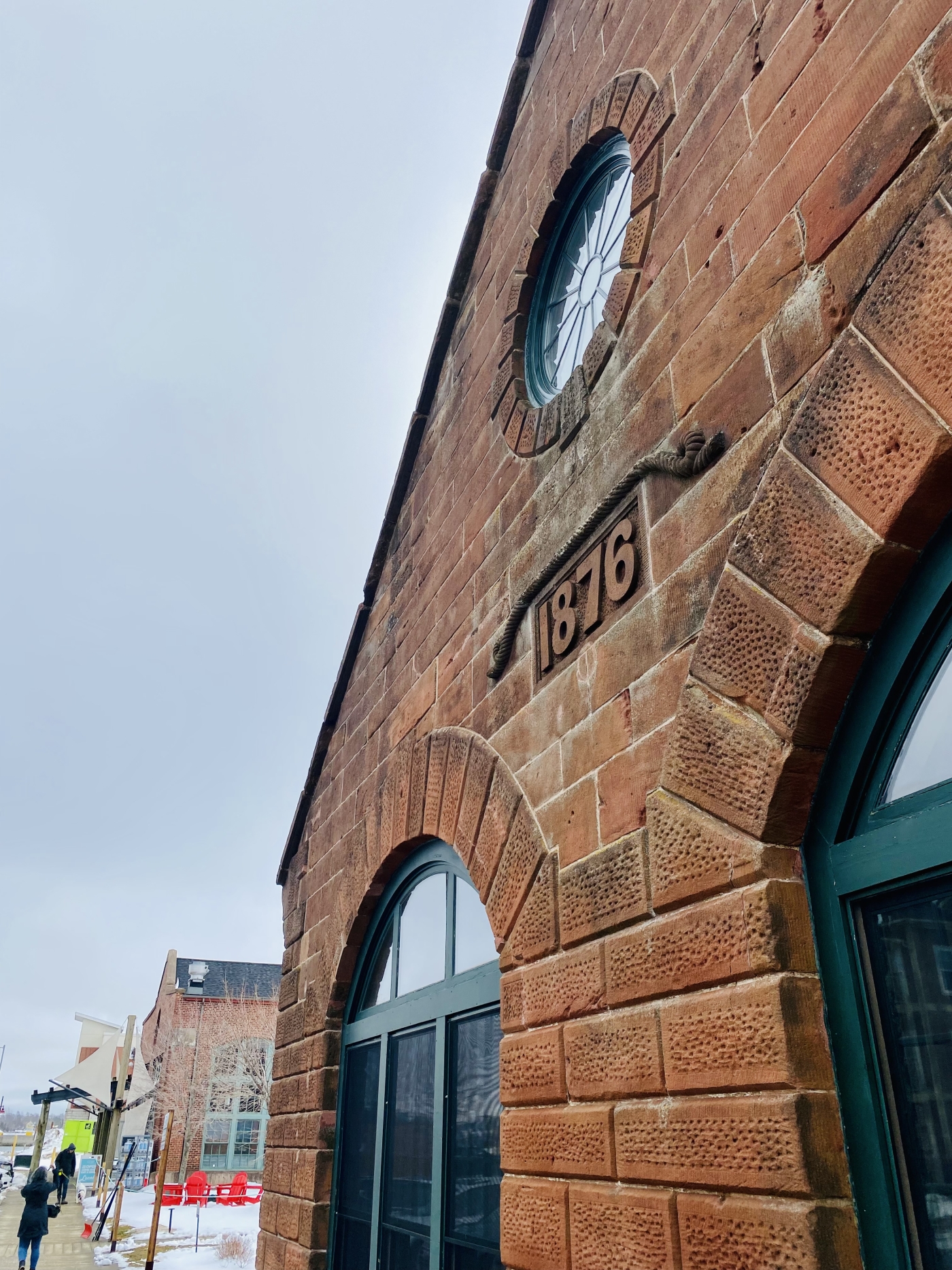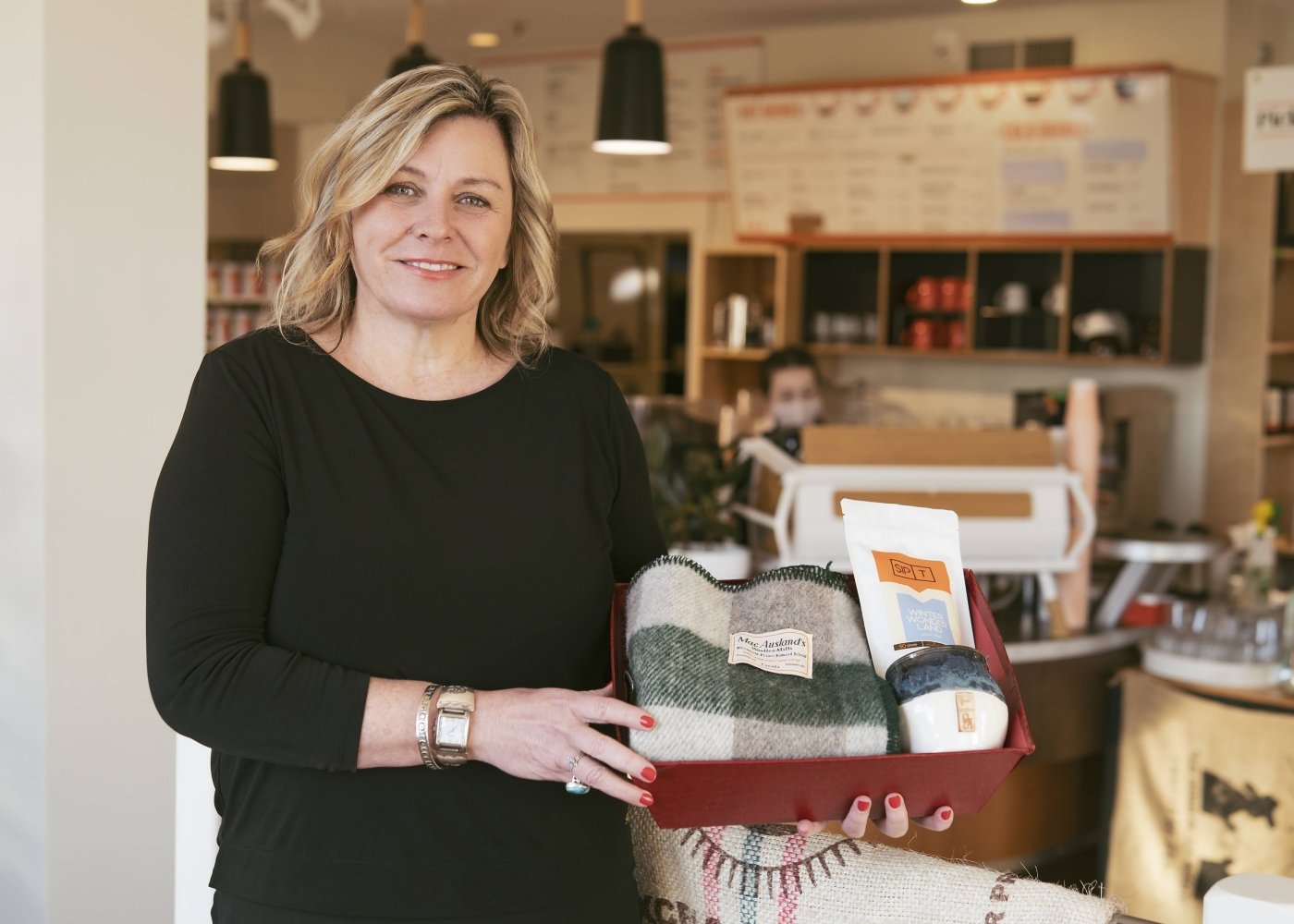 Published June 29, 2023
Discover the South Side of Points East Coastal Drive
The southern side of Points East Coastal Drive is distinctly beautiful and peaceful in summer with crops blooming in the fields, countless white or red sand beaches, perfect pairings for dining and finely crafted take-home products galore. Discover the hidden gems of the area.
Published May 30, 2023
Farm Experiences of Prince Edward Island
Farming communities are considered by many to be the backbone of the Island's rural culture. There's no better way to appreciate Canada's Food Island than by meeting the farmers and producers who want to share their passion for food and animals. The options are many during a visit to Prince Edward Island.