It's Patio Season
Published May 29, 2023 | Team Tourism PEI
Categories: Culinary
Longer days and warmer temperatures equals patio season on Prince Edward Island. With a view of the water meeting the sky, there really is no better place to be on a sunny day. If you are lucky enough to catch a sunset and some east coast tunes, you'll recall this meal for a long, long time.
Add these locales to your PEI summer vacation bucket list.
The Island Chef at the Pier is located in Stanley Bridge on the north shore with a patio overlooking the sand dunes of the Prince Edward Island National Park. Enjoy lunch or dinner made with some of PEI's finest ingredients. Docking at the on-site marina is available.
Lone Oak Brewpub is a full-service restaurants with a 3,000 sq./ft patio overlooking the North River on the outskirts of Charlottetown. Enjoy a full menu, signature craft beer, regular evening entertainment and custom-made fire pits for cooler nights. A new location in Stratford, Lone Oak Fox Meadow, offers views of the golf course and Charlottetown Harbour.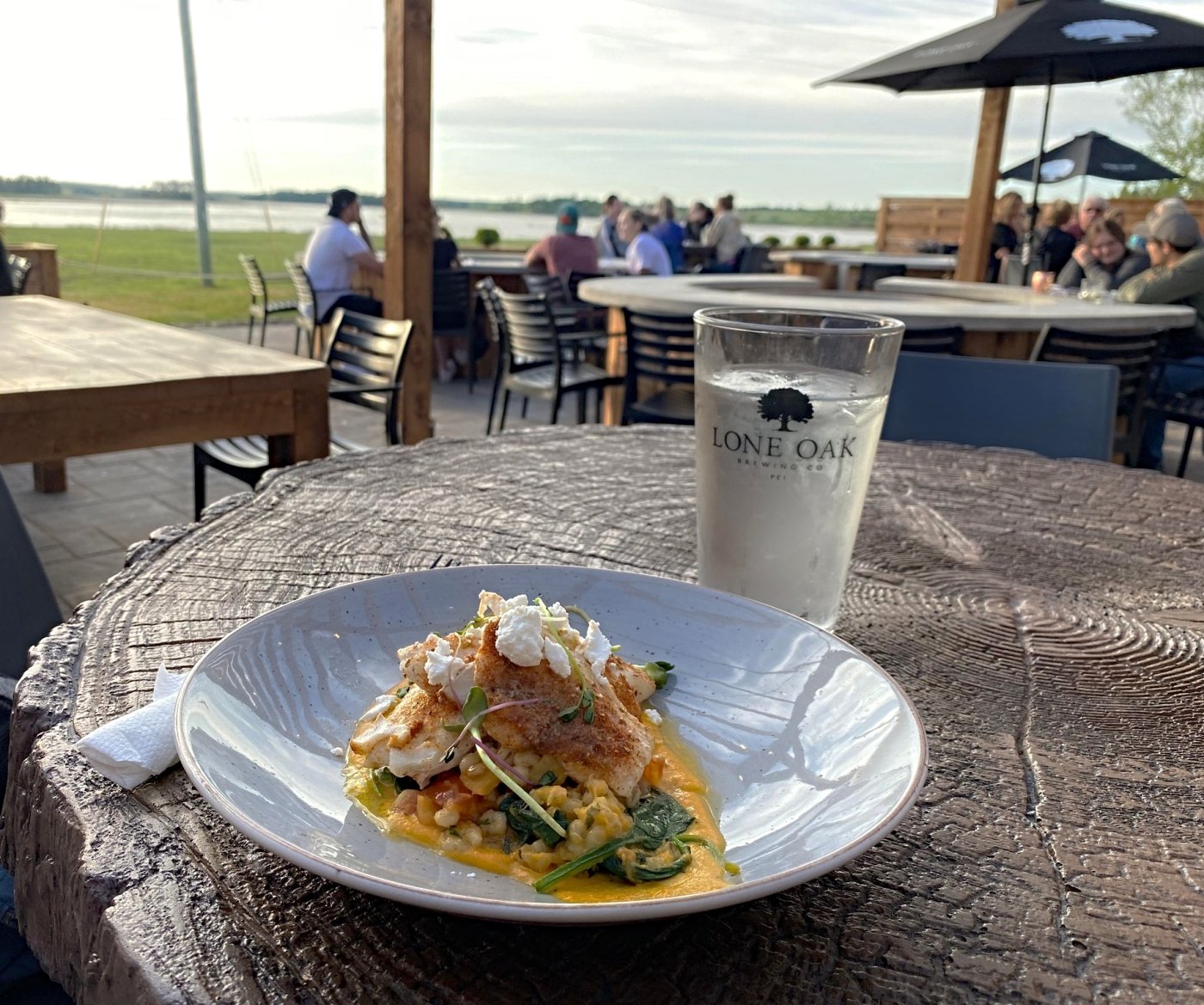 Point Prim Chowder House – This salt-kissed clapboard restaurant should be called a triple threat given its high-ranking reviews for food and service, proximity to PEI's oldest lighthouse and spectacular panoramic views of the Northumberland Strait. When you dine on the patio, you are just steps to the sea.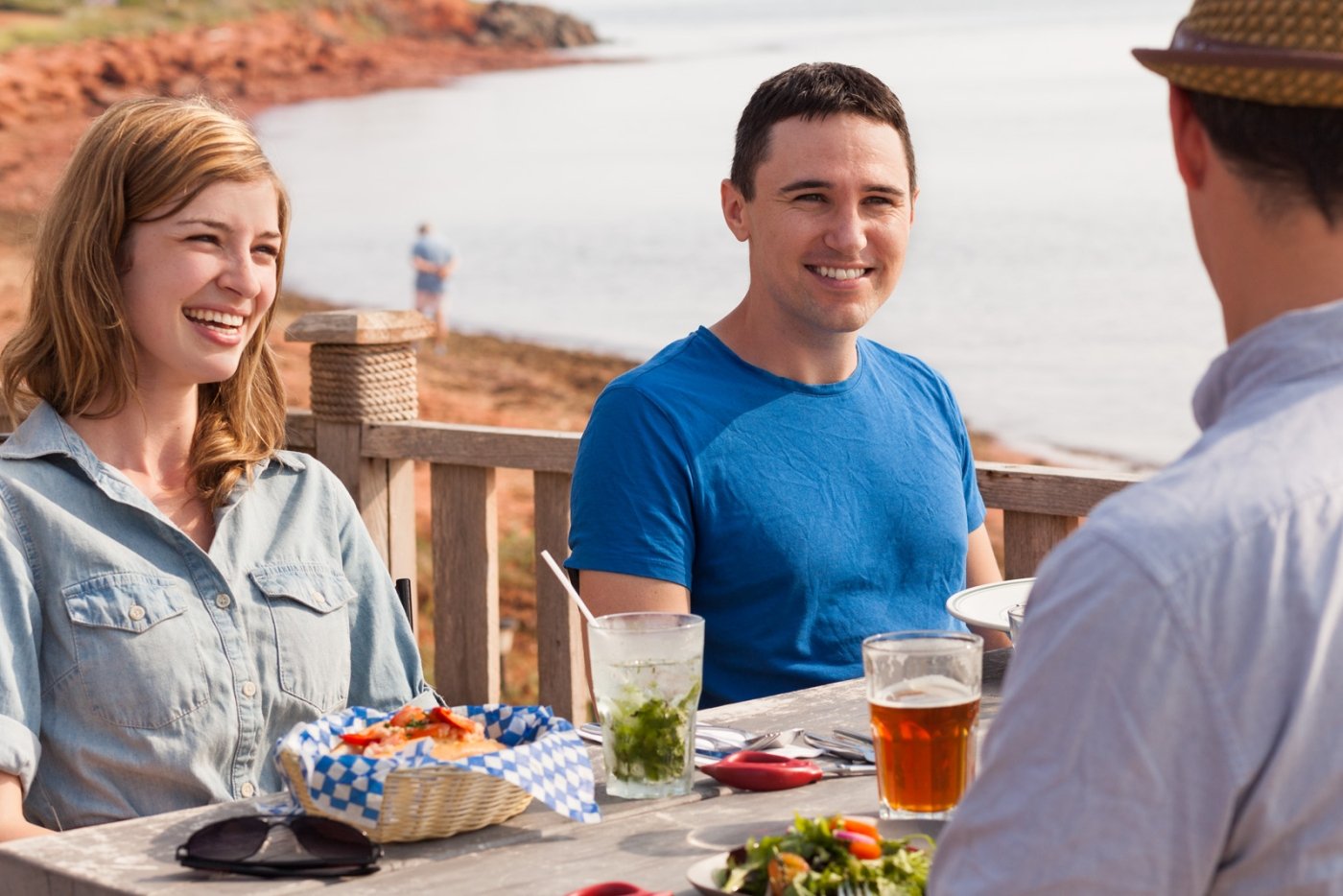 Sunset Room – Here, mother nature provides a beautiful backdrop while you enjoy menu items such as lobster stuffed sole or a smokey sunset burger with happy hour specials…need we say more. 
FiN Food Food is a casual take-out serving mouthwatering seafood classics with a deck overlooking the white sand dunes that shelter Tracadie Harbour.  
Located right on the wharf in Victoria-by-the-Sea, Casa Mia by the Sea is an elegant restaurant and patio offering breakfast until afternoon, lunch and dinner.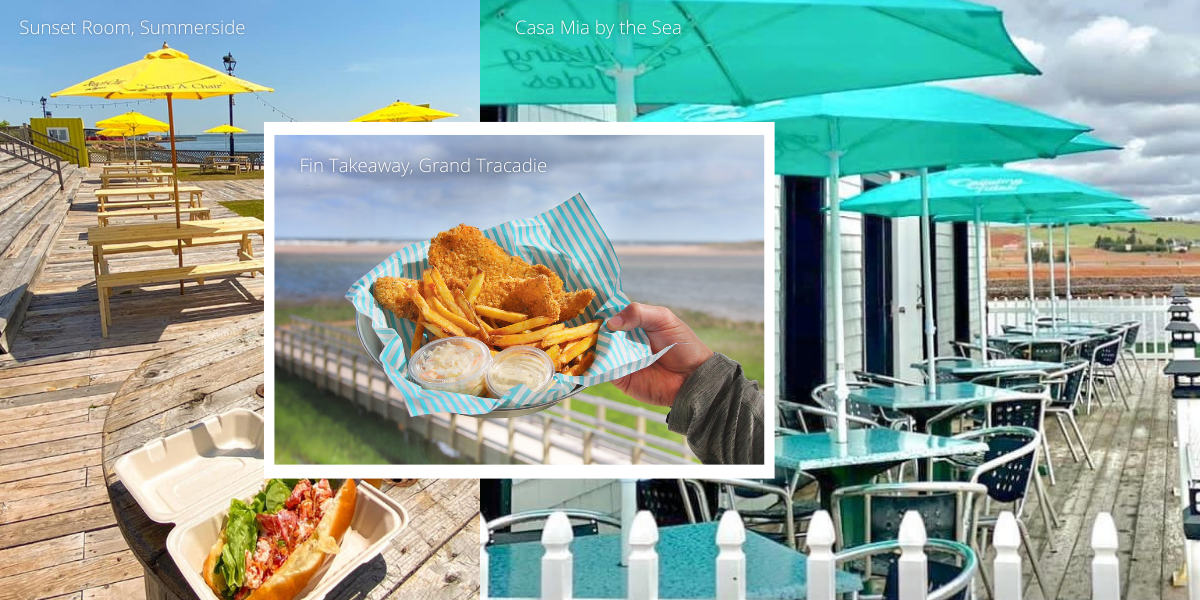 Other great seaside patios of PEI:
Brakish Eastcoast Dockside, Charlottetown
Carr's Oyster Bar, Stanley Bridge
Clam Diggers, Cardigan
Cork & Cast, Charlottetown
Crow's Nest Lounge at the Links at Crowbush Cove
High on the Hog Smokin' BBQ, Stanley Bridge
Lobster on the Wharf, Charlottetown
On the Dock Eatery, North Rustico
Peake's Quay Restaurant, Charlottetown
Salt & Sol Restaurant, Charlottetown
Sou'west Bar & Grill, New London
The Catch, West Point Wharf
Come for the Food. Stay for the view on Canada's Food Island.
Published June 29, 2023
Discover the South Side of Points East Coastal Drive
The southern side of Points East Coastal Drive is distinctly beautiful and peaceful in summer with crops blooming in the fields, countless white or red sand beaches, perfect pairings for dining and finely crafted take-home products galore. Discover the hidden gems of the area.
Published May 30, 2023
Farm Experiences of Prince Edward Island
Farming communities are considered by many to be the backbone of the Island's rural culture. There's no better way to appreciate Canada's Food Island than by meeting the farmers and producers who want to share their passion for food and animals. The options are many during a visit to Prince Edward Island.