Five Must-try Lobster Rolls
Published July 29, 2021 | Tiré de ActivonsNotreIle.ca
Categories: Culinary
Prince Edward island loves lobster. It's how we roll.
It's impossible to think of Prince Edward Island without thinking of lobster! From tip to tip, summer has only truly begun once you've had your first lobster roll of the season. We've compiled a list of some of the most delicious of the "on-the-go" delicacies. Challenge yourself to try them all this summer.
Point Prim Chowder House
Located next to the oldest lighthouse on PEI, this rustic, cozy spot overlooking the Atlantic is spectacular. Here, you have two lobster roll options to choose from. Alternatively, order both to share, or not.
The Lobster Shack
The Lobster Shack in Souris is all about a traditional approach to the lobster roll. Enjoy a healthy serving of lobster meat with only a small amount of mayo served on a grilled and buttered hot dog bun. It's so fresh, you can taste the ocean.
John Brown
A fan favourite, John Brown is located on Victoria Row in Charlottetown. Grab a table outdoors to enjoy the sun and a local beverage while listening to some tunes on stage. Devour their delicious lobster roll with a side of crispy fries, salad or both.
The Catch Kitchen & Bar
If you're in scenic West Point, visit The Catch. Here, you'll enjoy fresh, locally caught seafood, a beautiful view and of course, Dad's Lobster Roll. Pair it with the Spicy Clam & Chorizo Chowder for a full-on meal. 
Lobster Barn & Eatery
Winner of the inaugural PEI Lobster Love competition, the Classic Sweet and Salty is described as 5.5 oz of PEI Lobster mixed with homemade mayo and served on a toasted roll with crunchy romaine lettuce. This classic was well-loved long before it was officially crowned in 2020.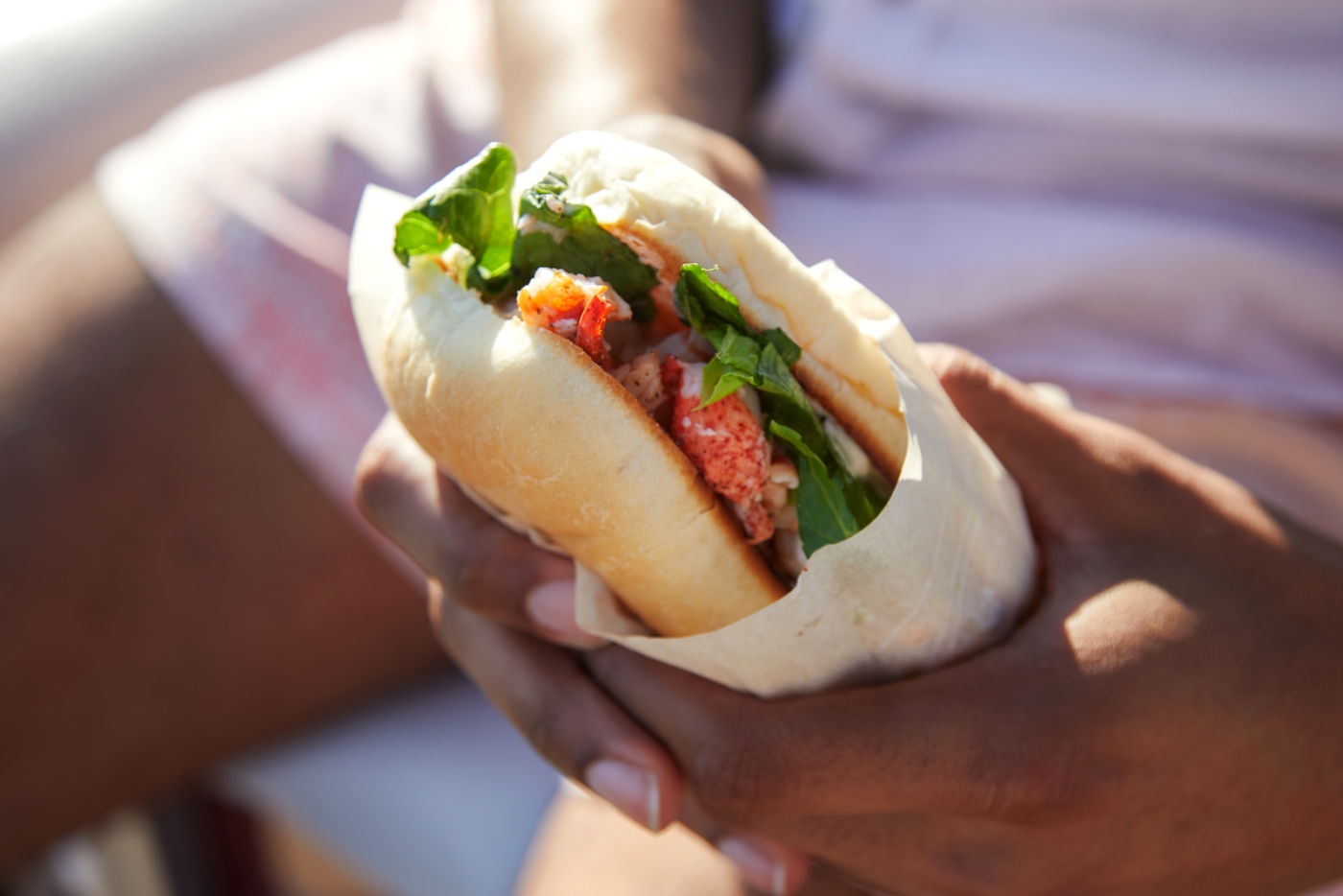 Published June 29, 2023
Discover the South Side of Points East Coastal Drive
The southern side of Points East Coastal Drive is distinctly beautiful and peaceful in summer with crops blooming in the fields, countless white or red sand beaches, perfect pairings for dining and finely crafted take-home products galore. Discover the hidden gems of the area.
Published May 30, 2023
Farm Experiences of Prince Edward Island
Farming communities are considered by many to be the backbone of the Island's rural culture. There's no better way to appreciate Canada's Food Island than by meeting the farmers and producers who want to share their passion for food and animals. The options are many during a visit to Prince Edward Island.