Historic Churches
Published June 8, 2021 | Tourism PEI
Categories: Attractions & Sightseeing
Talented brothers William and Robert Harris left an indelible impact on the province; Robert with his fine art and architect William with a legacy of historic churches. In 1880, Harris began working on the Methodist Church at Tryon, now South Shore United Church. This National Historic Site was designed in his trademark High Victorian Gothic style. His first PEI Roman Catholic Church, St. Paul's in Sturgeon, was built in 1887-1888 along with the All Souls' Chapel at St. Peter's Cathedral, which displays 16 Harris artworks.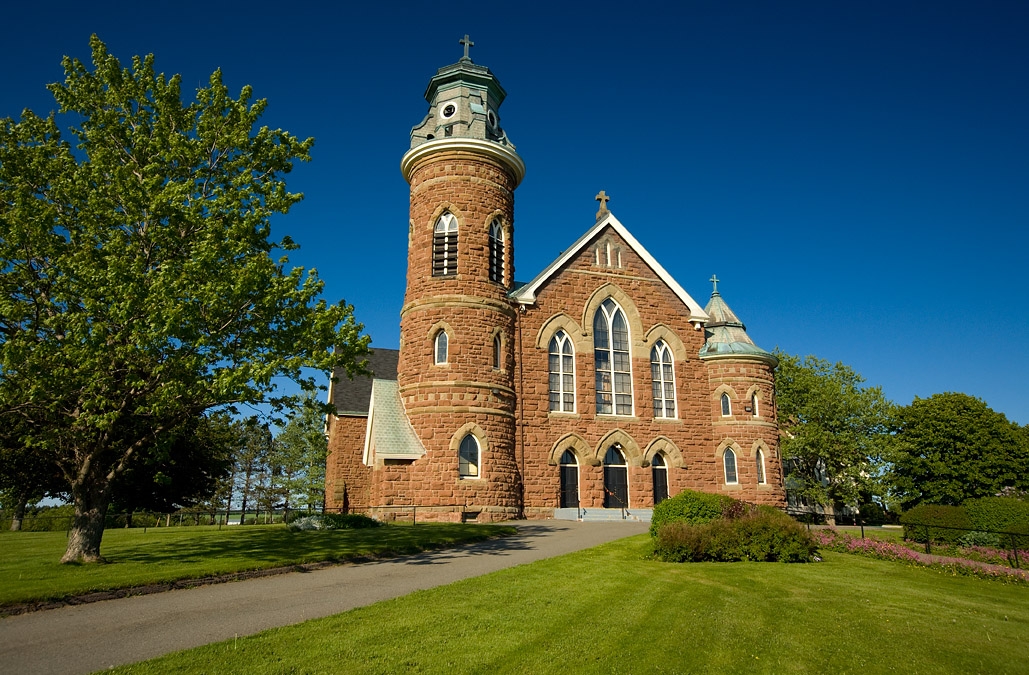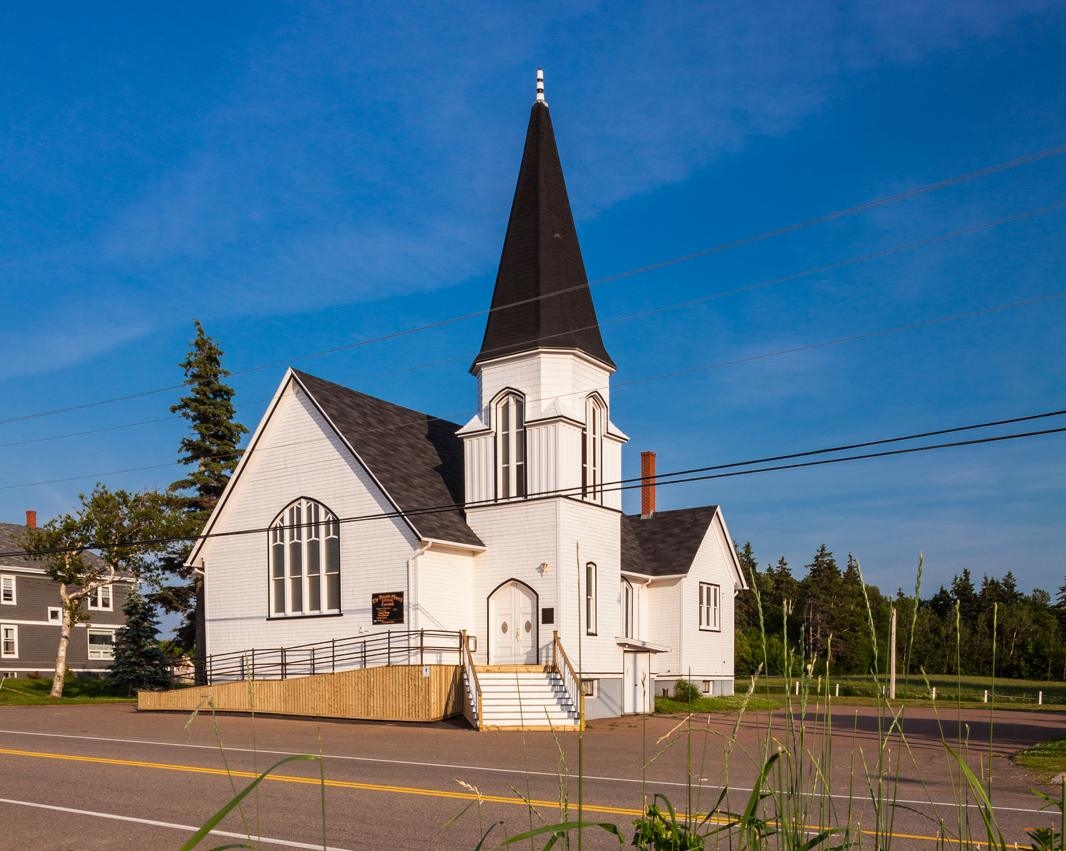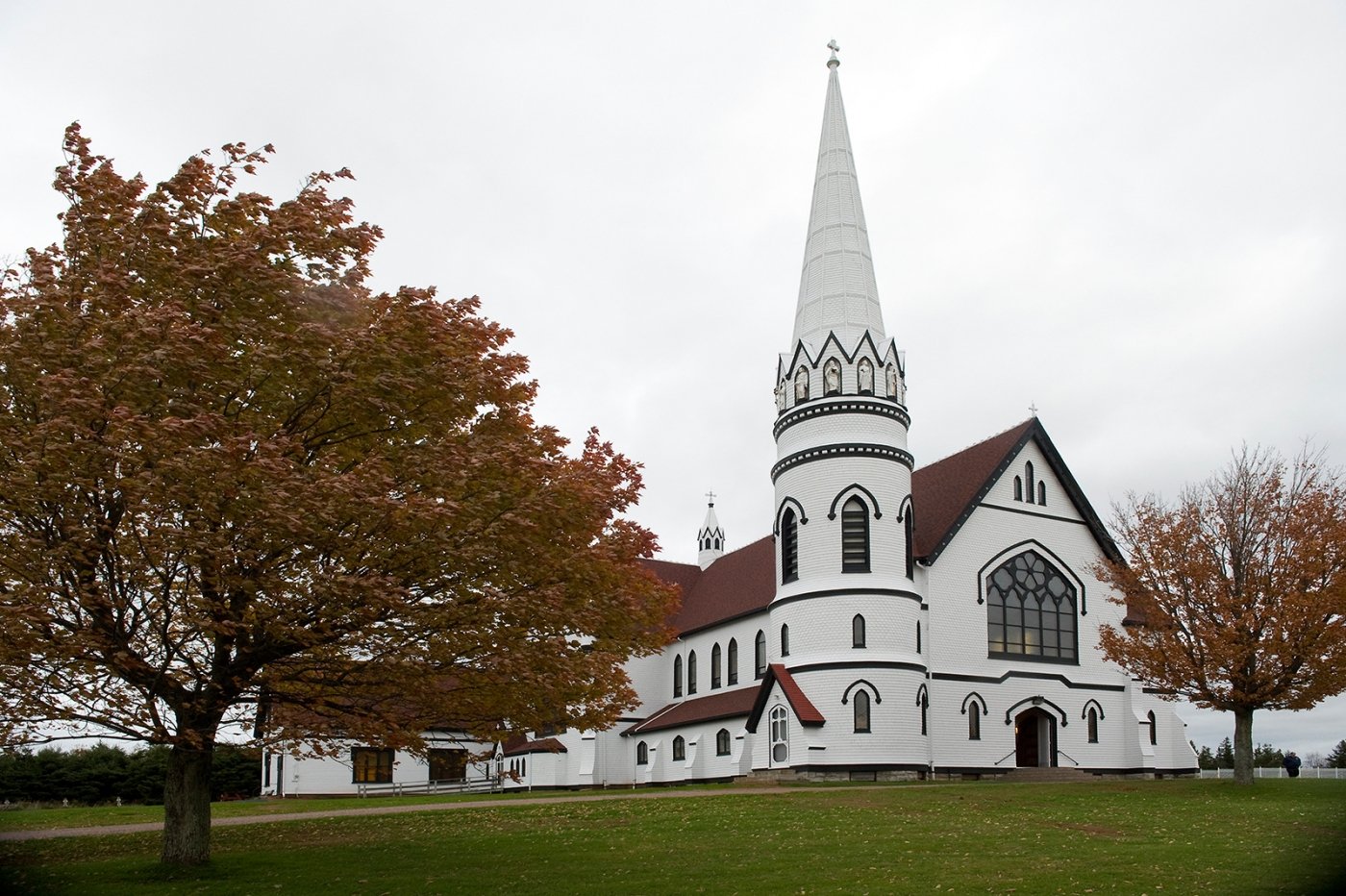 In 1896, St. Mary's Catholic Church in Indian River and St. Paul's Anglican Church in Charlottetown were built. At the turn of the century, he continued to design landmark churches including Central Christian in 1900 in Charlottetown and St. John the Evangelist Anglican in Crapaud the following year.
A stop at St. John's Presbyterian Church in Belfast is a must. This historic church was built in 1824 by Robert Jones and the Lord Selkirk settlers who immigrated here from the Scottish Highlands. Its design is distinctly Sir Christopher Wren.
In Cavendish, Author L.M. Montgomery worshipped at the church originally built by the Presbyterian congregation in 1901 that today serves as the Cavendish United Church. The organ that she played from 1903-1911 remains on display.
Also be sure to visit the historic St. Anne's Church on Lennox Island that was constructed in 1895, the historic Notre-Dame-du-Mont-Carmel Church in Mont Carmel and St. Simon and St. Jude Church in Tignish, where a magnificent pipe organ is still played.
Published September 7, 2023
Top 10 Things to Do in Fall
Fall is a favourite time of year to visit Prince Edward Island for many travelers. The Island's landscape is painted with bright orange, yellow and red, the weather remains warm and producers and chefs are celebrating the bounty of the harvest.
Published July 18, 2023
Travelling with Your Pet
A "ruff" guide to Prince Edward Island to ensure that you and your pet have a safe and relaxing vacation. While here, take time to "paws" and smell the salty ocean air. 
Published June 29, 2023
Discover the South Side of Points East Coastal Drive
The southern side of Points East Coastal Drive is distinctly beautiful and peaceful in summer with crops blooming in the fields, countless white or red sand beaches, perfect pairings for dining and finely crafted take-home products galore. Discover the hidden gems of the area.