Farm Experiences of Prince Edward Island
Published May 30, 2023 | Verna Lynne Weeks
Categories: Culinary
Maria Smith could tell any visitor the exact distance that the milk for her ice cream at Cricker's Creamery in North Rustico has travelled. This country girl grew up on a farm only eight kilometres from the small fishing village known locally as "the Crick." As an avid supporter of agriculture, Smith is proud to serve high-quality ADL products, made with milk from local dairy farms.
Fun Fact: PEI fluid milk never travels more than 30 minutes from the cooling tank of a farm to a processing facility.
Cricker's Creamery is one of the almost 100 dairy bars and restaurants across Prince Edward Island that serve or produce ice cream.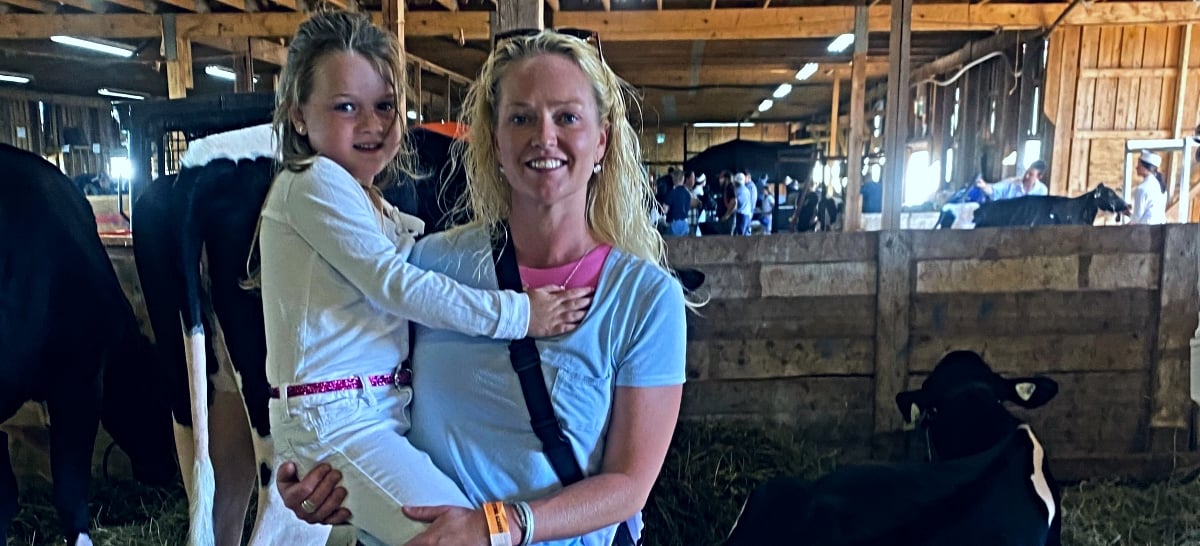 Beyond enjoying PEI's famous delectable treat, visitors can experience PEI's farming culture by stopping at a local market or staying on a farm for a first-hand perspective of the work required to produce good, wholesome food.
One such place is Parkview Farm Cottages in Cavendish. Here, the MacNeill family has been welcoming cottage guests to their dairy farm since the 1930s. Established in 1853, theirs is the last active dairy farm in Cavendish.
"Perhaps today more than ever, guests love the rare experience that our farm provides," said Heather MacNeill, co-owner, "from helping to feed the calves, watching the milking, playing with the barn kittens or asking questions of farmers Garth and Kevin."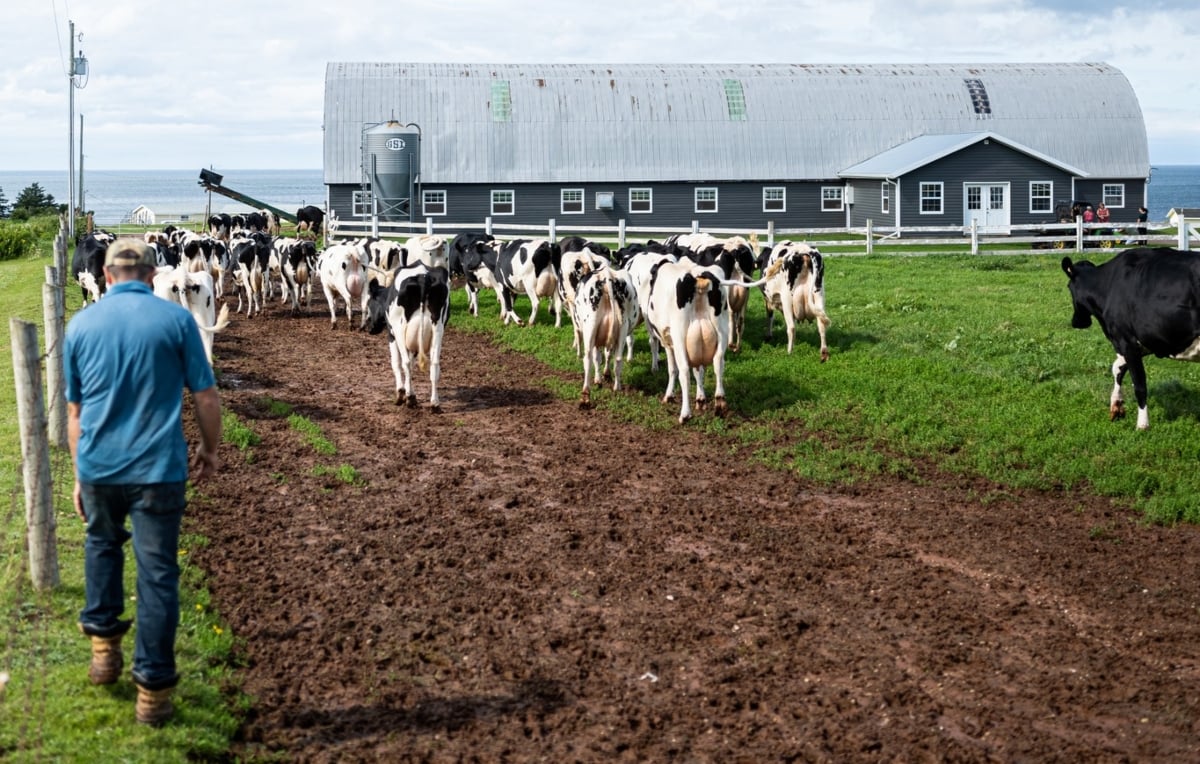 Farming (and fishing) communities are considered by many to be the backbone of the Island's rural culture. There's no better way to appreciate Canada's Food Island than by meeting the farmers and producers who want to share their passion for food and animals. The options are many! Book a tour of a working potato or dairy farm through the Canadian Potato Museum in O'Leary. Horse lovers will want to check out the riding camps, sunset trail rides and overnight stays at Venture Stables in Freetown.
Fun Fact: There are more horses per capita in PEI than anywhere else in North America.
The people, places and world-class products have always defined this Island; traditionally as the Million Acre Farm and most recently as Canada's Food Island. Pack your appetite and your sense of adventure - there is no way you will leave hungry!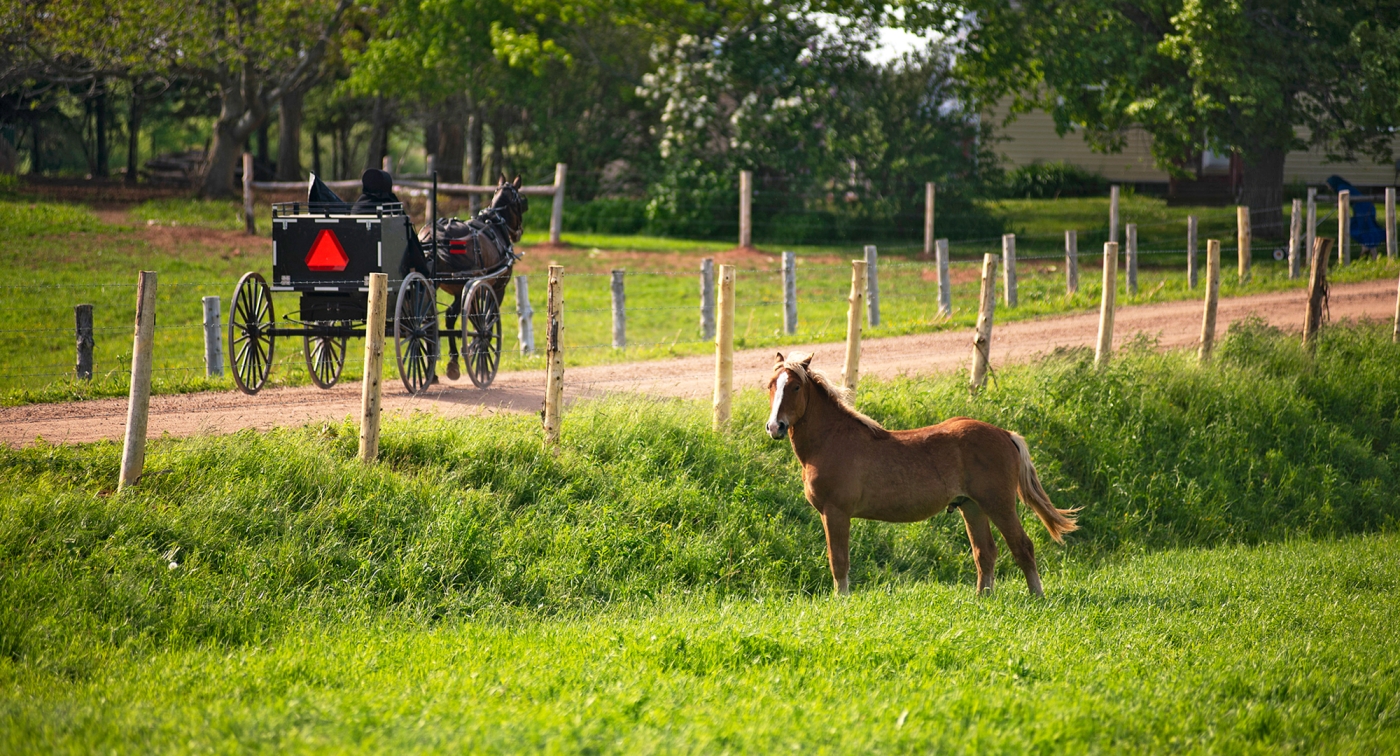 Other Farm Experience Providers
Agricultural Events
Farmer's Markets
Published June 29, 2023
Discover the South Side of Points East Coastal Drive
The southern side of Points East Coastal Drive is distinctly beautiful and peaceful in summer with crops blooming in the fields, countless white or red sand beaches, perfect pairings for dining and finely crafted take-home products galore. Discover the hidden gems of the area.