Feel Lighter with a Spa & Wellness Retreat
Published February 21, 2023 | Tourism PEI
Categories: Attractions & Sightseeing, Outdoor Activities
Have you ever felt like your vacation was taken over by the kids or someone else's agenda? On Prince Edward Island, you can have an amazing time making memories together and carve out some space for yourself. 
Timing is key! Book a day of relaxation at the end of your vacation to ensure that you return home refreshed. Or better yet, book two days. One in the beginning, to accelerate your transition to vacation mode and another at the end to reflect and savour the feeling of peacefulness for just a few more hours. 
Here are Prince Edward Island's top spa and wellness destinations by region:
Points East Coastal Drive
Mysa Nordic Spa & Resort – St. Peter's Bay
Perched above St. Peter's Bay, this 18-acre patch of paradise is Prince Edward Island's first Nordic spa. Embrace ancient water techniques that alternate hot- and cold-water therapy from saunas, hot tubs and showers to release tension and achieve a deep state of rest for body and mind. Onsite restaurant with PEI flavours by award-winning Chef Seth Shaw. Stay overnight in a renovated cottage and enjoy nearby trails at the PEI National Park – Greenwich.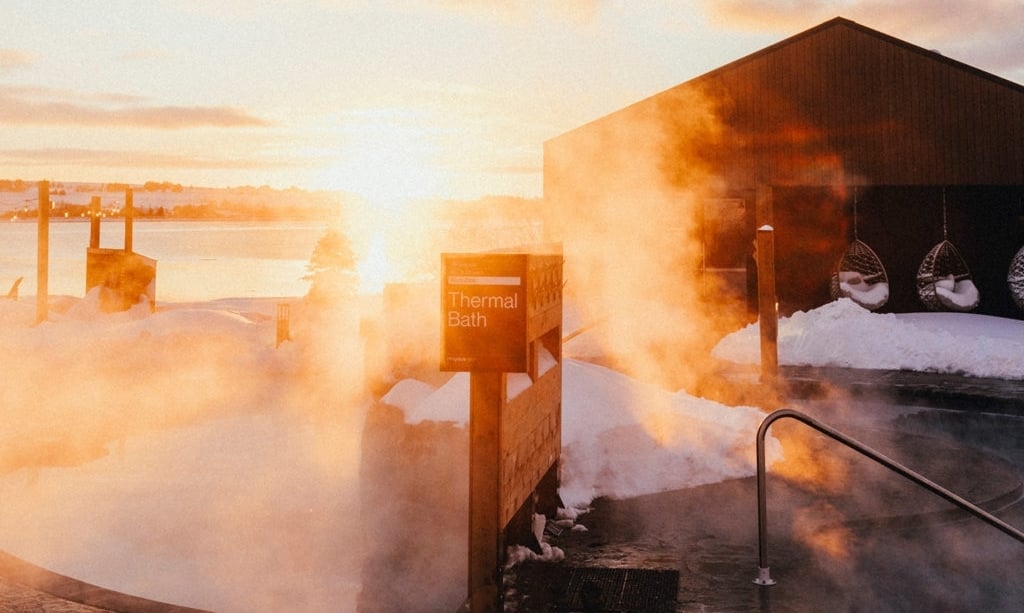 Rodd Spa Boutique
After a day on the golf course or while others are golfing, treat yourself to a full menu of spa services at Crowbush. A resort getaway spa package includes a 60-minute facial, 60-minute massage and pedicure. Sounds heavenly!
Serenity Salon – Grand Tracadie
Come to this north shore salon for an amazing view, natural surroundings and five-star massage services. Clients attest to leaving with a permanent smile and feeling more peaceful than they have in a long time. Traditional Thai massage and mobile massage available. 
Nature Space Resort & Retreat Centre
This gem offers guests the opportunity to explore unique experiences and beautiful places, while providing the space to connect with self, others and the natural world. Wellness packages and retreats with Mongolian yurt accommodations include guided forest bathing, sauna and hot tub, kayaking, yoga and mindfulness as options.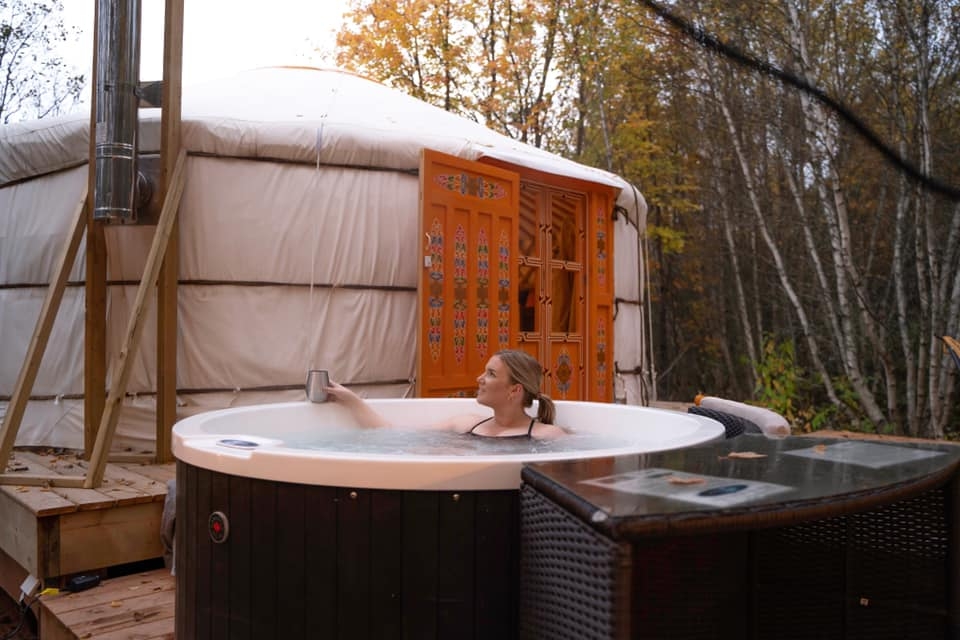 Charlottetown
Modo Yoga & Pure Spa
Described as a 5-star addition to any day, Modo Yoga is co-located with a day spa on the Charlottetown waterfront. A hot yoga class is a perfect catalyst for a day of relaxation. After a rainfall shower and refresh, prepare to be pampered.  Watch the cruise ships dock while you treat yourself to a manicure and other luxurious spa treatments. You may even catch a glimpse of seal friends. Feeling lighter yet?
Central Coastal Drive
Chez Shea @ Kinkora Country Inn
Personal attention is paramount at this tranquil inn and spa. From delicious home-cooked meals to luxurious therapies and treatments, the warm hospitality and cozy atmosphere will help to ease any tension so you can focus on you. Weekend packages available.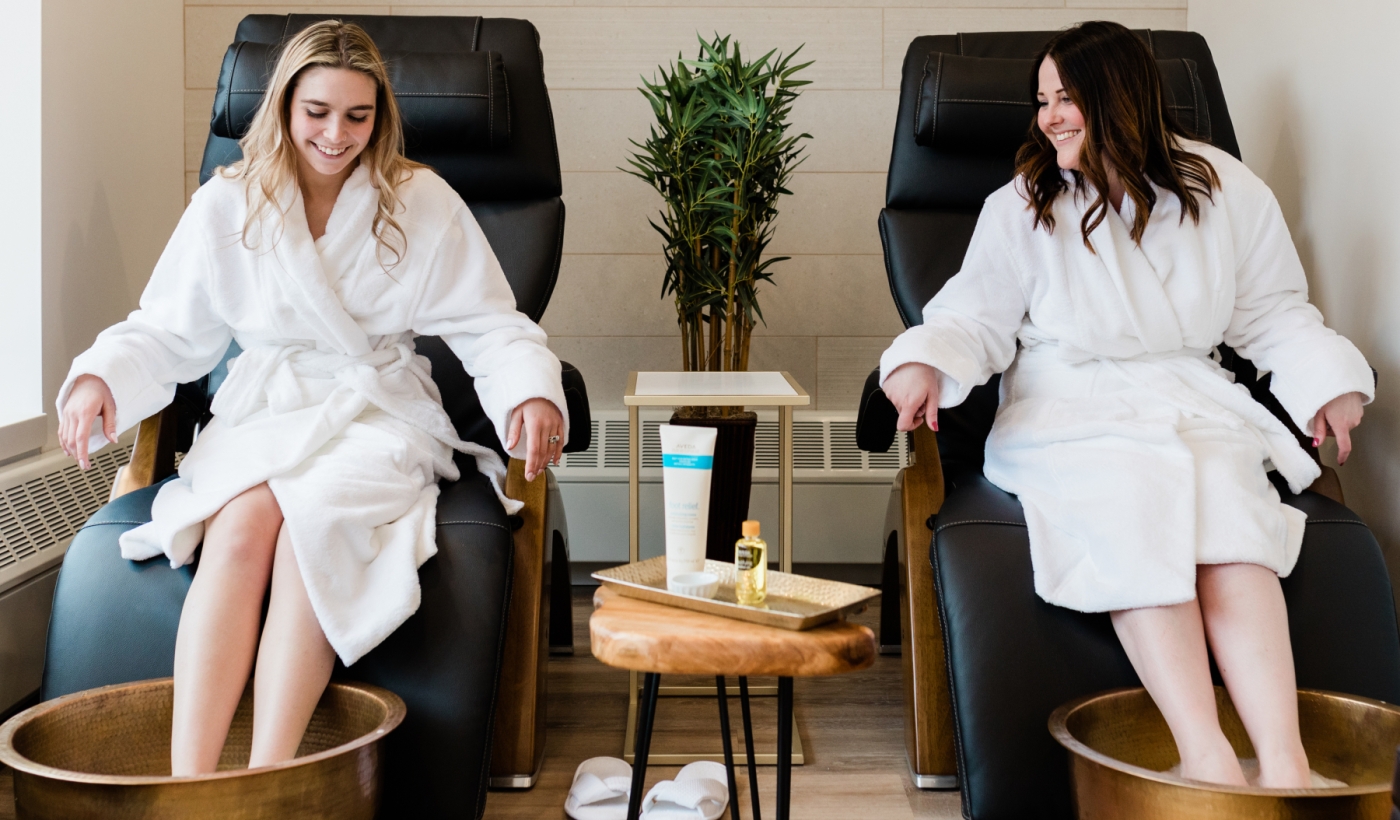 North Cape Coastal Drive
Mill River Resort & Spa
Escape to Prince Edward Island's 4-star all-season resort for personalized treatment and professional spa services. Pair your retreat with a round of golf or a delicious meal at Callaghan's Restaurant, offering local and international flavours. Stay and spa packages are available.
An important consideration for any retreat is proximity to nature - clean air, trees, sand and plants. With endless acres of green grass and wide-open spaces, consider Prince Edward Island your destination for grounding and rejuvenation. Feel lighter here. 
Published September 7, 2023
Top 10 Things to Do in Fall
Fall is a favourite time of year to visit Prince Edward Island for many travelers. The Island's landscape is painted with bright orange, yellow and red, the weather remains warm and producers and chefs are celebrating the bounty of the harvest.
Published August 3, 2023
10 Active Lifestyle Adventures on PEI
Fill your lungs with fresh Island air and get your heart pumping with these exciting active summer adventures, filled with fun for the whole family.

Published July 18, 2023
Travelling with Your Pet
A "ruff" guide to Prince Edward Island to ensure that you and your pet have a safe and relaxing vacation. While here, take time to "paws" and smell the salty ocean air.