Hooking a Big One
Published June 4, 2021 | Tourism PEI
Categories: Outdoor Activities
For those who prefer to live large, may we suggest big game fishing? On the Island, we call those who know how to handle the big ones 'Captain'. Connect with one of several PEI tuna charters available with boats equipped to take adventurers into deep waters where big game lurks beneath the surface.
By mid July, there is plenty of action for big game fishers when the tuna season opens. With a rod sitting firmly in its sheath, be ready for a fight that could last up to three hours. Tuna will pull hard on your line, so hard that the captain will have to start his boat and pull against your prey. The boat will sometimes travel up to nine kilometres (six miles) in an attempt to wear down a large tuna.
There's a good chance that you may not even see your quarry until you have it up to the boat, because a 400 kg, or heavier, tuna will make every attempt to stay deep in the water. This giant of the sea often moves back toward the boat in order to get some slack in the line and then makes a run in the opposite direction. At this point, your line will tighten with a snap and the fight will be on once again.
Sport fishers view tuna angling as one of the greatest thrills of the sport and are equally thrilled with the apparent resurgence of the species over the past few years. Charter operators did see a decline in tuna numbers for about a decade; today these migratory giants are again plentiful in the waters off Prince Edward Island. Tuna charters can be booked from several locations on the Island, including North Lake, also known as "The Tuna Capital of the World."
Although the tuna season can extend into the fall, the tuna fishery operates on a quota system and therefore does not have a fixed close date.
Tuna anglers are reminded that if you do catch a big one, it is not yours to take home. The licence belongs to the boat you are fishing from and the captain is the sole owner of your catch. Your reward for winning the fight and bringing the fish aboard is a free charter for the day, as well as bragging rights and the thrill of a lifetime for a sport fisher.
So, from tasty mackerel, to the high energy excitement of shark and tuna, Prince Edward Island waters are teeming with fish. Our many charter captains will supply the boats, gear, bait and know-how; all you have to bring is your sea legs and a willingness to have a whole lot of fun.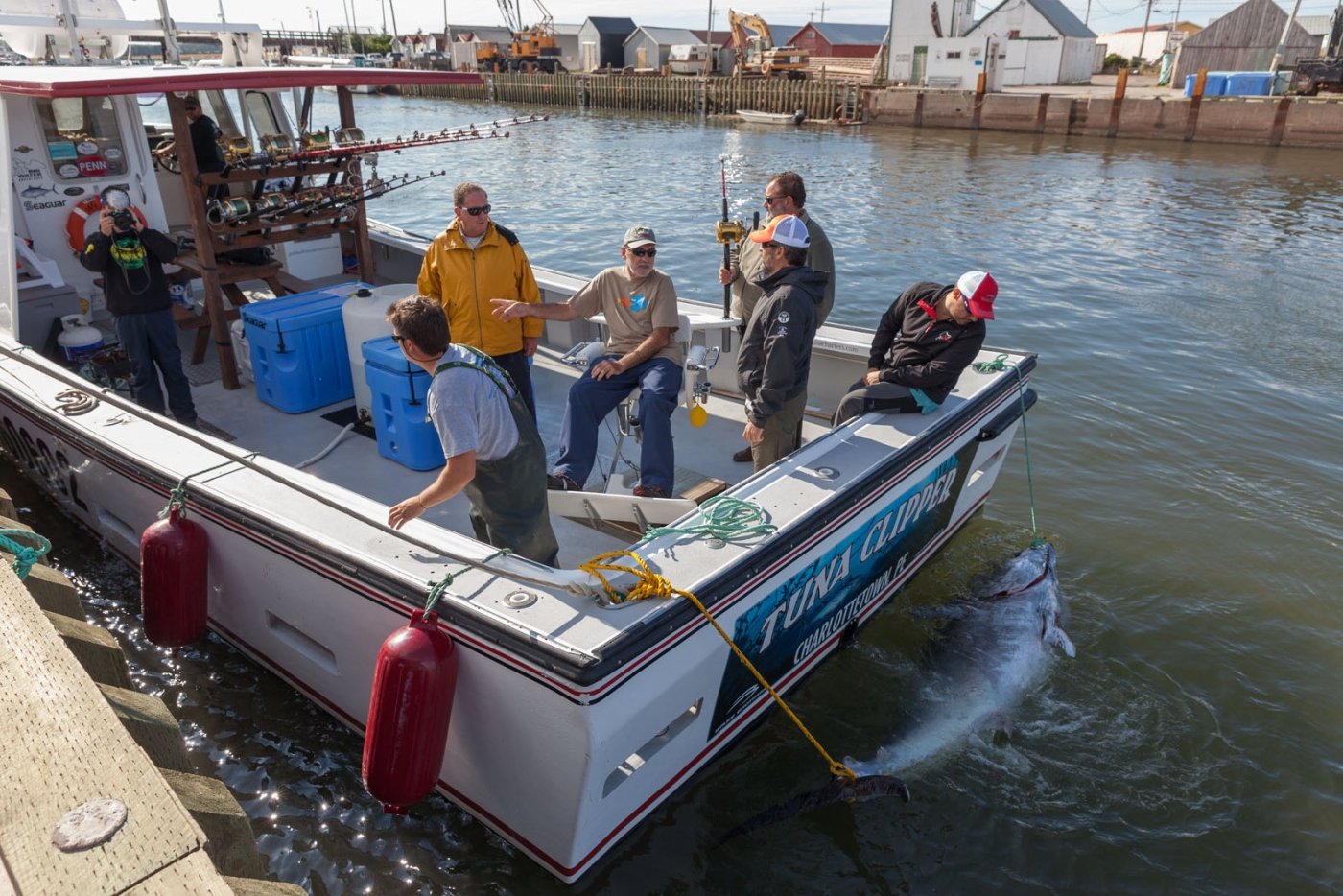 Published February 21, 2023
Feel Lighter with a Spa & Wellness Retreat
Consider Prince Edward Island your destination for grounding and rejuvenation. Check out this guide to top spa and wellness destinations on the Island.
Published November 28, 2022
Top Sledding Spots in Prince Edward Island
Discover the best hills across the Island for sledding along with favourite local spots for hot chocolate - a necessity to warm-up, right?
Published September 1, 2022
Top 10 Things to Do in Spring
In spring, discover the patchwork-quilt of colours of Prince Edward Island that inspired Lucy Maud Montgomery. Our trails and boardwalks, beaches and charming small towns have more than enough room for everyone to unwind and enjoy.