10 Active Lifestyle Adventures on PEI
Published August 3, 2023 | Activate Our Island
Categories: Outdoor Activities
Fill your lungs with fresh Island air and get your heart pumping with these exciting active summer adventures, filled with fun for the whole family.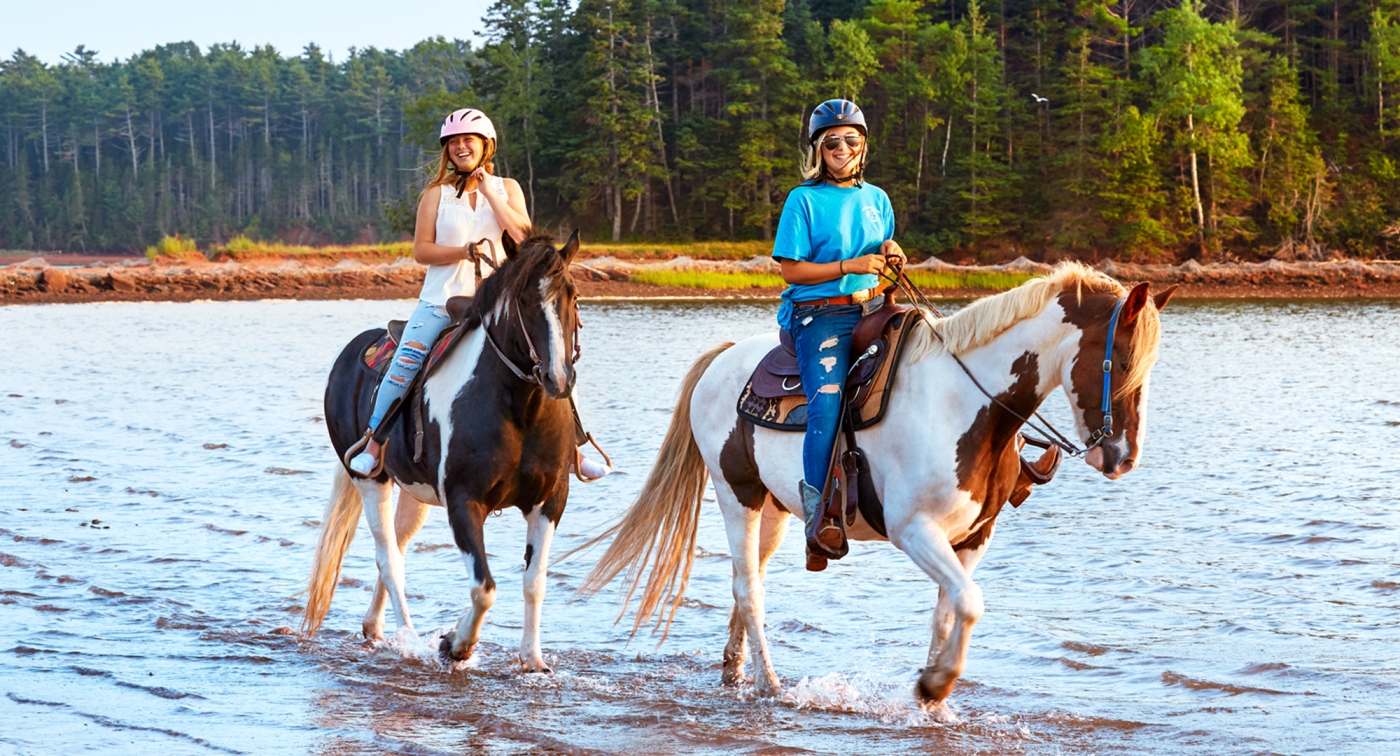 Saddle up and giddyup!
Horse camps, pony rides and trail riding along the river with Brudenell Riding Stables.
Clam digging? Starfish hunting?
Tranquility Cove Adventures offers multiple packages to give you the exciting experience you've been searching for.
Paddle along a gentle river
Rent kayaks, canoes and standup paddle boards (SUP) for a day on the water at Fortune Bridge.
Sail sail away
Experience the thrill of sailing along the beautiful south shore of Prince Edward Island with Saga Sailing Adventures. Help to adjust the sails or take the helm, if you dare.
Climb high for a bird's eye view
Spend the day swinging from the high ropes at this aerial adventure park in Cornwall. The Rise and Climb Adventure Course also offers lazer tag.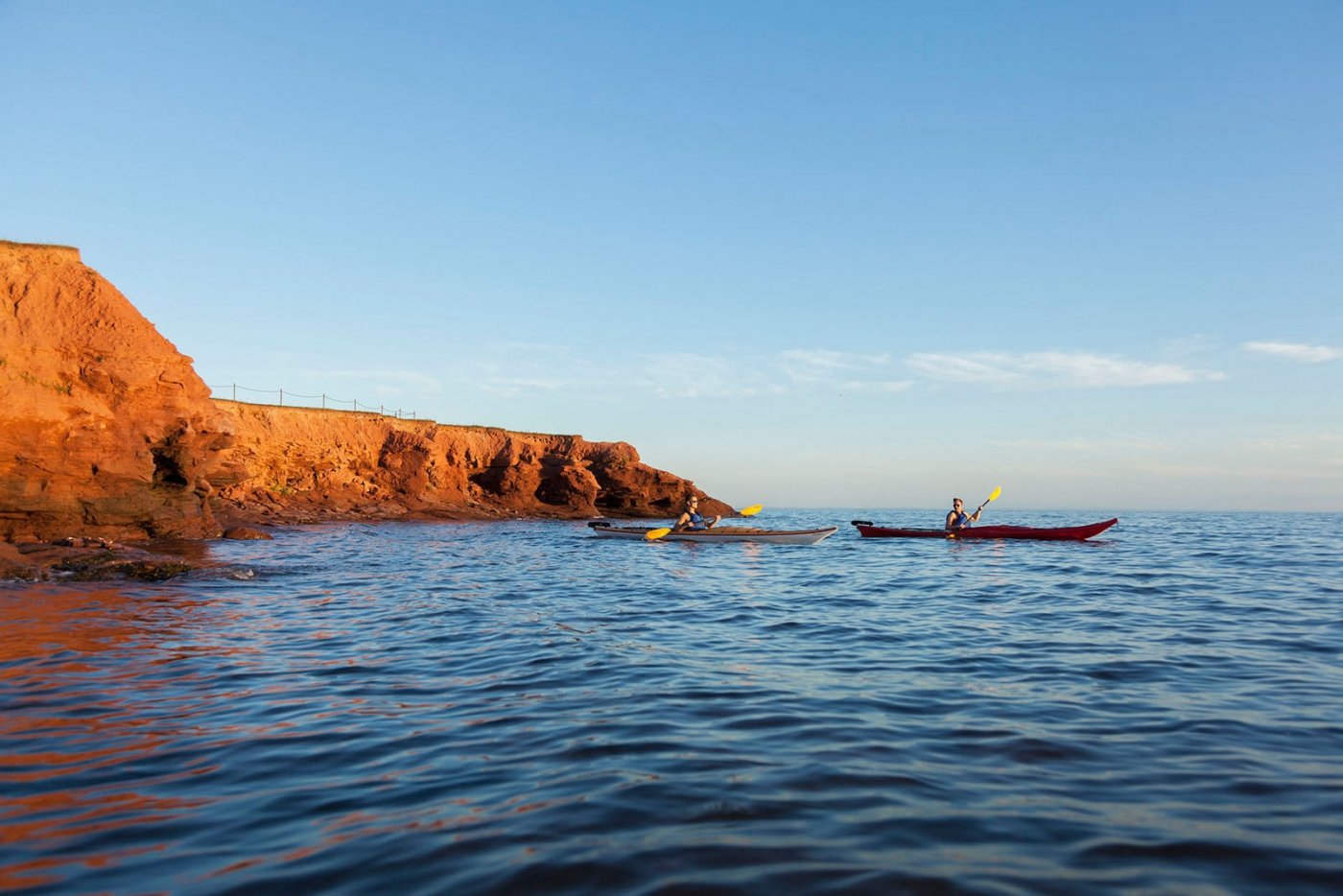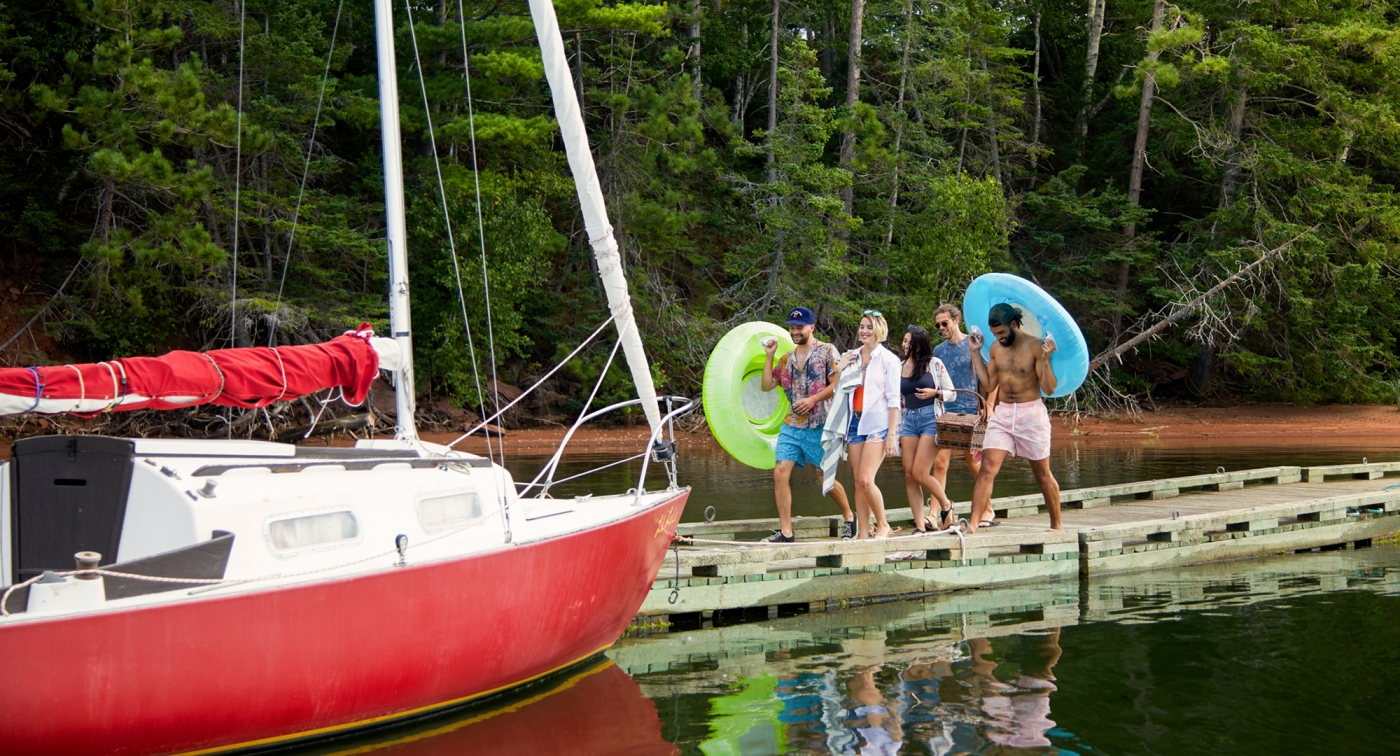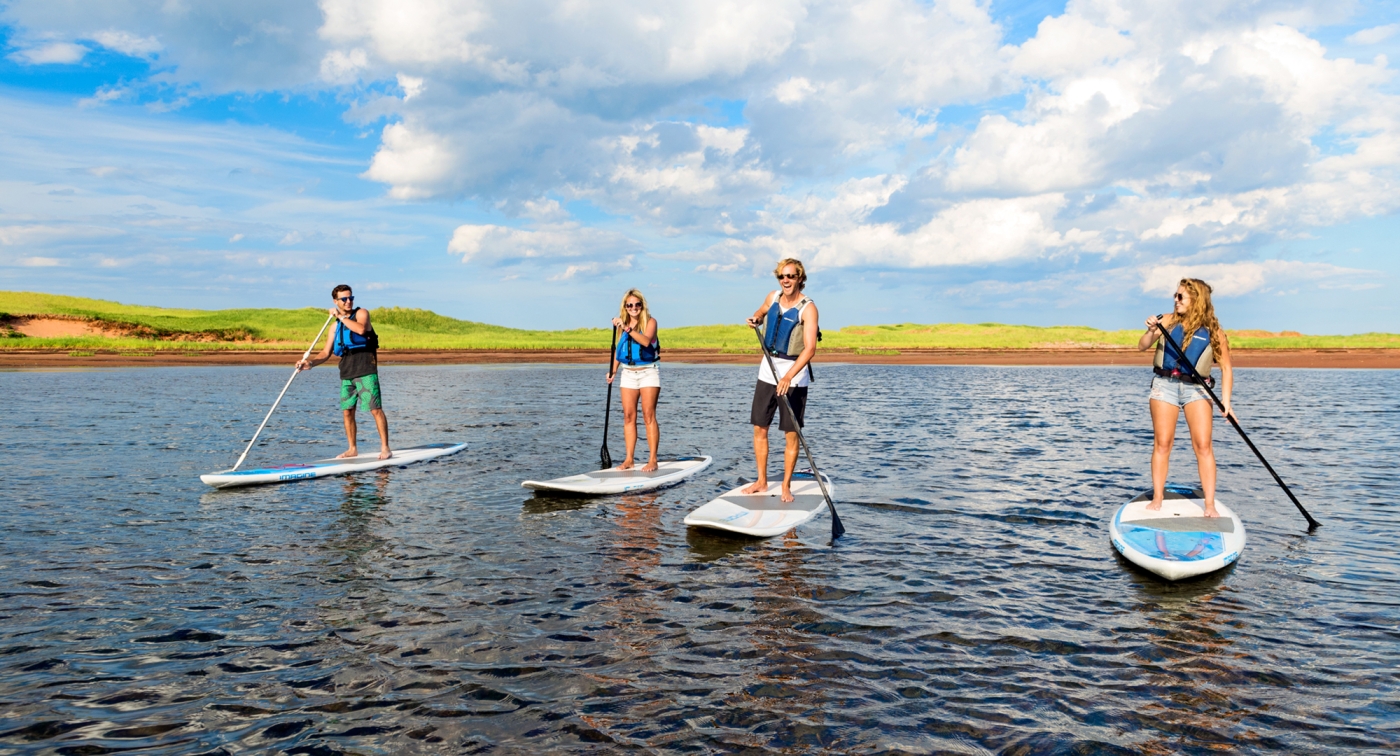 Huck it before you kick the bucket
Disc Golf is rapidly growing on Prince Edward Island with three tournament style disc golf courses and several smaller community ranges. Look for the highway signs near Kinkora to Huck-It Disc Golf in our Central Coastal Drive region.
Life on the farm
Leave it all behind and escape to a farm in rural Prince Edward Island. Get to know the Island's farming culture by staying on or near a family farm.
Deep-sea fishing
Choose your ideal fishing trip, from deep sea to lobster to bluefin tuna, for a memorable experience on the water. You'll find deep sea fishing charters in harbours from tip-to-tip.
Beaching with goats
Have you ever gone paddle boarding with a goat? Here's your chance. Located in St. Chrysostome, Beach Goats offer unique experiences in a beautiful setting.
Two-wheeling adventure
Gain a new perspective of the rolling hills and postcard landscapes of PEI with a cycling or mountain biking tour or quiet ride on an e-bike from one of our many rental operators.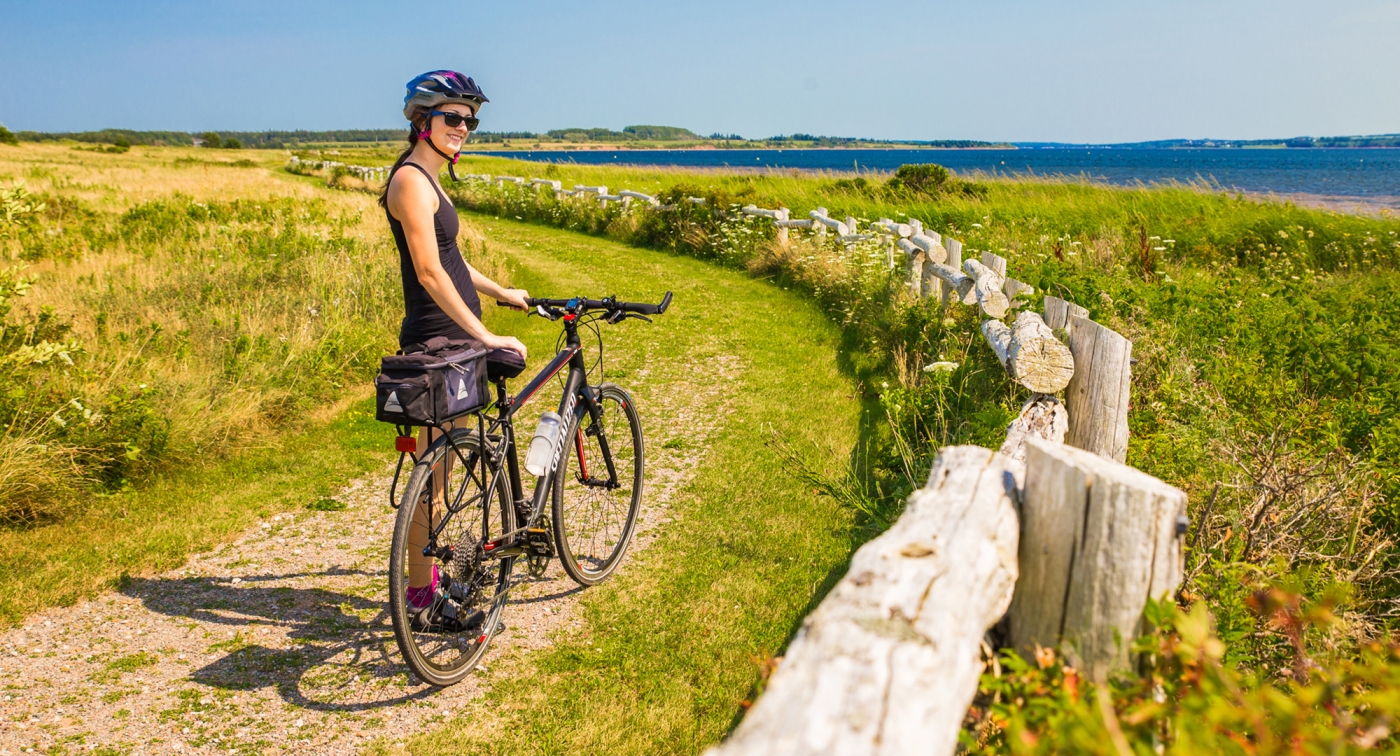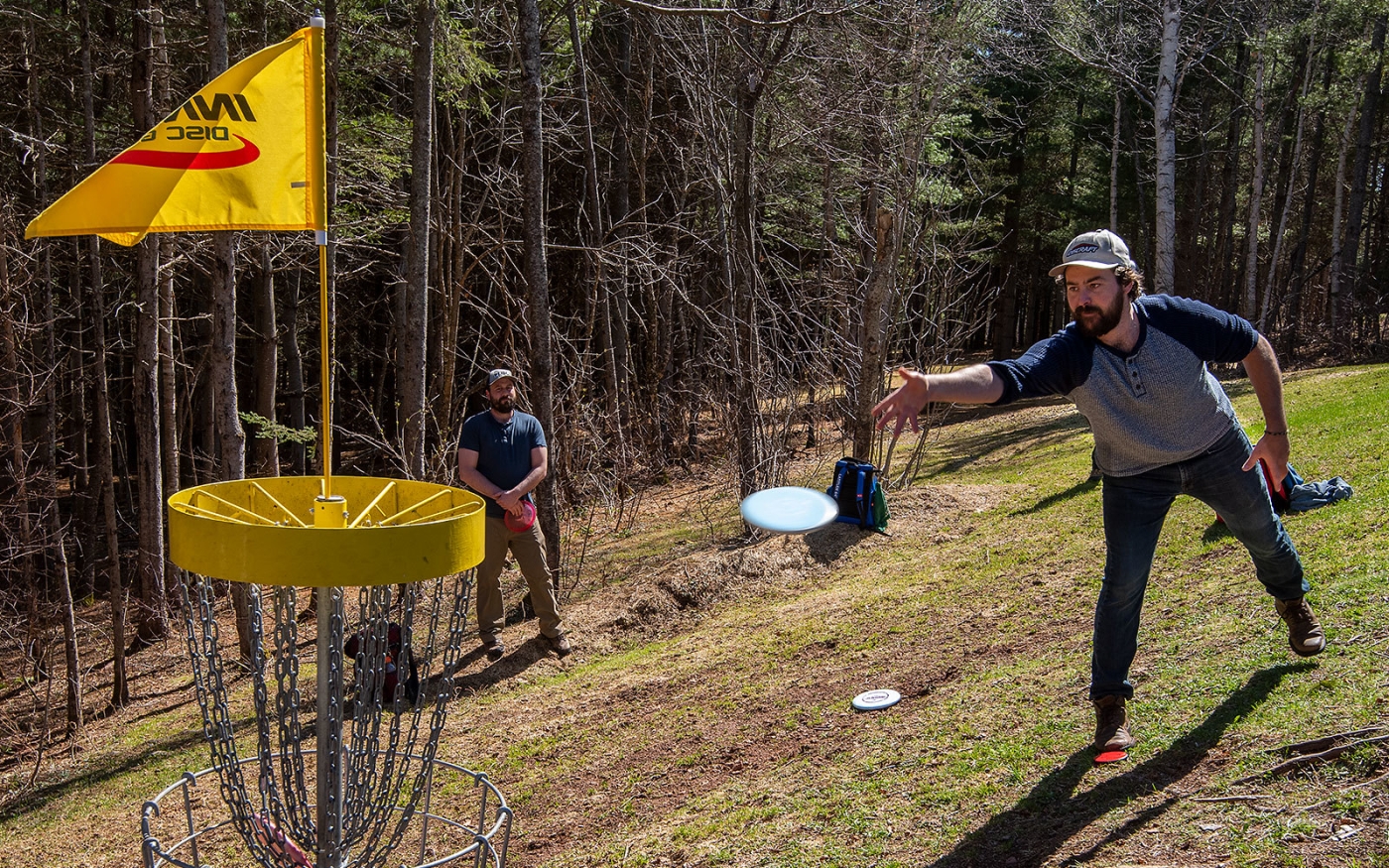 Published September 7, 2023
Top 10 Things to Do in Fall
Fall is a favourite time of year to visit Prince Edward Island for many travelers. The Island's landscape is painted with bright orange, yellow and red, the weather remains warm and producers and chefs are celebrating the bounty of the harvest.
Published June 29, 2023
Discover the South Side of Points East Coastal Drive
The southern side of Points East Coastal Drive is distinctly beautiful and peaceful in summer with crops blooming in the fields, countless white or red sand beaches, perfect pairings for dining and finely crafted take-home products galore. Discover the hidden gems of the area.
Published May 4, 2023
PEI Murals and the Makers
Prince Edward Island is known for the talents of its many artists. In communities large and small, visitors will encounter murals in the usual places and in other surprising places. Meet two full-time artists to learn more about their creative expressions and perspectives on public art.