Lobster Season is Upon Us!
Published February 8, 2022 | Laura Lund
Categories: Culinary
Lobster season is in full swing and Islanders and visitors alike are excited for their first taste.  We've waited all winter for this! Prince Edward Island has two lobster seasons, the first from the beginning of May until the end of June and the second starting in August until October.
There are so many delicious ways to enjoy your lobster. These are some local favourites:
The Traditional Lobster Dinner:
Roll your sleeves up and dig in! The traditional lobster dinner is served with normally a 1 – 1.5 lbs lobster (Cold or hot – the choice is yours!) and accompanied with melted butter, potato salad, coleslaw and a fresh roll! I promise you'll be looking at your plate wondering "how do I even tackle this?" but luckily there is always an Islander around to provide a little guidance and we sure do love teaching someone the Island ways.
For a traditional lobster supper that has served in the community for generations, check out the following:
Did someone say Lobster Roll?
You'll be sure to find a lobster roll in almost every restaurant across Prince Edward Island during our lobster seasons. Lobster mixed with mayonnaise with celery and most times green onion served on a buttered and toasted bun is the most traditional way you will find a lobster roll. Some restaurants kick things up a notch adding ingredients like bacon, lettuce, tomato, avocado and more!  Indulging in a lobster roll is a must on any PEI vacation! I suggest trying a few to decide which one you like the best!
Lobster Mac n' Cheese:
As if mac n' cheese could get any better. Taking comfort food to the next level you'll find this dish on menus across the Island. Paired perfectly with local artisan cheese, your mouth will be watering and your taste buds will want more!
How will you enjoy your PEI lobster? Happy eating!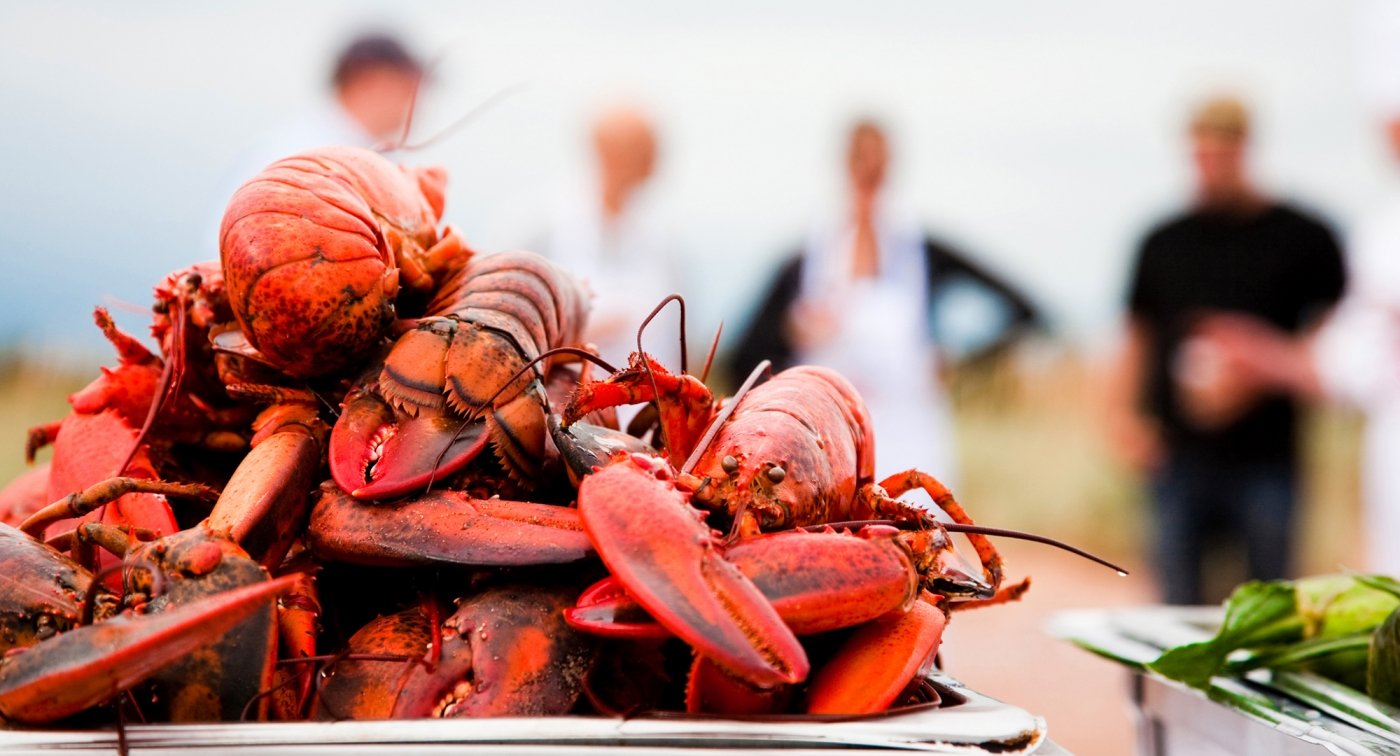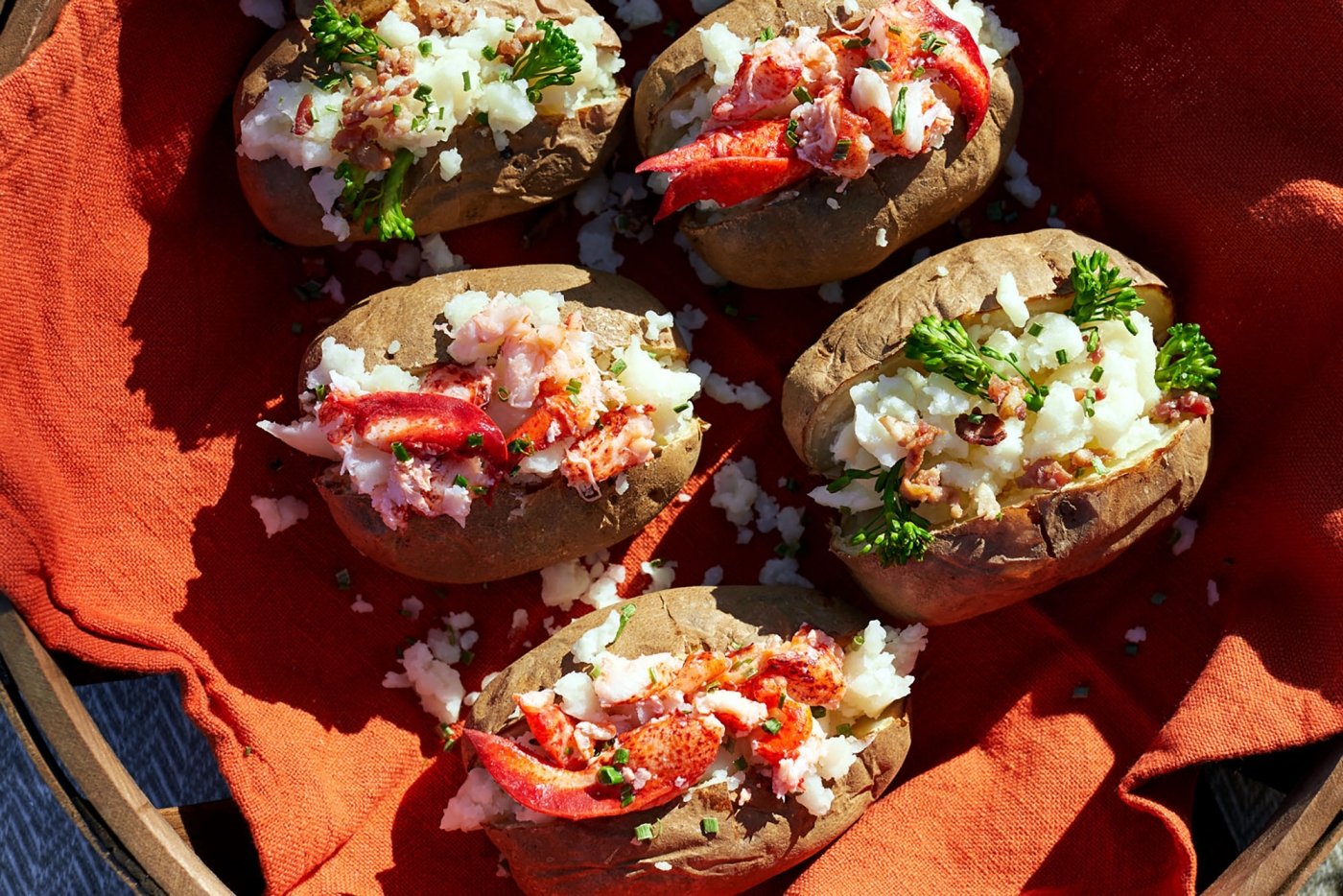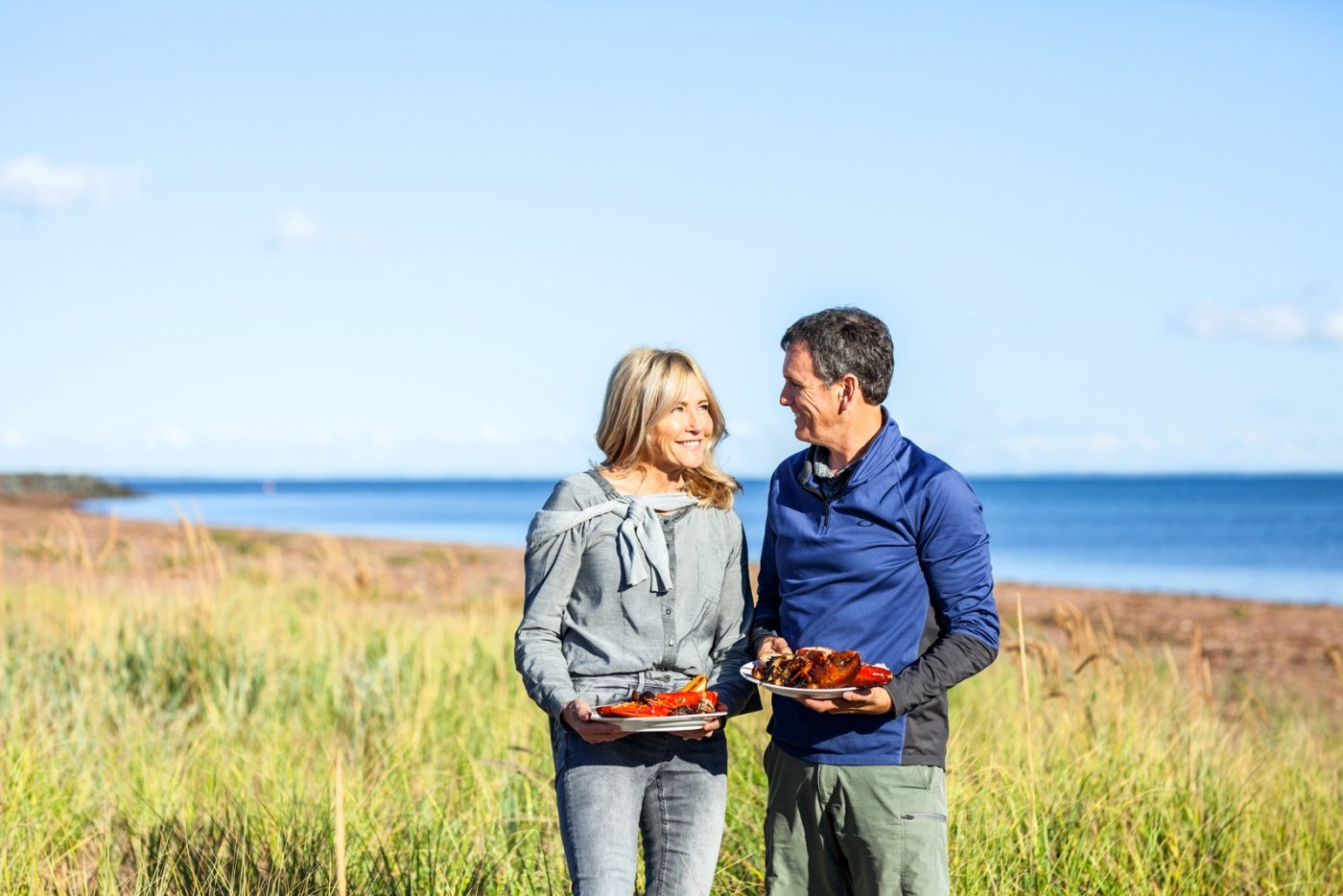 Published June 29, 2023
Discover the South Side of Points East Coastal Drive
The southern side of Points East Coastal Drive is distinctly beautiful and peaceful in summer with crops blooming in the fields, countless white or red sand beaches, perfect pairings for dining and finely crafted take-home products galore. Discover the hidden gems of the area.
Published May 30, 2023
Farm Experiences of Prince Edward Island
Farming communities are considered by many to be the backbone of the Island's rural culture. There's no better way to appreciate Canada's Food Island than by meeting the farmers and producers who want to share their passion for food and animals. The options are many during a visit to Prince Edward Island.