Let's Talk About Golf
Published May 21, 2020 | Golf PEI
Categories: Golfing
The Big Break 
Prince Edward Island played host to the Big Break, a GOLF CHANNEL TV reality style show. This was the first time the show was hosted in Canada. Male and female contestants from across North America came to Mill River Golf Course in Prince Edward Island to compete in a variety of challenges that test physical skills and mental toughness, with the winner awarded their "Big Break".
SCOREGolf TV Episode
SCOREGolf headed to PEI to take in all of the Island's great golf, great fun and great history.
Explore More with Golf PEI
Experience for yourself our countless miles of beaches, genuine welcoming people, world famous seafood and more golf courses per capita than anywhere else in Canada.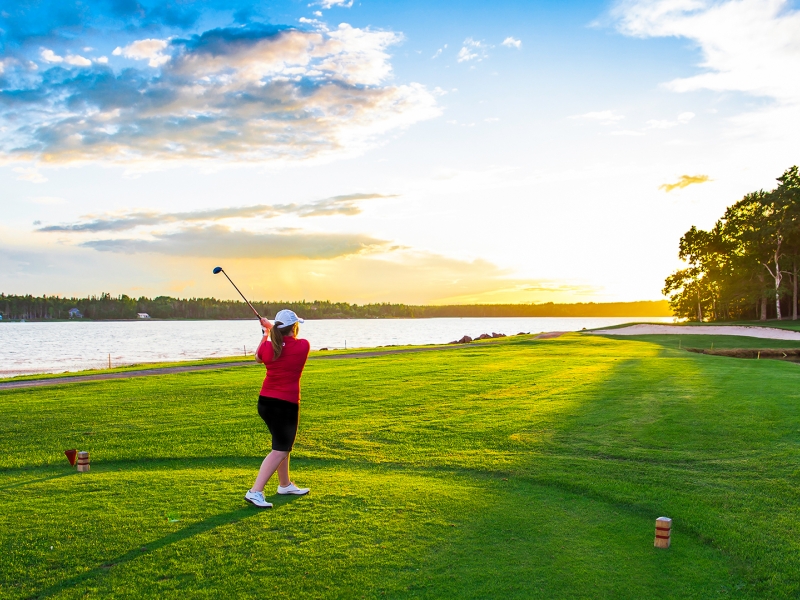 Stay and Play Packages
Golf PEI has the golf vacation package that you're looking for, and we even have after-golf experiences that you can add to complete your unforgettable Island vacation.
Golf Advisor Round Trip
From the air, Prince Edward Island looks like one giant golf course with rolling greens, sand and water traps alternating with woodlots. Red cliffs, white sand beaches and multiple shades of green make for an outstanding backdrop on or off the course. 
Published June 3, 2021
A Golfing Love Story
I've spent the last 20 years chasing a little white ball around the globe. I've teed it up in the shaggy dunes of Ireland, played through a mob of kangaroos in Australia, shanked drives in the stark Arizona desert, and putted in the shadows of the Rocky Mountain peaks.