Come for Tea
Published April 21, 2023 | Équipe Tourisme Î.-P.-É.
Categories: Culinary
"We had an elegant tea, and I think I kept all the rules of etiquette pretty well." - Anne Shirley, Anne of Green Gables
What sounds more delightful than an invitation to "come for tea?" On Prince Edward Island, you'll find options to indulge in the tradition of afternoon tea from lovely to luxurious.
The famous and romantic Dalvay-by-the-Sea, built in 1895 as a private cottage, offers full-service high tea from the dining room or veranda each afternoon. You can choose from a fine selection of Lady Baker's Tea served with your three-tiered tray of biscuits, tea sandwiches and sweets. You may recognize this historic site as the "White Sands Hotel" from the Road to Avonlea television series. The Duke and Duchess of Cambridge also visited here during their royal honeymoon tour in 2011.
The Blue Winds Tea Room serves afternoon tea complete with scones and clotted cream. Be sure to visit with friends so that you can share a serving of their signature dessert - lemon meringue bread crumb pudding coined "New Moon Pudding" by L.M. Montgomery, author of Anne of Green Gables. You'll find her birthplace located just a short distance up the road in New London. 
Aspiring pastry chefs will love the Authentic Island Experience called Lady Bedford's Fancy Afternoon Tea, at the Tyne Valley Tea Room. One visitor described the presentation as "so artful that I felt like a judge on 'The Great Canadian Baking Show'." While in the area, visit the Bideford Parsonage Museum to step back in time and explore the historical residence of L.M. Montgomery. If you are visiting in July, take note of the date of the annual strawberry social, complete with rhubarb cordial and tea.
As a treat to yourself and gathered friends, take time to pause for afternoon tea – it's the quintessential Anne experience. You'll have a fantastic time.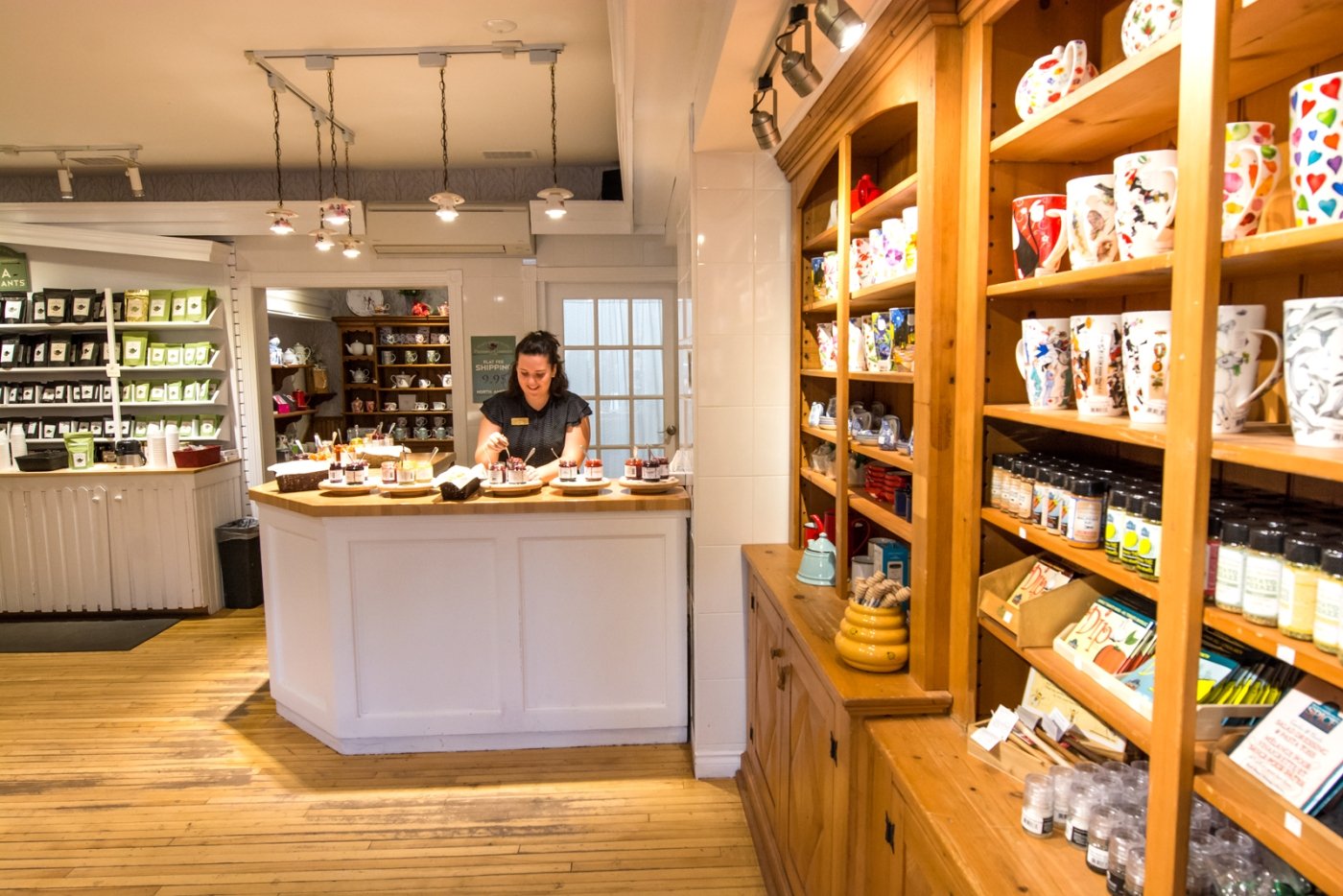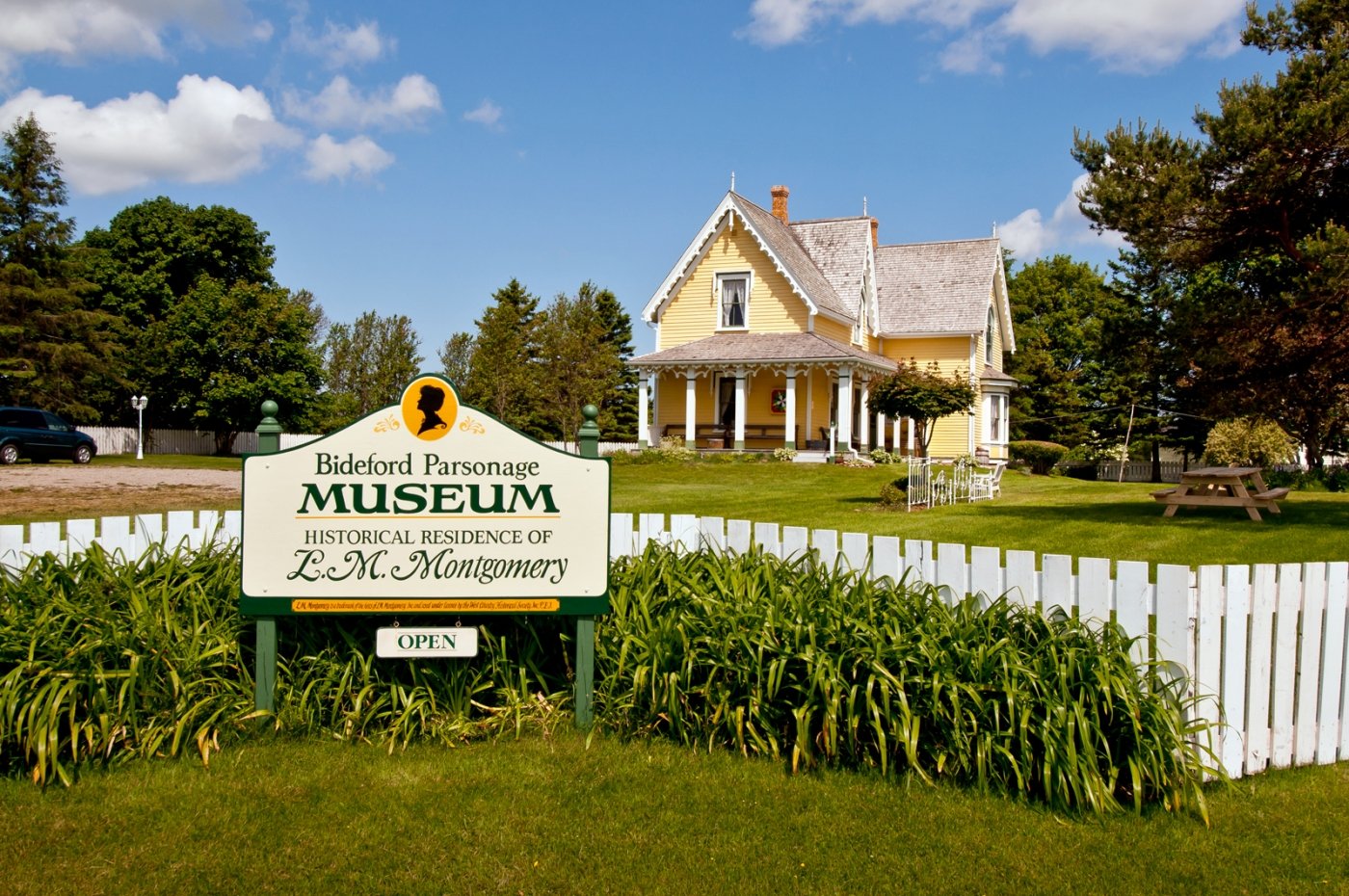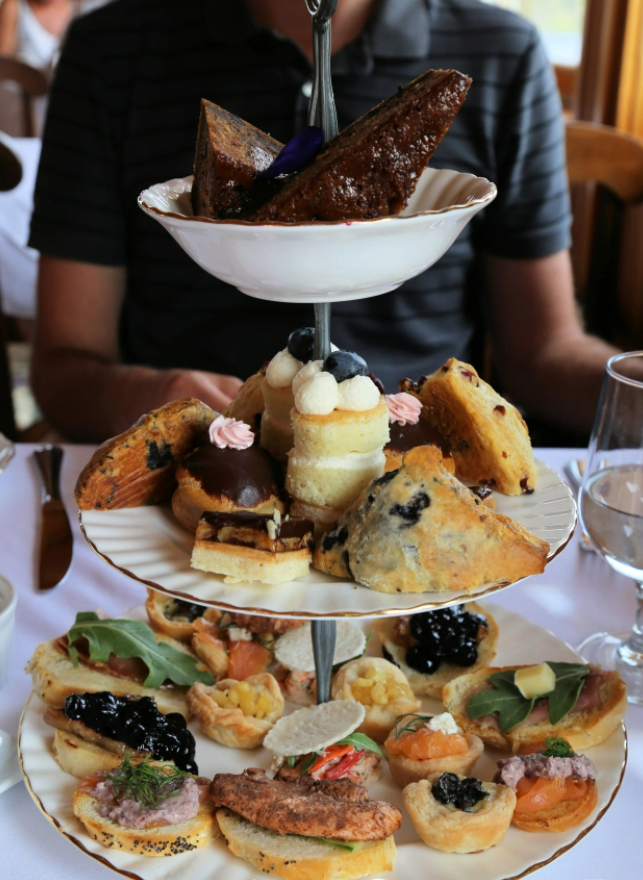 The Island is also a perfect place to find a selection of fine teas and accouterments to host your own Island-inspired tea party when you return home. 
Teatime Shopping Guide in Prince Edward Island
Published June 29, 2023
Discover the South Side of Points East Coastal Drive
The southern side of Points East Coastal Drive is distinctly beautiful and peaceful in summer with crops blooming in the fields, countless white or red sand beaches, perfect pairings for dining and finely crafted take-home products galore. Discover the hidden gems of the area.
Published May 30, 2023
Farm Experiences of Prince Edward Island
Farming communities are considered by many to be the backbone of the Island's rural culture. There's no better way to appreciate Canada's Food Island than by meeting the farmers and producers who want to share their passion for food and animals. The options are many during a visit to Prince Edward Island.