Cape Bear Lighthouse and Marconi Station
Dates of Operation: July 1 - September 15, 2023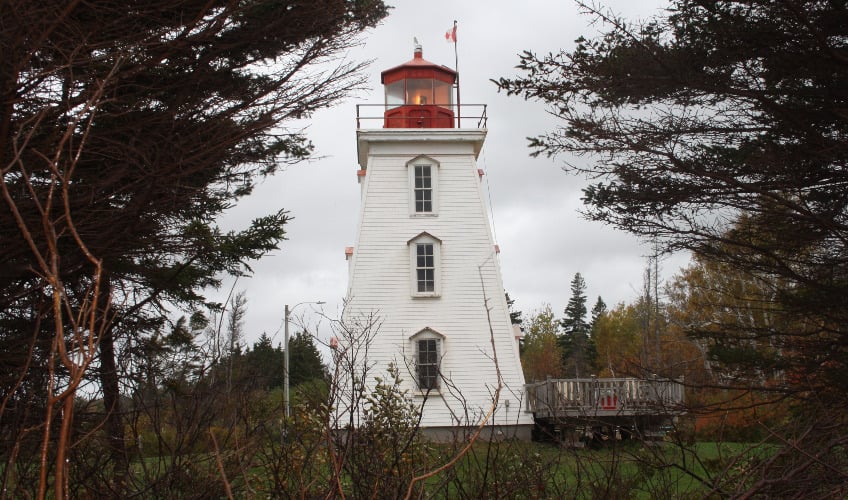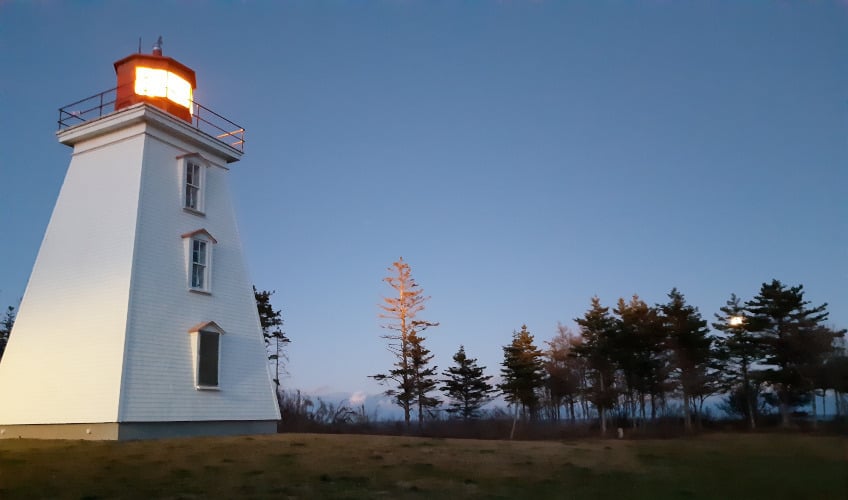 About this Property
Established in 1881, this iconic lighthouse sits in Eastern PEI 25 kilometers from the Wood Islands Ferry. This square, three storey structure with gabled windows has been moved twice, in 1946 and 2015, due to concerns from
erosion. Guests are invited to embark on a tour which includes climbing the lighthouse to observe the panoramic vista of small beaches, cliffs and marine life. Learn about Cape Bear's unique connection to the Titanic and view
displays depicting the past life of the Cape Bear area. Visit the gift shop and enjoy a picnic lunch on site.
Amenities & Accreditations