Christmas in the Crick
Published December 1, 2023 | For Destination Canada by VL Weeks

On the north shore of Prince Edward Island lies a small fishing village with a big reputation for warmly welcoming thousands of visitors and summer residents each year. North Rustico is known internationally for its world-famous lobster supper, Fisherman's Wharf, and Canada Day celebration complete with a fishing boat parade and one of the largest fireworks displays in Atlantic Canada. Locally, the area is called "the Crick" and well-loved for its salty characters, talented musicians, and year-round hospitality.
Case in point, on a quiet one-way street, one tiny house has drawn visitors for more than 30 years to see its annual Christmas light display with more than 20,000 bulbs. Starting in late November, James and Audrey Gallant's home is a popular off-season attraction luring Islanders from tip to tip and even organized bus tours. It is so popular that the main sign at the entrance to the community proudly displays "the home of Mr. Christmas, James Gallant."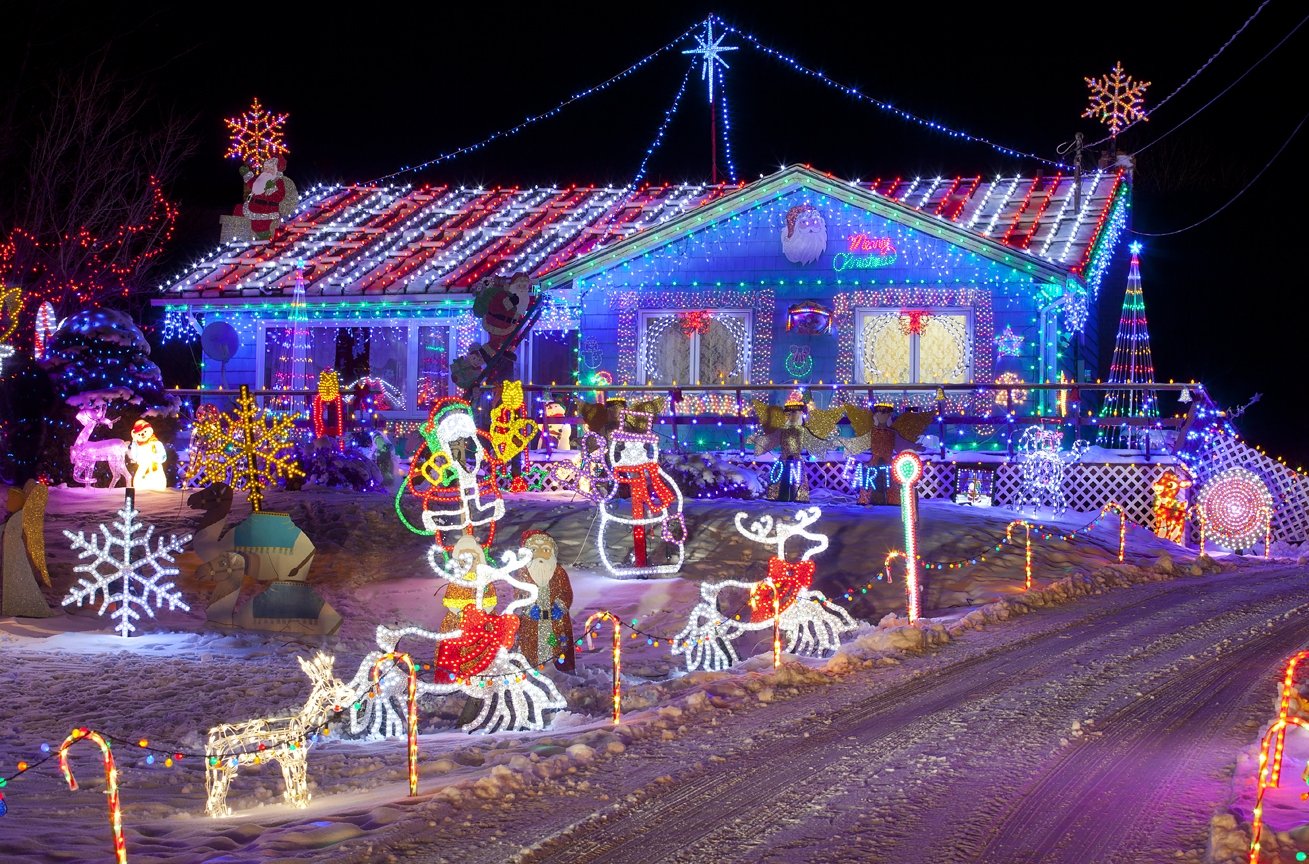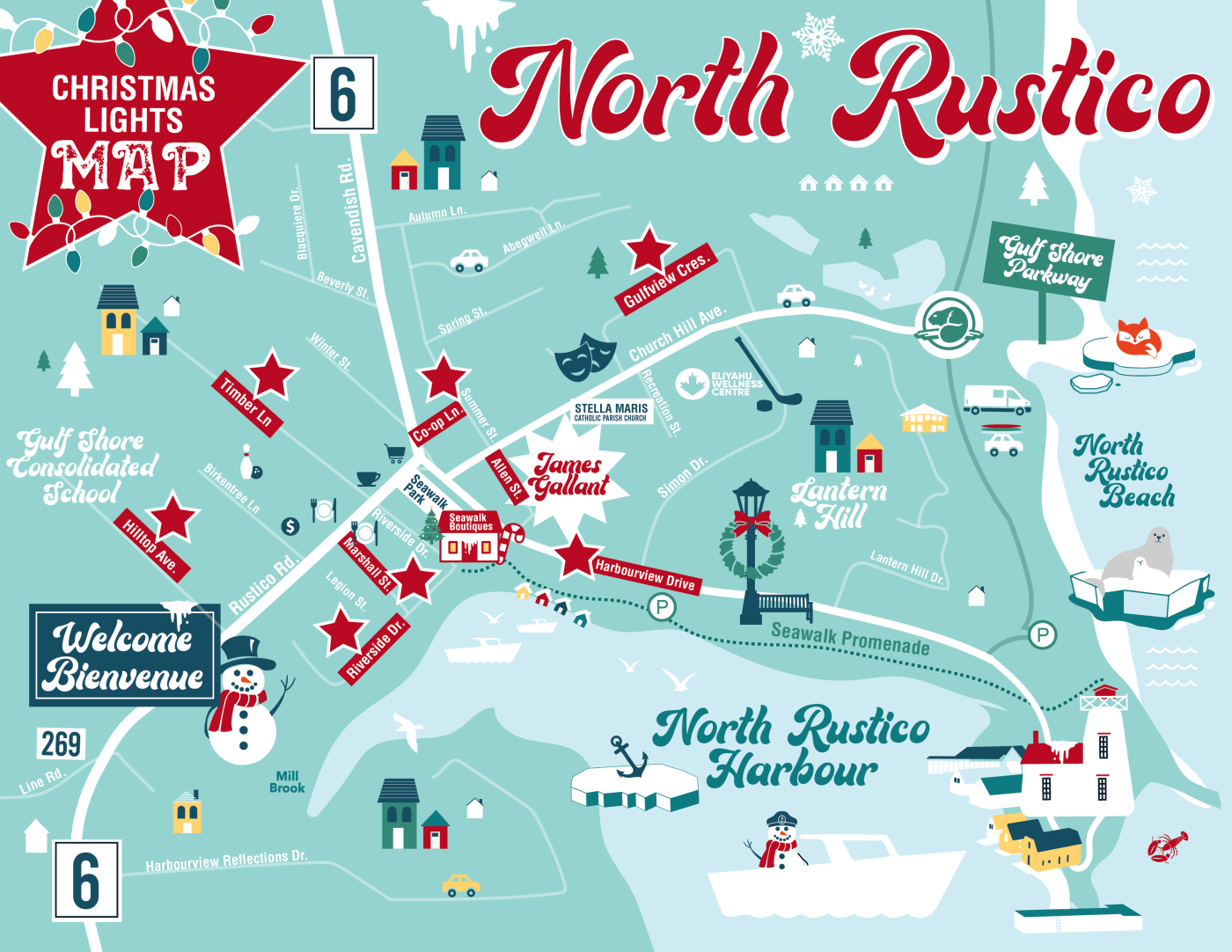 Over the past decade, other villagers have also gotten into the Christmas spirit with festive outdoor decorations and friendly competition. The little houses resemble gingerbread creations with every window, rooftop, and fence line adorned with multi-coloured lights, inflatable Santas, toy soldiers, elves, and candy canes. Even some of the fishing boats, stored on dry land for winter, glow with twinkling lights. 
Across from the volunteer fire station on Riverside Drive, another yard is adorned with the artistic talent of its homeowner. Shane McKenna can turn just about any discarded piece of wood into a masterpiece. He's carved Santas from old hydro poles and created a near-life-size horse and rider that appear to be in motion, from driftwood found along the shore.
 During the bleak, lonely days of March and April 2020 when villagers were in lockdown, McKenna was inspired to carve an angel. His angel looks celestial with her hand-carved feather wings, yet her face is humanly familiar to most Prince Edward Island residents – she's a likeness of Dr. Heather Morrison, the province's chief public health officer. 
Again this year, North Rustico will be lit with one of the best and brightest Christmas displays in the province. It's a tradition that brings joy to its residents and visitors alike.