Taste Our Story
Fairways Cottages
from
$ 796.00
per person plus taxes
Available: May 15, 2023 to Oct 16, 2023
This is the start and end dates of this package, however, it does not necessarily indicate availability inclusive of these dates.
Package based on:
Adults: 2 Children: 0
Details
It's about rich colours, earthy scents, luxurious surroundings, and of course, deep flavours. This package includes a plethora of choices to various local restaurants that specialize in only the freshest local ingredients. This package is filled with locally made jams, cheese, chocolates, and a sampling of Island-made chocolate truffles. A savoury journey of Cavendish is waiting for your dinner reservation!
Includes
These items are included as part of your package price: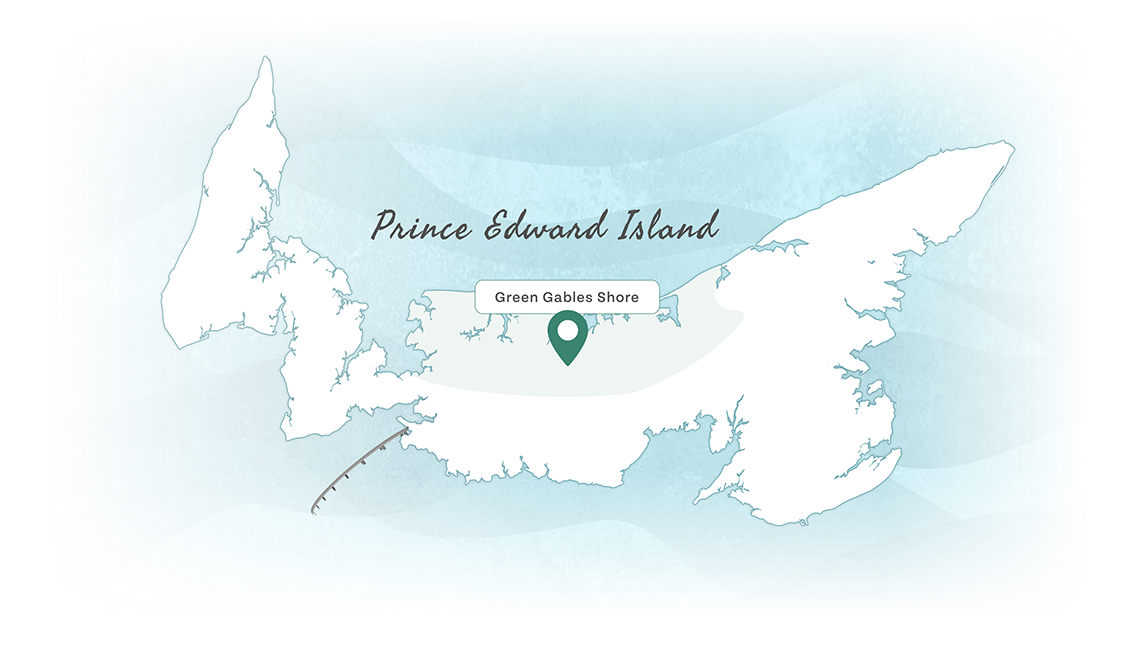 Location & Directions
Fairways Cottages
Consistently ranked in the top 2 at TripAdvisor, surrounded by L.M. Montgomery's Cavendish Home National Historic Site and across the road from the Haunted Woods entrance to Green Gables Heritage Place and walking trails. Perfect gathering place for families, "Anne" and Montgomery enthusiasts, adventure seekers, romantic couples, golf and corporate groups. Walking trail passes our entrance connecting you to 15 trail systems. Minutes from all family and adult attractions, restaurants, golf courses, beaches, shopping, hiking and biking trails, deep-sea fishing. Complimentary parking, on-site high-speed Wi-Fi, high definition cable TV, DVDs, movies, heat-pumps for the best air, heated pools, four play areas, soccer, volleyball, basketball, horseshoes, firepits, barbecues, jetted bathtubs, two-person spa tubs, and electric fireplaces.
$25 voucher for breakfast at PEI Preserve Company or Chez Yvonne's
Sample some of North America's best preserves during breakfast, over-looking the scenic River Clyde or choose to take in some of the best local hospitality around and a hearty breakfast at Chez Yvonne's!
$100 voucher for either Blue Mussel Cafe or The Mill
Welcome Wine and Anne of Green Gables Truffles
Waiting in your chalet when you check will be your choice of Red or White Wine (please let us know preference prior to arrival- default is white) and a melt in your mouth box of PEI made Anne of Green Gables Truffles.
$100 voucher for New Glasgow Lobster Suppers
All meals include homemade rolls & bread and choice of appetizers including any combination of Seafood Chowder, Tomato Basil Soup and Freshly Steamed Island Blue Mussels. Enjoy our salad sampler plate with a taste of coleslaw, PEI potato salad and garden salad drizzled with our home made balsamic vinaigrette dressing. Your choice of entrees include the well-loved lobster available in a variety of sizes, or delicious choices from the sea or for the land lover. Children's menu also available. Take pleasure in one of our homemade desserts including our famous "mile high" lemon meringue pie! Wash it all down with a cup of hot coffee or brewed tea to finish off your dining experience.
2 Glasgow Glenn wood-fired pizzas
Freshly vacuum sealed frozen pizzas to pop in your oven