Anne of Green Gables Facts
Lucy Maud Montgomery was born on the north shore of Prince Edward Island in 1874 and raised in Cavendish by her grandparents. She achieved international fame with the publication of her novel Anne of Green Gables, which is set in Prince Edward Island (PEI). When it was first published in 1908, most readers were not even aware that Canada's smallest province, PEI was a real place.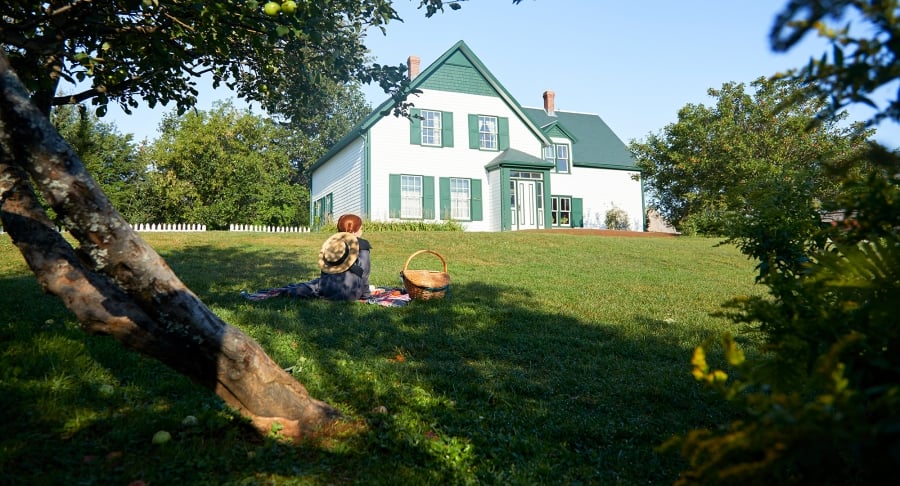 Did you know?
When first released, Anne of Green Gables was an immediate success with over 19,000 copies sold in the first five months and ten printings in its first year.
It was translated into Swedish as early as 1909 and has since been translated into more than 36 languages.
It is believed that more than 50 million copies have been sold worldwide.
Anne of Green Gables™ is a registered trademark that is owned jointly by the Province of Prince Edward Island and the heirs of L.M. Montgomery. Producers of Anne-related products that operate outside of PEI pay a royalty to the family while Anne items by local producers are royalty-free.
First staged at the Confederation Centre of the Arts in Charlottetown in 1965 as part of the inaugural Charlottetown Festival, Anne of Green Gables - The Musical™ now holds a Guinness World Record as the longest running annual musical.
About 3.3-million people worldwide have seen the musical in Charlottetown and other Canadian cities, as well as New York, London (England) and Japan. In Charlottetown alone, over 2.1-million people have seen the show (from 1965 to 2015).
Since 1965, 17 Canadian actors have performed the lead role of Anne Shirley.
Anne of Green Gables-The Musical™ was written and composed by Don Harron and Norman Campbell respectively, with lyrics by Elaine Campbell and Mavor Moore. Learn more about Anne of Green Gables-The Musical™
On Canada Day 1999, L.M. Montgomery was nominated as one of the top 20 Canadian heroes of the 20th century by English and French online survey respondents (Source: The Dominion Institute and the Council for Canadian Unity).
Anne of Green Gables, along with other works by Montgomery, has been adapted for stage plays, radio dramas, musicals, movies, an interactive CD-ROM and television miniseries.
CBC's Road to Avonlea (based on Montgomery's stories) held the record as the most-watched Canadian TV series averaging 1.97 million viewers in the 1989-90 season (surpassed by Canadian Idol in 2003).
Over 125,000 people visit Green Gables Heritage Place at L.M. Montgomery's Cavendish National Historic Site each year.
In 1912, Anne of Green Gables was translated into Polish. A black market edition was published in Warsaw with the author named as "Anne Montgomery". During the Second World War, a resistance group issued the book to remind its members what they were fighting for. It remains a beloved symbol of individualism. In the 1980s, the Blue Castle was produced as a sold-out musical in Cracow. Today, there is a L.M. Montgomery School in Warsaw.
The L.M. Montgomery Institute at UPEI hosts a biennial conference dedicated to researching the life and works of L.M. Montgomery. Academics and admirers come from across North America, the United Kingdom, Sweden, China, Japan and Australia. Montgomery scholarship by scholars from around the world.
The Right Honourable Adrienne Clarkson was Canadian patron of the L.M. Montgomery Institute during her time as Governor General of Canada. As an immigrant, she attributes her understanding of Canadian customs and culture to reading Montgomery's novels as a child.
In 2017, Anne was released as a CBC TV series in Canada. The series was rebranded as Anne with an E for its Netflix release. Because most of the series was filmed in Ontario, the crew crushed hundreds of red bricks into sand and carted truckloads of it around in Ontario to make the ground look like PEI roads. The hems of the women's skirts were scuffed with red dirt for authentic visual appeal. When the series was cancelled after season three, fans launched a social media campaign #RenewAnnewithanE. The hashtag has been posted over one million times after the show was cancelled.
Also in 2017, the Korean Broadcasting System (KBS) aired a one-hour program on Montgomery and Anne of Green Gables with a promotional prize of a trip to PEI for 20 winners.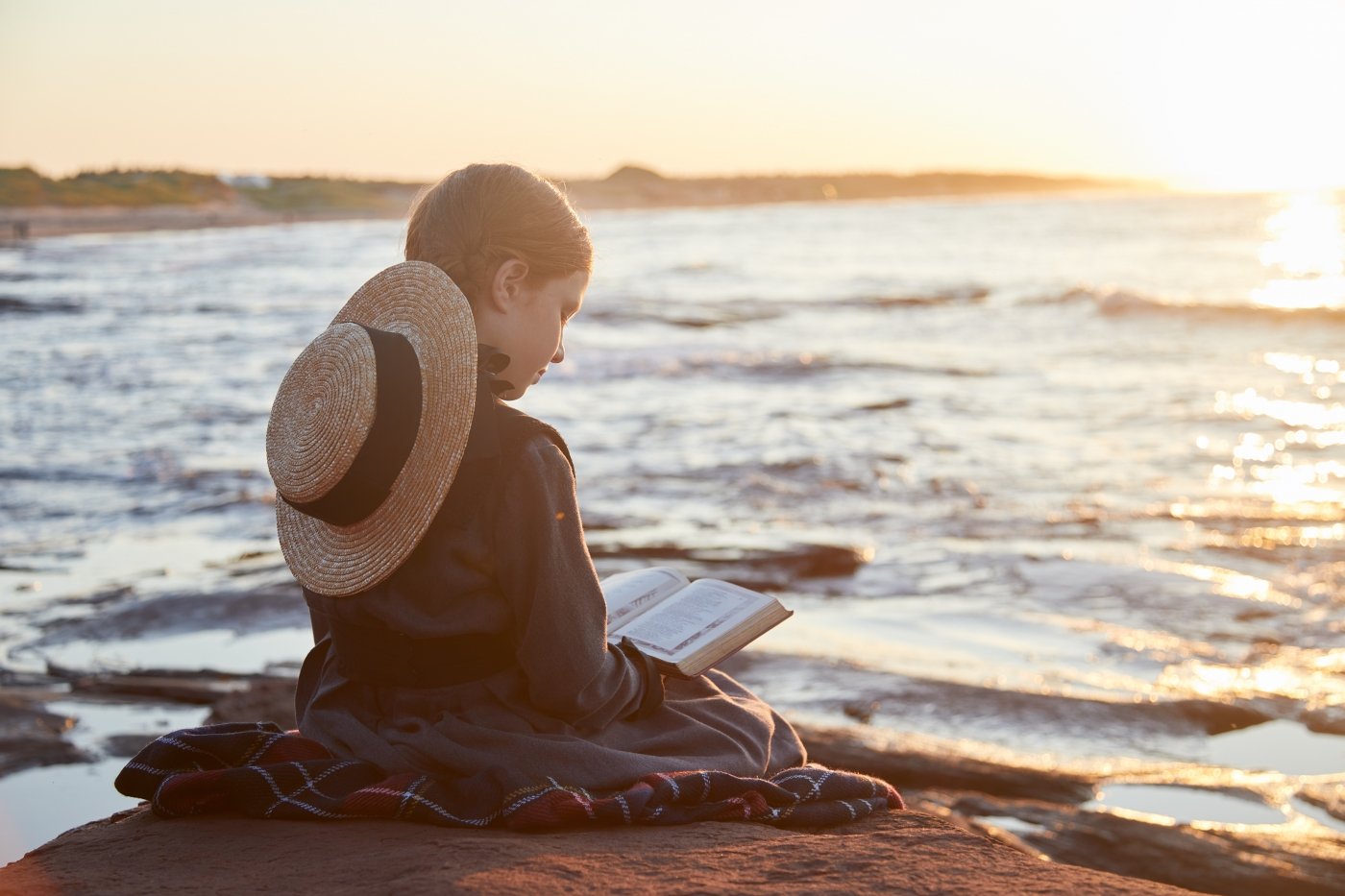 Japan's Fascination with Anne of Green Gables
Japan's fascination with Anne of Green Gables can be traced to a friendship forged in the 1930s between a Methodist missionary from New Brunswick named Loretta Shaw and Japanese translator, Hanako Muraoka. When Shaw was forced to leave Japan as World War II began in 1939, she gave Muraoka a copy of the book. Secretly, Muraoka translated the book into Japanese calling it Akage No An or "Anne of the Red Hair." After the war ended, education officials were searching for uplifting Western literature to introduce to the school curriculum. The beloved novel was approved in 1952 and has remained required reading since.
Anne has remained a part of Japanese culture, with her exotic red hair and comic outspokenness. Today, Japan is home to an Anne Academy, national "fanne" clubs as well as a nursing school nicknamed "The Green Gables School of Nursing" - a sister school to the School of Nursing of the University of Prince Edward Island (UPEI). Dozens of glossy magazines fill entire issues with photographs of PEI scenery, crafts and the sites devoted to Montgomery and her works.
Each year, thousands of Japanese visitors come to PEI. When the house at Green Gables was damaged by fire in May 1997, Japanese fans sent money for its restoration and repair.
In 2007, readers of the Japanese Nikkei Woman Magazine ranked Anne of Green Gables as their most favourite book.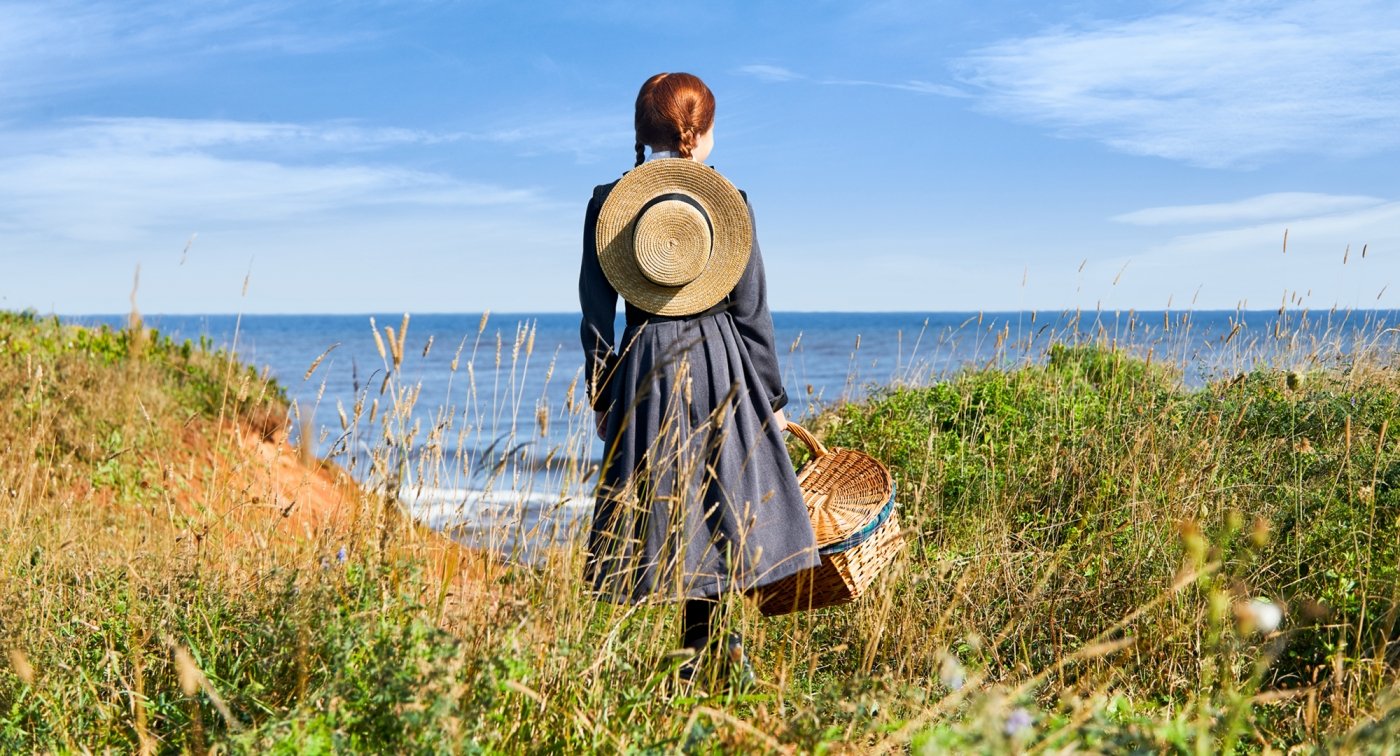 Islandness - What is it?
It's that special something that you feel when you're on Prince Edward Island. Is it the salt in the air, the red cliffs that line our sandy beaches, the cuisine or the people who welcome you into their hearts and into their lives? It's all this and more.