PEI's favourite author
Lucy Maud Montgomery was born in Clifton (now New London) on the north shore of Prince Edward Island on November 30, 1874. Her parents were Hugh John Montgomery and Clara Woolner Macneill. Because her mother died when she was an infant, she was raised by her maternal grandparents in Cavendish.
In 1905, she wrote her first novel which was rejected by several publishers. In frustration, she put the manuscript away in a hat box for a time, only later to re-read it with the determination to try one more time. She sent it by mail to L.C. Page & Company of Boston who published Anne of Green Gables in June 1908. An immediate best-seller, the story of Anne spanned a series of eight novels.
Montgomery penned many short pieces of fiction, poems and essays as well as 20 other novels including best-sellers including Emily of New Moon, Jane of Lantern Hill, Pat of Silver Bush and the Story Girl - all of which are set in Prince Edward Island. She was also dedicated to journal writing. There, she expressed facts and thoughts about community, family illness and death, the horrors of war and her own pain. Her melancholy chronicles were contrasted with expressions of love for life, nature, beauty and friendships.
"You never know what peace is until you walk on the shores or in the fields or along the winding red roads of Prince Edward Island in a summer twilight when the dew is falling and the old stars are peeping out and the sea keeps its mighty tryst with the little land it loves." – Lucy Maud Montgomery
Montgomery's writing has had an incredible impact on Canada's smallest province because she completely captures the charm and serenity that makes this Island such a special place to visitors year after year.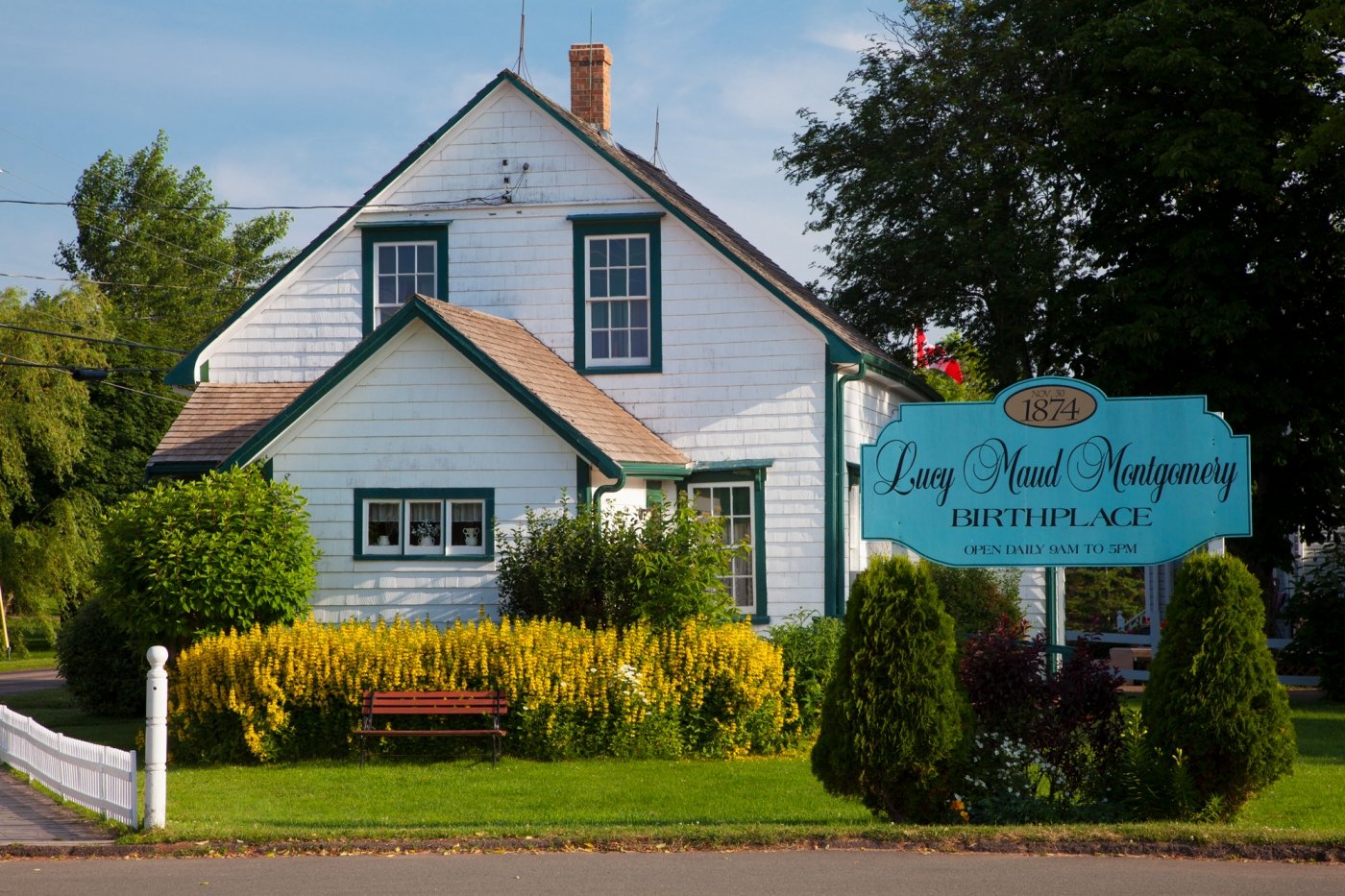 Did you know?
L.M. Montgomery played the organ at the church in Cavendish next to her grandparent's homestead.
She attended Prince of Wales College in Charlottetown to obtain a teacher's licence and subsequently studied literature at Dalhousie University in Halifax, Nova Scotia.
She married Ewan MacDonald, a Presbyterian minister, and subsequently moved to Ontario.
Together, they had three sons; Chester (1912-1963), Hugh (stillborn in 1914) andStuart (1915-1982).
The Leaskdale Manse, where she lived in Ontario, and the area surrounding Green Gables and her Cavendish home in PEI are both National Historic Sites.
L.M. Montgomery died on April 24, 1942 at her home in Toronto. She is buried at the Cavendish Community Cemetery in Cavendish, PEI.