Prince Edward Island National Park
Location: Green Gables Shore
Park Type: Campground
Supervised Beach: Yes
Discover extensive walking trails, boardwalks and a paved multi-use trail for cycling. Meander across floating boardwalks and along field edges and hedgerows, through varied coastal terrain, from saltwater marsh to Acadian forest. Marvel at the spectacular vistas and varied species of birds and wildlife.
The National Park is renowned for its beaches. The beautiful dunes are protected areas that are critical to ecosystem health. Dune grass, that holds dunes in place, is sensitive to trampling; only walk in designated areas. Beaches are also nesting areas for the endangered Piping Plover; pets are not permitted in summer.
An entrance fee applies at PEI National Park locations.
Camping at Prince Edward Island National Park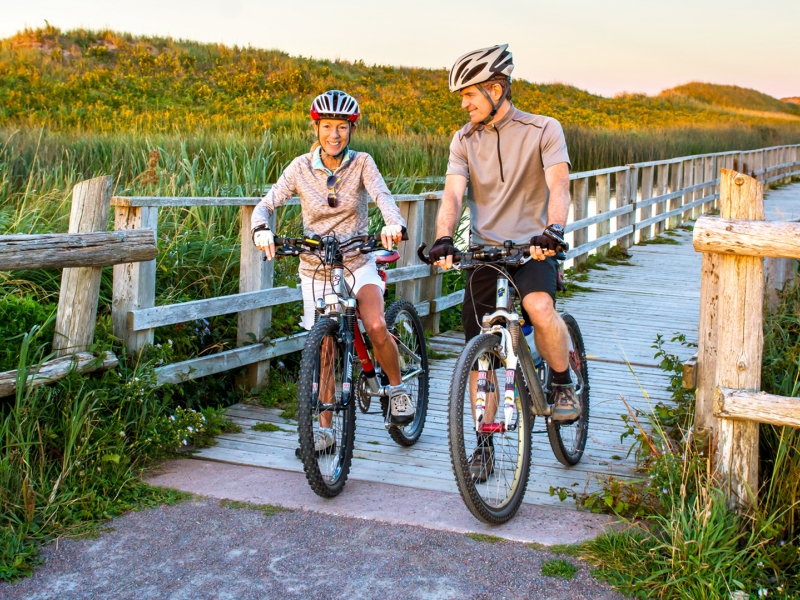 Cavendish Campground
This fully-serviced 200+ site campground is just steps from an exclusive supervised beach and close to the spectacular Homestead Trail. Options range from unserviced to three-ways sites with 50-amp power to Parks Canada oTENTiks. Accessible amenities.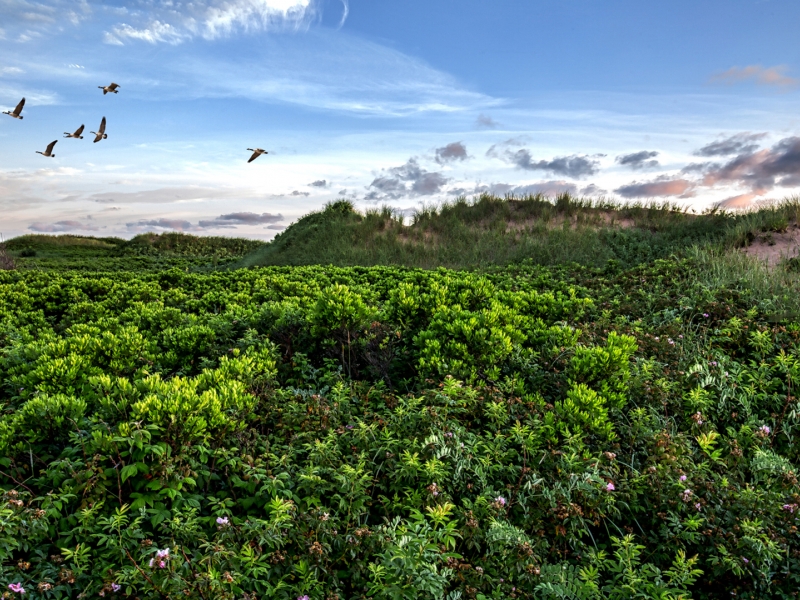 Stanhope Campground
This fully-serviced 100+ site campground is located along the Gulf Shore Way, a 10 km seaside trail for cycling, walking or inline skating. Also closeby is Covehead Harbour and Stanhope Beach with lifeguard supervision. Camping options range from unserviced to three-ways sites and Parks Canada oTENTiks. Accessible amenities.
National Historic Sites
Each of the five national historic sites in Prince Edward Island has a distinct story to tell about evolving Canadian identity. Find activities and learning experiences that stretch the imagination, tug at the heartstrings and touch the soul.