We are staying in Victoria and would like to take in some music at a local pub/music venue. Also looking for eateries that feature local cuisine. BTW, one of our party members does not like sea food. Any thoughts?
Answer by: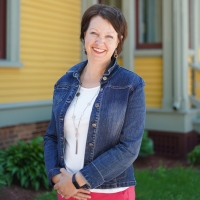 Good afternoon John,
You'll be staying in a great central location with Victoria-by-the-Sea located along the Red Sands Shore of our Central Coastal Region. Yes, most of the restaurants in the village are known for their seafood but you'll find other tasty options – PEI Beef is always a great alternative. A relatively new restaurant, Casa Mia By the Sea, has a good selection of pasta and mains. 

The Handpie Company in nearby Albany is another great spot for local cuisine when on the go. I totally concur with this of a handpie posted on their website – "handheld, portable, savoury (or sweet) pies made in Albany by trained chefs using local ingredients. The perfect comfort food to fuel your epic adventures." Pre-order and pick up as many frozen pies as you may need for your entire vacation or some hot ones for a picnic dinner. 

I would highly recommend a trip to Lone Oak Brewing Co in Borden-Carleton for both music and cuisine. The onsite restaurant is called the Abby; a nod to the old ferry that ran the straight before the Confederation Bridge was built. Check out their online event listings as the schedule changes from week to week and from season to season.
Beyond great community theatre, the Victoria Playhouse offers a Monday Night Concert Series. Watch their website in spring for the 2022 lineup.

Of course, there are ongoing community ceilidhs and music events happening most nights of the week in summer. Here are two great sources for local entertainment and events as you get closer to your arrival date:
Upon your arrival, visit one of our visitor information centres where staff will gladly give you all the details on what's happening in the area while you are vacationing here.
Have a fabulous time! 
Regards,
Verna Lynne
Daniel Davies
Raleigh, North Carolina
Asked: Planning a bicycle tour in August for 10 days with five days in west & east and riding 50-65 km per day . Pls recommend town/villages as base locations, weekly rentals and circular itineraries.
Bob McDoogle
Toronto, Ontario
Asked: How do I keep my 3 and 6 year olds happy and entertained in PEI?
Theresa Nickel
Cold Lake, Alberta
Asked: We would like to go on a shorter bike ride on confederation trail but have no idea where to start or where to rent bikes?