Prince Edward Island's scenery makes the perfect backdrop for proposals, weddings, and romantic getaways. Check out this sample itinerary to help you plan your Island vacation with the one you love.
Wake up with breakfast in bed or experience some local flavour by visiting one of the various cafes throughout the region.
A visit to North Cape is a must. Located at the very tip of this region, are wind turbines of all shapes and sizes. Explore the trails that take you up-close to the giant windmills, learn about renewable energy at the interpretive centre, and have dinner with a view at the Wind & Reef Restaurant.
Wrap up your evening after dinner with a local musical production, a walk along the Summerside harbourfront or an exciting evening watching harness racing and testing your luck at the slot machines.
Relax in your private cottage of choice along the Green Gables Shore. Many of these properties have fireplaces, whirlpool tubs and close access to moonlight walks along the beach.
Take in deep-sea fishing, award winning golf courses, as well as a wide-variety of attractions and gift shops.
Rent bikes and embark on a seaside ride or explore the North Shore by kayak as the sun begins to set.
Unwind with a delicious meal and a glass of wine at any of the various restaurants that overlook the beautiful North Shore coastline and rolling dunes.
With so much to see and do in Green Gables Shore you may just decide to stay for a few extra days!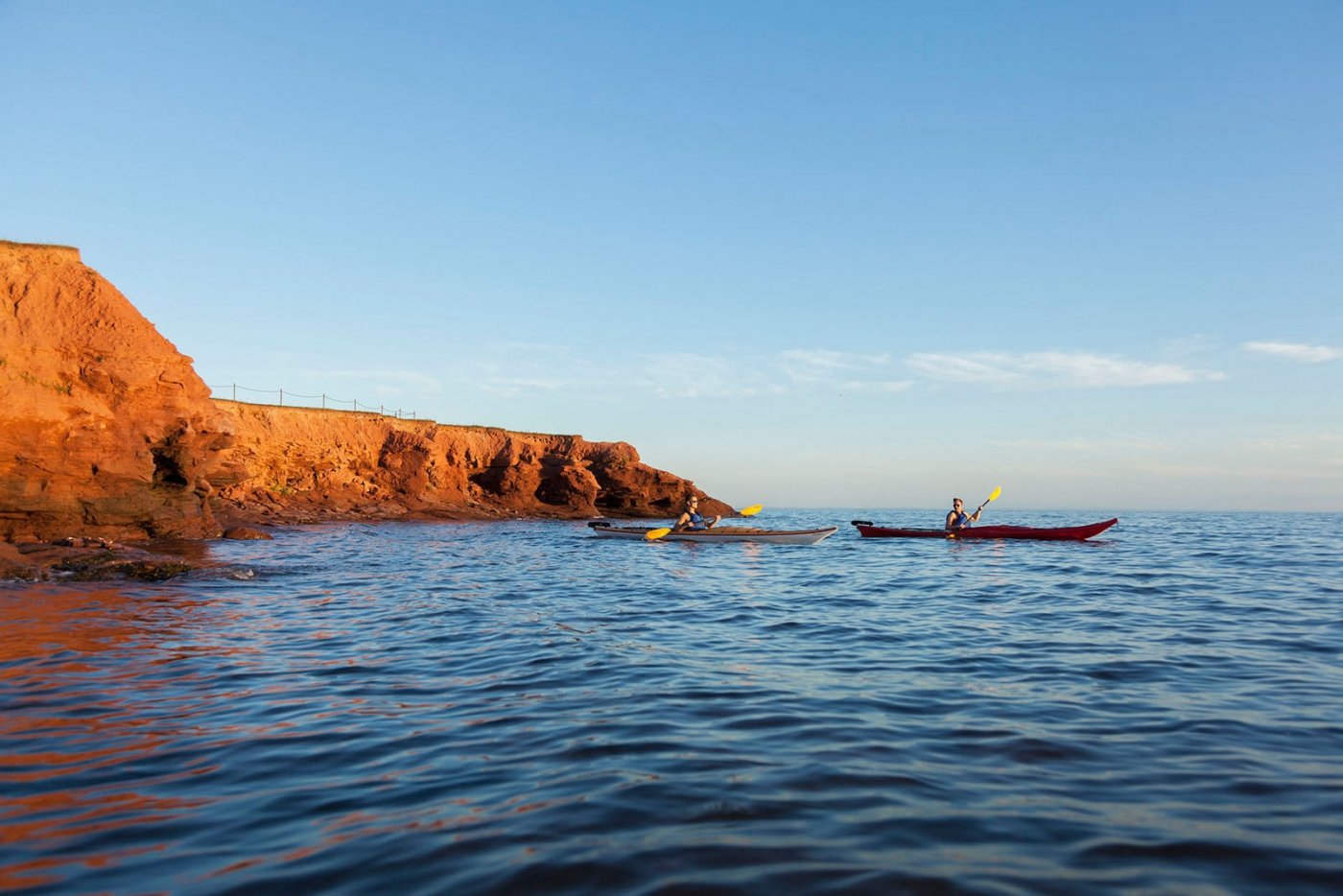 Start your day off by exploring the beautiful quaint town of Victoria by-the-Sea. Visit lighthouses enriched with PEI history, indulge in Island Chocolates and afternoon tea or explore a few of the hidden culinary gems in this area.
Take a walk along the coast and see the famous red sand cliffs PEI is noted for.
Visit Skmaqn–Port-la-Joye–Fort Amherst National Historic Site and discover a fascinating story of settlement, struggle and upheaval as two European powers, first France then Great Britain, sought control of this strategic harbour. Experience tranquility as you stand atop the earthwork remains of Fort Amherst surrounded by magnificent views of Charlottetown Harbour. Victoria Row Charlottetown
Check in to a honeymoon suite at any hotel throughout the downtown core of Charlottetown, or scale back to a more intimate experience at one of the various inns or bed and breakfast properties. History is rich as each property throughout Charlottetown tells a tale.
Book a table for two at any of the amazing restaurants downtown, most of which have award winning chefs and specialize in local farm fresh produce.
Wind down with a stroll along the waterfront and then head to Victoria Row where, during the summer months, you can find a seat on an outdoor patio and enjoy live music and a nightcap before heading back to your accommodations.
You'll have plenty of reasons to get up early when you stay "down east," starting with a delicious country breakfast on your cottage deck while the sun rises over the ocean.
A visit to Basin Head, where the sands sing and the views are unforgettable, is a must for your romantic getaway.
There is lots to do in the Points East Coastal Drive. In fact this region boasts: 13 golf courses; 34 beaches; 6 lighthouses; 34 history and cultural attractions; 24 harbours; more than 100 restaurants; 230 fixed-roof accommodations and campgrounds; 12 provincial parks; 6 Scenic Heritage Roads; and a national park.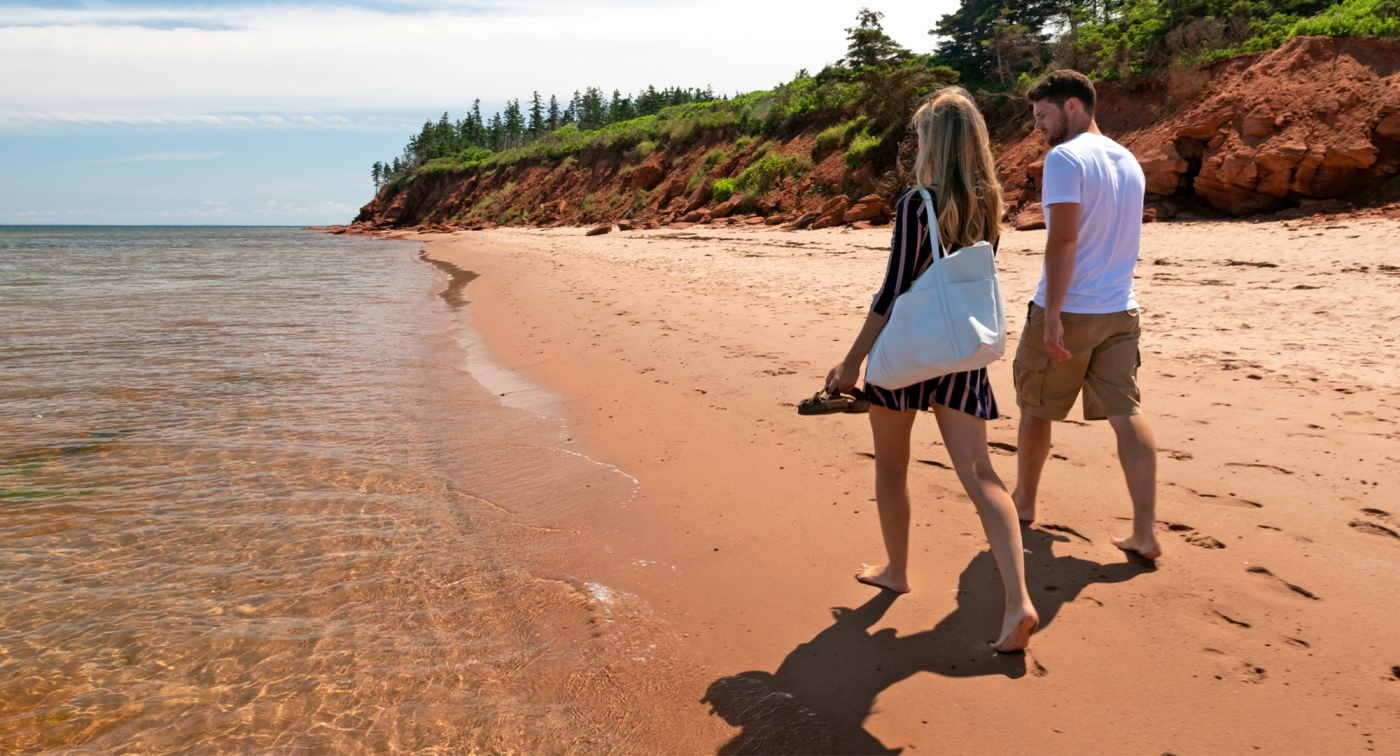 More Itineraries You Might Enjoy