Anne of Green Gables Itinerary
Immerse yourself in the land of Anne of Green Gables and discover where the magic of Lucy Maud Montgomery's inspiration came alive. Discover the best of Anne of Green Gables with a few of these insider tips:
Cavendish
Imagine yourself in Marilla's kitchen as you walk through Green Gables Heritage Place located in the Prince Edward Island National Park. Take a walk down Lovers Lane and The Haunted Woods. You'll want to take home a keepsake from the onsite gift shop as well. Take a guided tour of the site of Lucy Maud Montgomery's Cavendish Home.
Adjacent to the homestead is the Cavendish United Church where L.M. Montgomery worshipped. The church was built by the Presbyterian congregation in 1901. The organ that she played from 1903-1911 remains on display. Her funeral service was held here in 1942.
The Cavendish Cemetery is the site of Montgomery's final resting place. This railed gravesite can be easily spotted with its beautiful flower bed and headstone that reads MacDonald.
Plan for a picnic lunch at nearby Montgomery Park. The park is adorned with playground equipment, interpretive panels and a bronze sculpture of L.M. Montgomery and her cat entitled "A Glimpse of Beauty."
Before leaving Cavendish, plan a visit to the Anne of Green Gables Store in Avonlea Village for a great selection of Anne gifts and books. You can even have your copy signed by L.M. Montgomery relative and store proprietor George Campbell.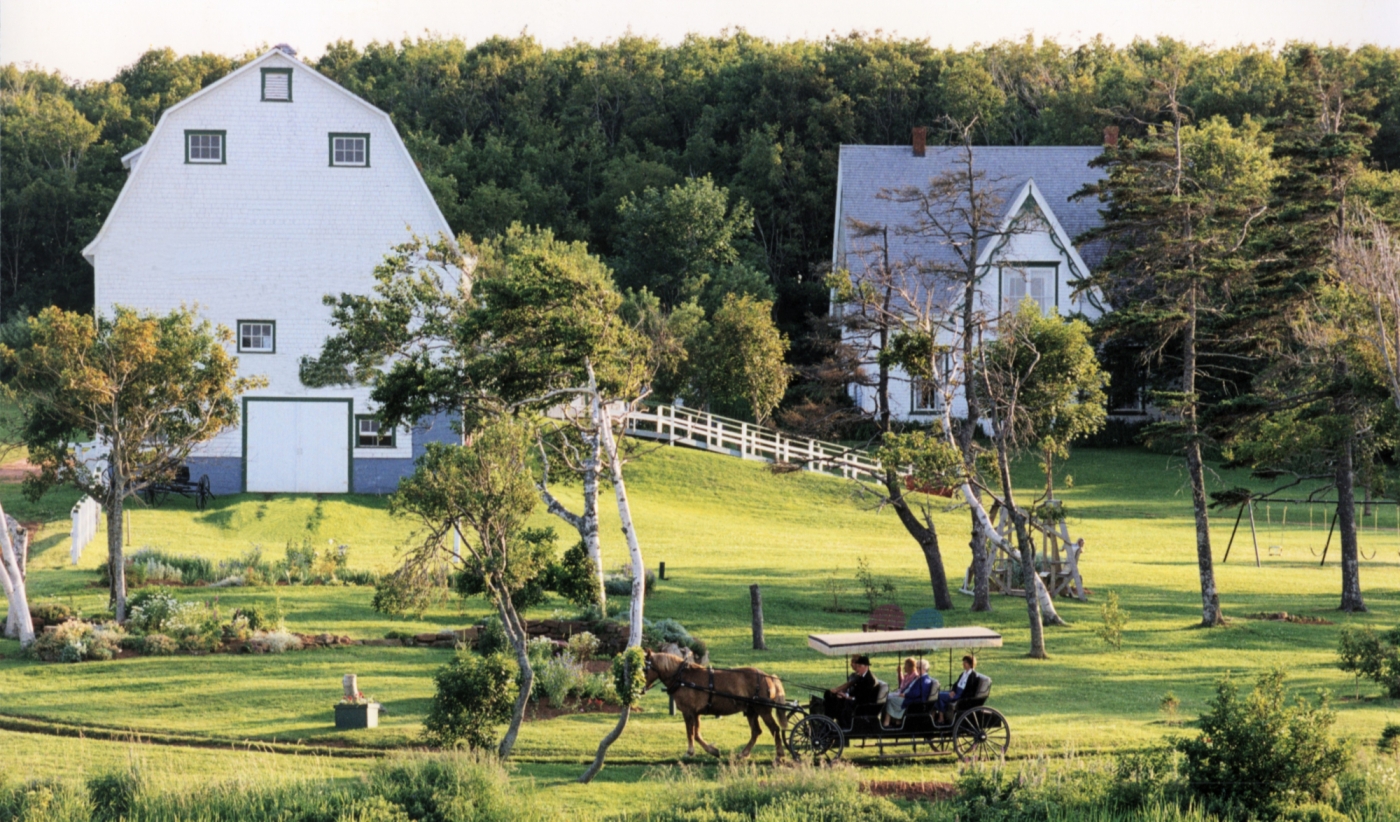 New London
Discover where it all began at Lucy Maud Montgomery's Birthplace.
Park Corner
Visit Anne of Green Gables Museum at the beautiful Campbell Homestead described by Montgomery as Silver Bush. Here, don't miss Matthew's Carriage Ride around the property and past the Lake of Shining Waters.
L.M. Montgomery's paternal grandfather, Senator Montgomery and his family lived close by at Ingleside. Today, the house serves as Montgomery Inn at Ingleside.*
Lower Bedeque
Visit the country school where Lucy Maud Montgomery taught from 1897-98. Here, you will learn about the little-known story of her Loyalist ancestry and family connection to Bedeque.
Borden-Carleton
Head to Shop and Play in Gateway Village where all of you can dress up as Anne of Green Gables and friends. Your trip would not be complete without a scoop of Canada's best ice cream at Cow's - as Anne said, "there is nothing more delectable than ice cream!"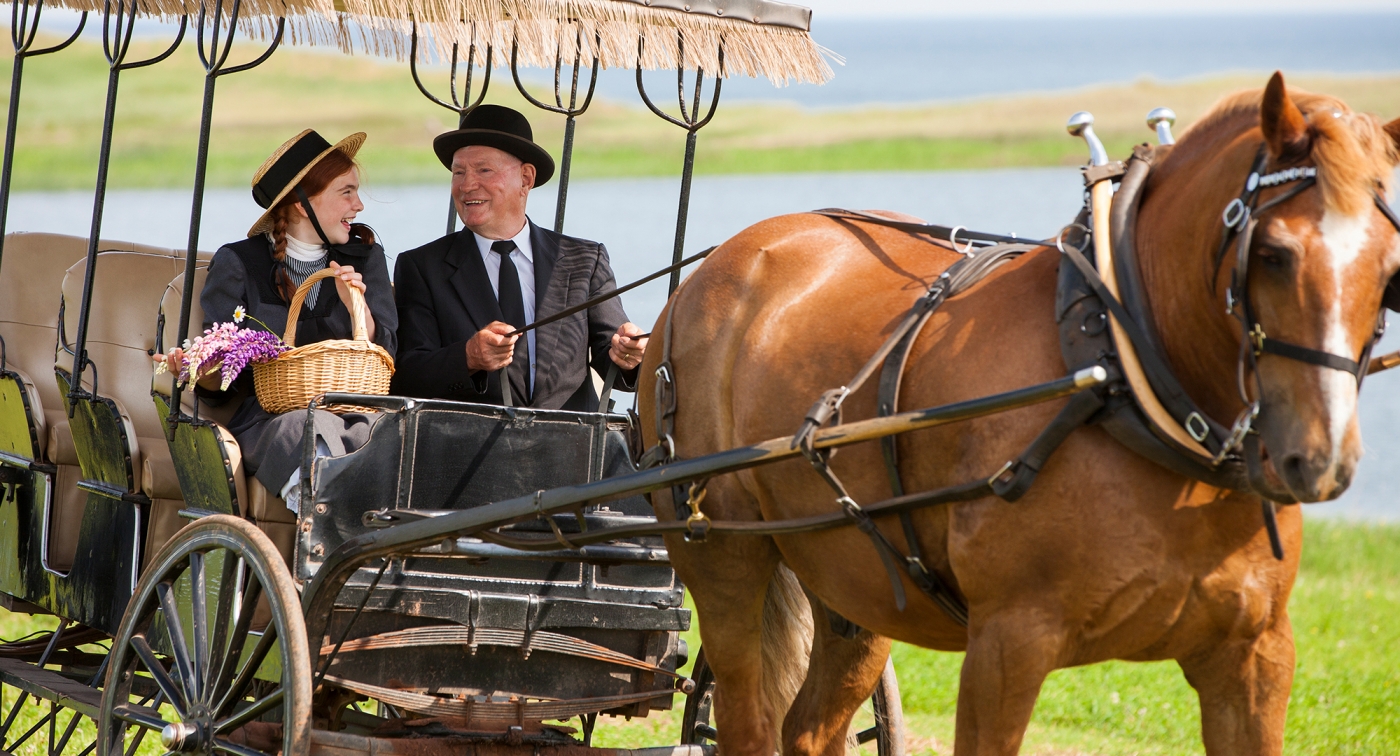 Charlottetown
Visit the Anne of Green Gables Store and Anne of Green Gables Chocolates for the perfect Anne souvenirs. Also a must-try is a cold and refreshing Raspberry Cordial; Anne's favourite bright red drink.
Plan for at least two nights of mainstage theatre with Anne and Gilbert, The Musical and Anne of Green Gables - The Musical ™ (playing again in 2024) at the Charlottetown Festival.
Another day, you may wish to head to western PEI to visit the Bideford Parsonage Museum, where 19-year-old Lucy Maud Montgomery lived. 
For more details on all the meaningful places across the Island that inspired L.M. Montgomery, check out The Inspiring World of L.M. Montgomery - A Literary Tour.
*Note: A sign is posted when Montgomery Inn at Ingleside is hosting guests. In order to respect guests' privacy, visitors are asked to take exterior pictures of the inn and grounds only.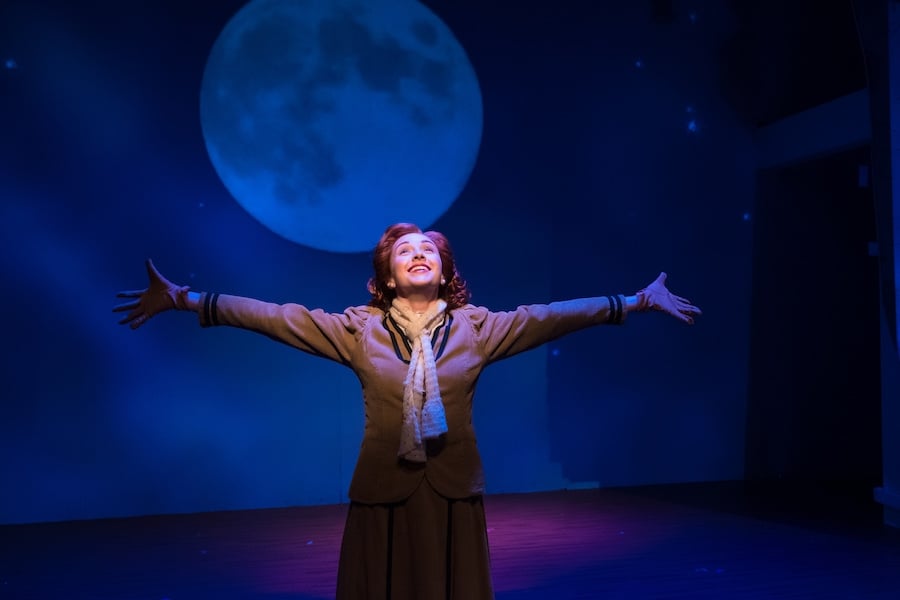 More Itineraries You Might Enjoy