Tyne Valley Route (42 KM)
Start your ride at Green Park, just a few kilometres outside the village of Tyne Valley. Along the way, you can stop at the parsonage where Lucy Maud Montgomery once lived, visit an oyster museum, and visit Lennox Island where Mi'kmaq crafts are available. The terrain between Tyne Valley and Green Park is moderately hilly. Otherwise, this route is relatively flat and an easy ride.
Tyne Valley Route (42 KM) Directions:
0.0 Start at Green Park, a few kilometres from the village of Tyne Valley, riding away from the park entrance on Green Park Road.
2.2 Turn right onto Route 12, toward Tyne Valley.
6.1 Pass the Stewart Memorial Hospital on the right and immediately begin a short downhill into the village.
6.3 Turn right, staying on Route 12, immediately after crossing a bridge over the Trout River, but first take a few moments to walk around the village. After your visit to Tyne Valley, return to the bridge follow and the trail.
6.7 Turn right onto Route 166 towards Bideford.
10.2 Hilltop Acres B&B is on the right.
10.6 Turn left, staying on Route 166, but first consider making two special stops, the Bideford Parsonage Museum and the PEI Shellfish Museum.
11.8 Turn right onto Route 12 West towards Poplar Grove.
12.0 Continue straight, passing the Ellerslie Road on the left. St. John's Anglican Church is just ahead on the right.
14.1 Turn right on Route 163 toward East Bideford and Lennox Island; Route 12 continues straight.
15.4 Turn left on Southwest Road, which is unpaved for just over a kilometre, after which paving begins. If you go straight here instead of turning left, you can detour to Lennox Island.
18.2 Continue straight toward Milligans Wharf, passing Brooks Road on the right.
18.5 Continue straight, passing Little Channel Road on the left. Ahead, the road will turn to dirt.
19.9 Turn left at a yield sign onto Route 173 towards Freeland; Milligan Wharf Road goes off to the right.
23.2 Bear left at a Yield sign.
23.5 Turn left onto Route 12 South. Stay on Route 12 all the way back to Tyne Valley and to the Green Park Road.
29.1 Continue straight on Route 12 past Route 163. (You turned here on the first part of the loop, and from here you are backtracking 2.3 kilometres on Route 12.)
31.4 Continue straight on Route 12, passing Route 166, the road on which you rode from the Bideford Parsonage Museum.
34.4 Continue straight on route 12. (you turned here in the morning.) Now backtrack through Tyne Valley to the park.
34.9 Turn left in the centre of Tyne Valley, staying on Route 12.
38.9 Turn left on Green Park Road.
41.1 Arrive at the entrance to Green Park Provincial Park - the end of the ride.
Please note that many roads do not have paved shoulders and caution should be used in these areas. Helmets are mandatory while cycling on Prince Edward Island.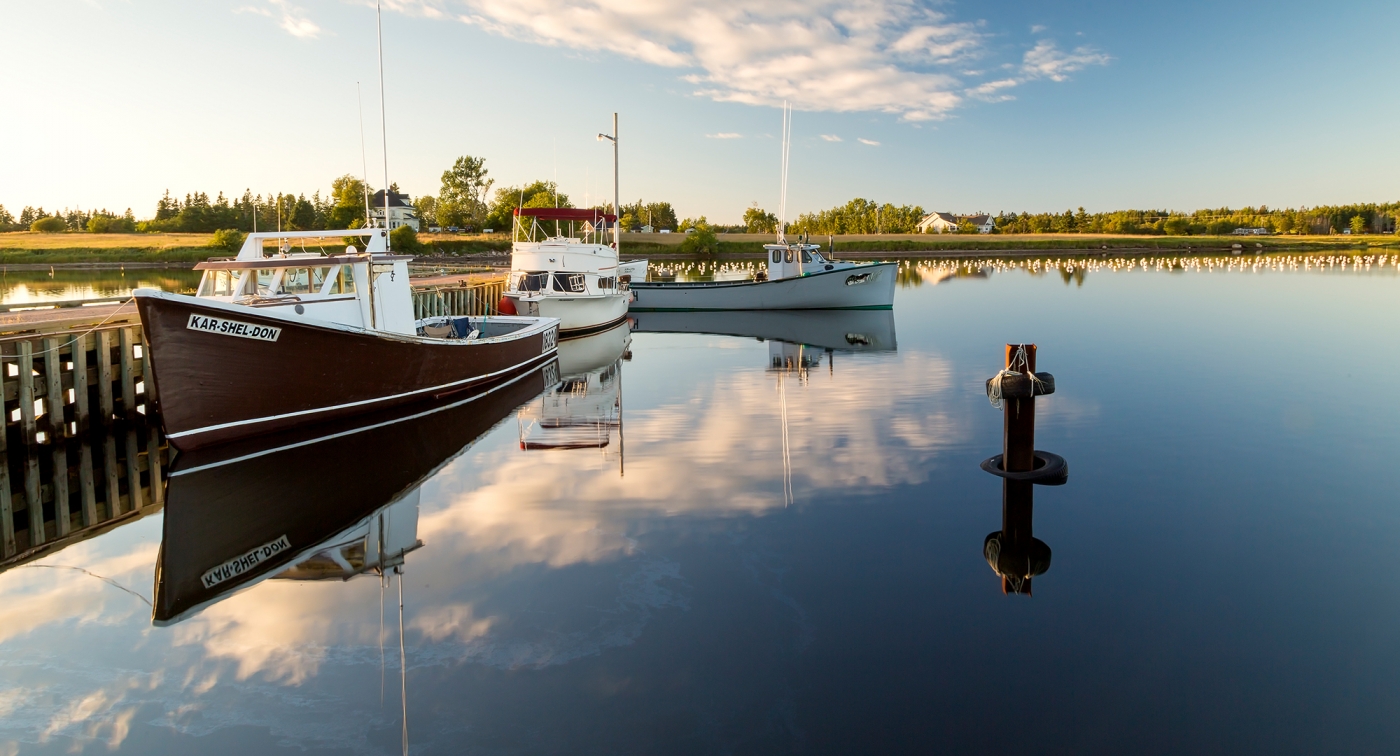 More Itineraries You Might Enjoy