This route is a delightful blend of scenery, where you'll get to experience Island countryside, sea and sky. Enjoy the charms of the Cavendish area, but with less traffic than Cavendish at peak season. Your ride begins at Cabot Beach Provincial Park and winds through Kensington and French River. The first third of the ride is fairly level and easy terrain. Between Kensington and French River, you'll experience some longer, more challenging hills, but you'll be rewarded with some of the day's most stunning view. After French River, you'll encounter a few steep hills.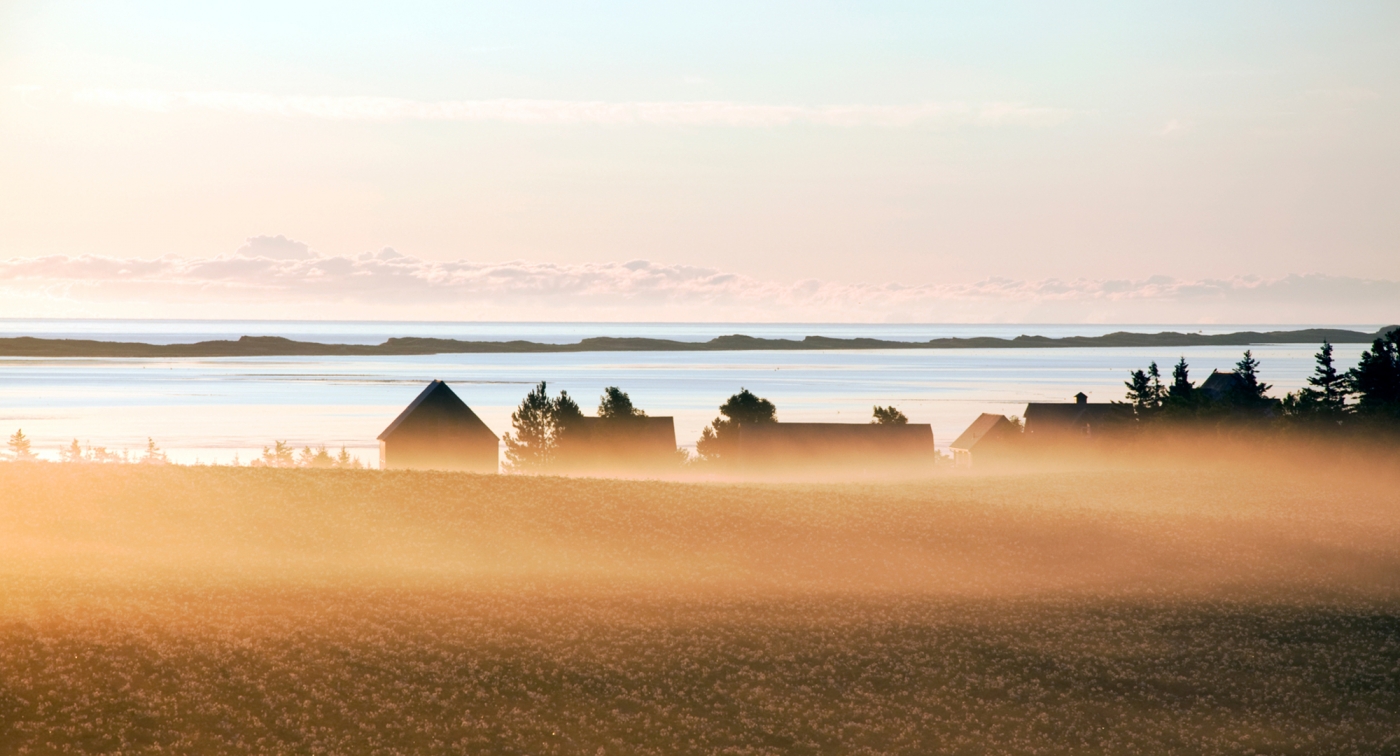 Cabot Loop Route (62KM) Directions
0.0 Start by riding out of Cabot Park.
2.3 Turn left, staying on the paved road. (Route 105, a dirt road, continues straight.)
2.7 Turn right onto Malpeque Road, following the sign to Kensington. Fields of potatoes, decorated with pink and white blossoms in mid summer, slope to the shores of Darnley Basin.
4.0 Continue straight onto Route 20 South. At this intersection, Princetown United Church of Canada is on the left and Malpeque Community Hall is on the right.
5.9 Turn right onto the Hamilton road, Route 104. Ride gently downhill toward the water for over a kilometer, after which the land is slightly rolling - just enough contour to enhance its beauty.
12.6 Turn right onto Route 106, the Clermont Road.
14.4 Cross a bridge over the Indian River and climb the moderate hill on the other side.
17.2 Watch for a sign, Welcome to New Annan. It signals a turn coming up quickly.
17.3 Turn left onto Old Station Road. The first section of this road is dirt.
18.6 Turn left onto Confederation Trail. If you reach a T intersection at Route 2, a busy road, you have missed the Confederation Trail by less than 200 meters. You could cycle into Kensington on Route 2, but the trail is quieter and safer, so backtrack. Soon Confederation Trail crosses Old Summerside Road, which doesn't appear on some newer maps. If you turn left, Old Summerside Road provides a paved alternative to the trail for the next kilometre or so, but then the road ends at a barricade where you must get back on the trail.
21.6 Stop at the Old Kensington Station. Shortly before the station, a locomotive is displayed on a short section of track. The former railway station and nearby buildings now house a Welcome Centre, Island Stone Pub, craft gallery, and more.
21.7 Turn left onto Broadway, one of Kensington's main streets.
21.9 Turn right onto Pleasant Street, immediately after St. Marks Holy Family Parish Church.
22.3 Turn left at a stop sign onto Woodleigh Drive, Route 101.
26.0 Continue straight on Route 101 through Black Horse Corner, a crossroad with routes 104 and 103. Notice the odd little statue on the right before the crossroad.
27.0 Turn right onto Route 234 East, Burlington Road, towards Long River.
29.6 The Burlington Amusement Park is on the right.
32.2 Turn right at a stop sign to stay on Route 234.
32.5 Turn left, again staying on Route 234.Soon after this turn, the road rises very gradually but then steepens for a few hundred metres.
35.3 Turn left at a stop sign and T intersection onto Route 20.Looking ahead from the stop sign, you can see the dunes of PEI National Park in the distance across New London Bay.
36.0 Turn right onto Paynter Road. This detour will take you to the shore of French River and then back to Route 20.
37.3 There is a picturesque fishing wharf below the road to the right.
38.1 Turn right at a T intersection back onto Route 20. Enjoy the view of fields rolling down to the head of French River and the village beyond.
39.4 Turn right in French River onto Route 263, the River Road; Route 20 continues straight. Soon after the turn there is another wharf on the right. Climb a 400m hill from the wharf area.
40.8 Turn right at a T onto Cape Road, and ride down a moderate hill to a lighthouse and a good beach.
42.3 Cape Road ends at an informal parking area, soon after the paving gives way to clay and sand. From here it is a short walk to the beach and lighthouse. Then backtrack. On the way back up the hill, notice a small pioneer cemetery on the right.
43.8 Continuing straight on Cape Road, pass the River Road on the left. The surface of Cape Road is rough at first.
44.7 Detour to Cape Tryon. You might try riding down an inconspicuous dirt lane on the right, with no sign, that looks almost like a private drive. It comes just after the rough paving ends. Continue along the Cape Road which turns to dirt. Go up the hill.
46.2 Turn right at the stop sign, back onto Route 20, and enjoy a scenic downhill.
47.1 The Anne of Green Gables Museum is on the left. This museum is in a home with strong historical connections to Lucy Maud Montgomery and her books, with artifacts, gift shops, tours, and other activities. Stay on Route 20 for another 12 kilometres. The road will be deeply rolling at first, with some challenging climbs and rewarding downhills. There is traffic on this part of Route 20 during peak season, so ride cautiously, staying to the right and getting off the pavement whenever you stop. As you ride along on Route 20 you will notice several side roads toward the shore, any of which would be a tempting detour. We couldn't try them all!
53.1 Enter Prince County.
54.6 Continue straight on Route 20, passing Lower Darnley Road to Proffit's Point on the right.
57.7 Cross a wooden plank bridge over the Darnley River. You are entering Malpeque.
59.1 Turn right at the T intersection. This is the centre of Malpeque. On the left shortly before the T intersection is the Keir Memorial Museum, and on the right at the turn is the Princetown United Church. Notice the striking war memorial on the lawn of the church. From here, you are backtracking to Cabot Park.
60.4 Turn left following the sign to Cabot Park.
60.9 Turn right on King Street, staying on the pavement and following signs to Cabot Park and Malpeque Harbor.
62.3 Arrive at Cabot Park, the end of the ride.
Please note that many roads do not have paved shoulders and caution should be used in these areas. Helmets are mandatory while cycling on Prince Edward Island.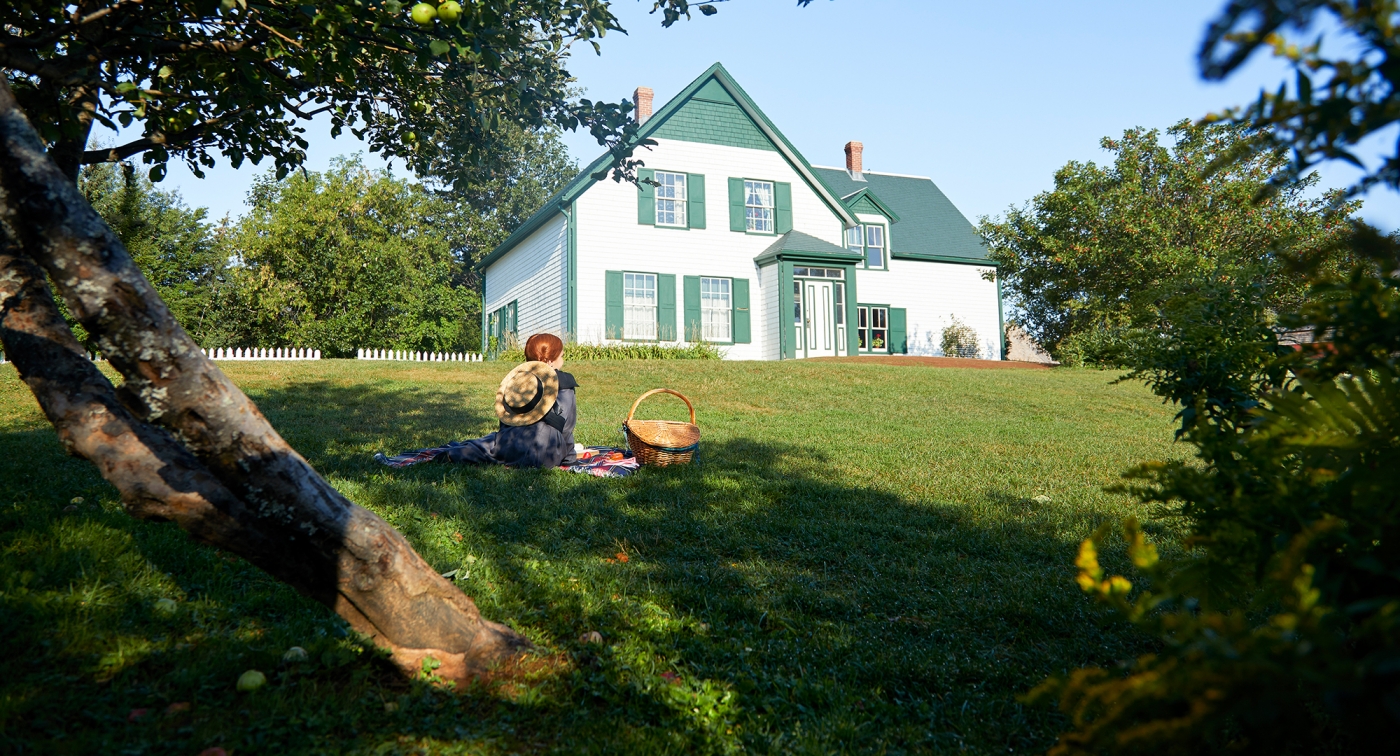 More Itineraries You Might Enjoy