Hello I am planning to visit PEI. What are the best places to tour from a local prospective? I am a seafood lover too!
Answer by: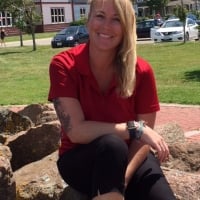 Hi Habs Abraham!
Thank you for planning a visit to Prince Edward Island!
From a local perspective, we love downtown Charlottetown. There is an endless variety of restaurants, an historic feel, and plenty of quaint shops. There's also just a neat energy in the air, with music and entertainment around every corner. Victoria Row is a nice pedestrian street with a bunch of eating options and outdoor patios. You'll see lots of locals gathering there for supper and drinks after work.
Beaches galore. On the north shore, you'll find more white sand beaches with bigger sand dunes. On the south shore, the sand is a deep red, and at low tide, you can walk on the sand bars for long stretches. We love both. Some of the beaches we frequent most: Greenwich (part of the PEI National Park, near the lovely community of St. Peter's), Lakeside and Basin Head. But the options are endless. Every beach has its own charm.
Some of our other favourite little villages to wander around, in and out of the local shops:
New Glasgow
Stanley Bridge
North Rustico
I love seafood. I also have the unfortunate affliction of being allergic to shellfish while being surrounded by the freshest, most mouth-watering lobster, oysters, and mussels on the planet. Once a summer, my wife will let me pop a Clariton and go to town on a shellfish feast.
Lots of excellent fish and chips options around here. They are popular items at Pilot House and Gahan Pub. Dave's Lobster opened last year and has a lobster roll that's gotten great reviews. Mussels are an item on plenty of menus. There's a vibrant restaurant scene here and, as you might expect, most places have several tasty seafood options. Sims Corner is a very nice restaurant, with good lunchtime prices. If you happen to go to the Charlottetown Farmer's Market (a favourite weekly tradition for our family), I recommend the Smoked Salmon Bagel. Richard's Fish & Chips in Stanhope (in the PEI National Park) is a popular destination for locals, too.
Depending on when you're coming, be sure to check out which of the many fun festivals that are taking place. Two very helpful sites to follow a calendar of events, with descriptions:
BuzzOn.com (this is the go-to magazine for locals finding arts and entertainment options - you'll see the free publication sitting around most restaurants, coffee shops, cultural venues, etc.)
Safe travels. Hope you have a wonderful time!
Nicole
Daniel Davies
Raleigh, North Carolina
Asked: Planning a bicycle tour in August for 10 days with five days in west & east and riding 50-65 km per day . Pls recommend town/villages as base locations, weekly rentals and circular itineraries.
Bob McDoogle
Toronto, Ontario
Asked: How do I keep my 3 and 6 year olds happy and entertained in PEI?
Theresa Nickel
Cold Lake, Alberta
Asked: We would like to go on a shorter bike ride on confederation trail but have no idea where to start or where to rent bikes?