I have read about the meeting of the tides. Can you explain this?
The meeting of the tides is really interesting to see. Prince Edward Island is encompassed on either side by the Northumberland Strait on the south and the Gulf of St. Lawrence on the north. Both of these bodies of water are moved by currents, including currents that come from the Atlantic Ocean into the Gulf of St. Lawrence. When these two tides meet at both North Cape and East Point, they create the effect called the "meeting of the tides". When you stand at either North Cape and East Point you can see that there is a thin line of waves created where the two tides collide, especially if you are there at high tide. You can also get another perspective when you climb the East Point Lighthouse.
I hope you someday have a chance to see the two tides meeting!
Elizabeth
Frankie Veenbaas
Calgary, Alberta
Asked: I am coming to New Brunswick in October to visit with family and staying near Shediac. We want to come play a round of golf in PEI and do a costal drive! Based on distance, what would you recommend?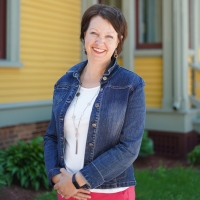 Kathy Schacter
Newmarket, ON
Asked: Interested in an excursion - deep sea fishing in Cavendish. Any suggestions who we should contact. Also where can we rent bicycles?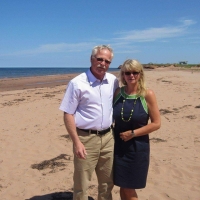 Lynn Langdon
Ancaster, ON
Asked: Hi, I am considering a 6 day trip to PEI the last week of October. I was wondering what the weather is like at that time of year? Would we have missed the fall colours? We want to tour the Island. Any suggestions would be appreciated.