I want to bike tip to tip the end of the month but have road bikes. Can you suggest a scenic, safe, route? Thanks Wayne
Answer by: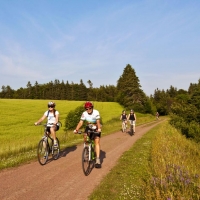 Hi Wayne,
A road bike trip tip to tip at the end of September should be very nice.
First off, many of our paved roads do not have paved shoulders. If going from west to east - prevailing wind direction - start at North Cape (the tip) and cycle along Route 12 all the way to Summerside. Then, depending if you want to see the north shore or the south shore, you will have two choices:
For the south shore: cycle Route 1A to Central Bedque, to Route 171, Route 10 and 19 along the south shore to Charlottetown.
For the north shore: go on Route 2 to Kensington, then Route 104 or 101 to Darnley/Park Corner, then Route 20, then onto Route 6 to Cavendish. In Cavendish you can go along the Gulf Shore Parkway which has a separate bike path in the National Park. The bike path ends in Rustico. From Rustico, take Route 6 to Brackely Beach. This route is narrow with no shoulders - be careful. At Brackley Beach, cycle through the National Park to Dalvay on the separate bike path again. After the National Park, you will end up in Bedford.
From here (for both north & south shore options), you will need to go on Route 2, which has a good shoulder for a quite a few kilometers. At St. Peters, go along the north side on Route 16 to East Point. **The south shore of Route 16 near Souris has no shoulders and a lot of traffic, so if you use this road be extra careful.
I presume you have a new road map? If not, you can fill out this form to have one sent to you.
Also, many cyclists think the Island is very flat - it isn't, so be prepared for hills, particularly in the Darnley/Park Corner area.
Hope this helps and that you have a great holiday.
Cheerio
Ruth DeLong
Frankie Veenbaas
Calgary, Alberta
Asked: I am coming to New Brunswick in October to visit with family and staying near Shediac. We want to come play a round of golf in PEI and do a costal drive! Based on distance, what would you recommend?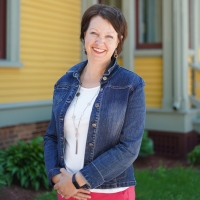 Kathy Schacter
Newmarket, ON
Asked: Interested in an excursion - deep sea fishing in Cavendish. Any suggestions who we should contact. Also where can we rent bicycles?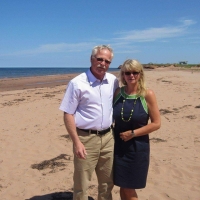 Lynn Langdon
Ancaster, ON
Asked: Hi, I am considering a 6 day trip to PEI the last week of October. I was wondering what the weather is like at that time of year? Would we have missed the fall colours? We want to tour the Island. Any suggestions would be appreciated.