Hi, I will visit your beautiful province in few days and I would like to know what is the best activity to do in Charlottetown area. I like beaches, museums and parks.
Answer by: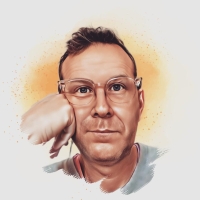 Hello Nail!
There is no shortage of things to see in Charlottetown.
Once you settle in I would head down to the corner of Great George Street and Dorchester Street to start a quick tour of some beautiful and historic locations. On that corner stands The Great George where some of the Fathers of Confederation stayed during their meetings in 1864 to discuss the creation of Canada.
Across the street is St. Dunstan's Basilica. A beautiful example of neo-Gothic architecture. The church is gorgeous inside and out.
Head north and you will see Province House. It is undergoing extensive restoration so you can't go inside, but it is one of the longest continually sitting parliaments in Canada.
Beside Province House is The Confederation Centre of the Arts. This building houses our library, art gallery, and national theatre. The art gallery is amazing, and there is no admission fee. It is absolutely worth a visit.
You can also visit some of our historic homes such as Beaconsfield or Fanningbank, our ecclesiastical buildings like All Souls Chapel, Kirk of St James, the Basilica, and there is shopping along the historic Victoria Row pedestrian district. Also a must see is the Queen Charlotte Armouries military museum; small but mighty.
Charlottetown is a beautiful, tidy, little city with a number of great parks, the jewel of which is Victoria Park and it's historic Fort Edward.
You will love your visit here!
Rod
Daniel Davies
Raleigh, North Carolina
Asked: Planning a bicycle tour in August for 10 days with five days in west & east and riding 50-65 km per day . Pls recommend town/villages as base locations, weekly rentals and circular itineraries.
Bob McDoogle
Toronto, Ontario
Asked: How do I keep my 3 and 6 year olds happy and entertained in PEI?
Theresa Nickel
Cold Lake, Alberta
Asked: We would like to go on a shorter bike ride on confederation trail but have no idea where to start or where to rent bikes?