I would like to go deep sea fishing during my stay in Charlottetown Is it far and what is the price?
Answer by: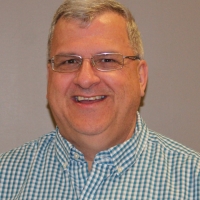 Hi Manon,
We're very glad to hear you'll be coming for a visit to PEI. As you may have heard (or as you may know), there's no better place to be in the summer.
Deep-sea fishing is one of my favourite things to do during the summer months, so I'll be glad to share a bit of what I know about this fun activity. A lot of the businesses that offer deep-sea fishing are located on the north side of the Island, or at the two opposite ends of the province. (Charlottetown is of course located on the south side.) The ones that are closest to Charlottetown are in the North Rustico area, about 30-35 km away; they're located along what we call the "Green Gables Shore". Most of the operators offer a two-hour trip (about half-hour to go out, an hour of fishing for mackerel and cod, and half-hour trip back in). They provide you with rods and will bait them for you; they'll also explain the tricks of the trade for catching which fish at which depth. They'll even fillet the fish and give it to you to bring back with you.
Most operators offer a choice of three trips per day (morning, afternoon and evening). Most also operate from the first or second week of July to the end of August (or Labour Day weekend). You have to reserve ahead of time since the boats can fill up quite quickly (15-20 people per boat, depending on its size). The price per person is usually around $65 per adult or $50 for children 12 and under.
Check out this website to discover the various deep-sea fishing operations (remember to look for the ones on the Green Gables Shore).
In regards to accommodations near the sea in Charlottetown, you'll have lots of choices – from hotels and motels to inns, bed & breakfasts and cottages. Again, you'll have to reserve ahead of time because we're expecting a fairly busy summer. 
If you're looking for a high-end hotel right on the waterfront (complete with board walk and marina), the Delta Prince Edward by Marriott at 18 Queen Street is the place to check out. Many other locations are just a few minutes from the water's edge. Charlottetown has accommodations for all budgets, ranging from chain hotels (Quality Inn, Holiday Inn, Hampton Inn, Comfort Inn) to unique and exceptional, privately owned hotels such as The Great George. 
Hope you enjoy your PEI trip!
Raymond Arsenault
 
Daniel Davies
Raleigh, North Carolina
Asked: Planning a bicycle tour in August for 10 days with five days in west & east and riding 50-65 km per day . Pls recommend town/villages as base locations, weekly rentals and circular itineraries.
Bob McDoogle
Toronto, Ontario
Asked: How do I keep my 3 and 6 year olds happy and entertained in PEI?
Theresa Nickel
Cold Lake, Alberta
Asked: We would like to go on a shorter bike ride on confederation trail but have no idea where to start or where to rent bikes?