Is there a live reenactment of Anne of Green Gables besides The Musical?
Good morning Brenda,
Thank you for your Ask an Islander question.
In addition to the Charlottetown Festival's "Anne of Green Gables" musical which plays at the Confederation Center of the Arts until September 23rd, there is "Anne and Gilbert", which plays at The Guild (across the street from the Confederation Center of the Arts) until October 24th.
The two musicals are different, and they complement one another well. "Anne of Green Gables" tells the story of Anne as a child, moving to PEI and, after many mishaps and misfortunes, eventually winning the hearts of the people of Avonlea. "Anne and Gilbert" tells the story of Anne as a young woman, embarking on a teaching career and falling in love. I have seen both shows several times, and really enjoyed them... I laughed, I cried, I cheered.
Beyond these two shows, you'll also sometimes bump into Anne wandering about, greeting visitors (I saw her just last week, at the Montgomery Inn at Ingleside... she served me lemonade and we had a nice chat).
If you have any other questions about Anne, or about PEI in general, please don't hesitate to reach out again... we're always happy to help!
Nicole
Frankie Veenbaas
Calgary, Alberta
Asked: I am coming to New Brunswick in October to visit with family and staying near Shediac. We want to come play a round of golf in PEI and do a costal drive! Based on distance, what would you recommend?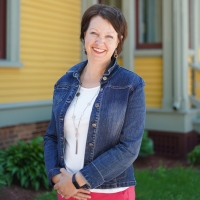 Kathy Schacter
Newmarket, ON
Asked: Interested in an excursion - deep sea fishing in Cavendish. Any suggestions who we should contact. Also where can we rent bicycles?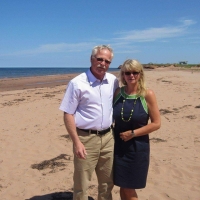 Lynn Langdon
Ancaster, ON
Asked: Hi, I am considering a 6 day trip to PEI the last week of October. I was wondering what the weather is like at that time of year? Would we have missed the fall colours? We want to tour the Island. Any suggestions would be appreciated.