What is the most scenic must-see section of the Confederation Trail if I only have a day or two to bike (30 miles a day on a mountain bike), with a common overnight spot to come back to each night?
Answer by: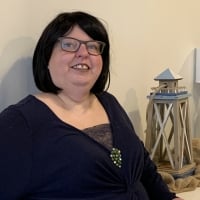 Hello Christie,
Depending on who you ask, you would get a different answer every time. I enjoy the Three Rivers area of Georgetown, Cardigan and Montague for jumping on the Confederation Trail. Staying in this area, you can travel the trail along the Three Rivers area or branch out towards Mount Stewart.
This area has beautiful water views, fauna, a nice breeze from the water area, streams, shade and small communities. A bit of everything. There are even spots you can stop and just take in the moment.
Happy trails,
Erin Davis
Chantal Guilbert
Contrecoeur , Quebec
Asked: Where can you eat something like a fisherman's or seafood platter, different kinds of seafood in one plate?
Carole Cyr
Gatineau , Quebec
Asked: Who serves the best seafood in Summerside?
Katherina Wiebe
Prespatou, Armed Forces (Canada, Europe, Africa, or Middle East)
Asked: I want to travel PEI from tip to tip. Where is the best place to start?