What are some dog friendly parks and beaches?
Answer by: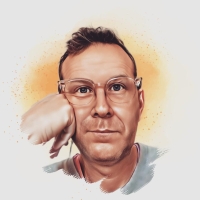 Hi Lonnie,
Prince Edward Island is a great place to explore with your pet. Provincial parks and beaches allow dogs on a leash all year round. The only restrictions you will run into are at the PEI National Park. Your dog is allowed in the park in picnic and camping areas as long as it is leashed. However, dogs are prohibited from National Park beaches between April and October to help protect some of our at-risk native plant and animal species.
Beyond parks and beaches, there are a lot of stores and hotels in Prince Edward Island that are pet friendly. This link has a long but not exhaustive list. If you are going to take your pup anywhere and aren't sure just call ahead. Most places are pretty open.
Hope you and your good boy have a great visit to our lovely Island.
Cheers,
Rod Weatherbie
 
Daniel Davies
Raleigh, North Carolina
Asked: Planning a bicycle tour in August for 10 days with five days in west & east and riding 50-65 km per day . Pls recommend town/villages as base locations, weekly rentals and circular itineraries.
Bob McDoogle
Toronto, Ontario
Asked: How do I keep my 3 and 6 year olds happy and entertained in PEI?
Theresa Nickel
Cold Lake, Alberta
Asked: We would like to go on a shorter bike ride on confederation trail but have no idea where to start or where to rent bikes?