What are some really good restaurants in Charlottetown that aren't seafood-focused?
Answer by: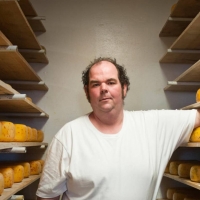 Hi Chris,
There are lots of great restaurants that are not "seafood focused" Hopyard, Sims Corner Steakhouse, Brickhouse, - although seafood is a focus here, being on PEI, surrounded by water, we have some of the best beef, pork and chicken in the country that you will find in most restaurants.
Some of the ethnic restaurants like Cedar's Eatery (Lebanese Canadian) Hojo's Japanese Cuisine, Seoul Food (Korean), The Himalayan (Indian) are very worthy of note as well. You will not have any trouble finding a great bite.
Hope you enjoy your stay on PEI and if you are around the north shore- make sure to stop by Glasgow Glen Farm for some artisan Gouda cheese and some of the best wood-fired pizza on the Island!
Cheers,
Chef Jeff
Daniel Davies
Raleigh, North Carolina
Asked: Planning a bicycle tour in August for 10 days with five days in west & east and riding 50-65 km per day . Pls recommend town/villages as base locations, weekly rentals and circular itineraries.
Bob McDoogle
Toronto, Ontario
Asked: How do I keep my 3 and 6 year olds happy and entertained in PEI?
Theresa Nickel
Cold Lake, Alberta
Asked: We would like to go on a shorter bike ride on confederation trail but have no idea where to start or where to rent bikes?