What are the top attractions in PEI other than Anne of Green Gables?
Dear Joseph:
In my opinion, our number one attraction (other than Anne) on Prince Edward Island would be our beaches with local food coming in a close second. Beach scenery varies with high red cliffs adorned with large historic sandstone rocks to sunbathe onto soft sandy beaches lined with sandy dunes that sing.
If you are looking for something more touristy to do, you can be sure to visit COWS Ice Cream and test out their spectrum of ice cream flavours.
Both the Northumberland Ferry and the Confederation Bridge are attractions so if you happen to be touring the Maritimes you could take one to Prince Edward Island and leave for the mainland from the other point of departure.
Wishing you well on your happy travels,
April Ennis
Frankie Veenbaas
Calgary, Alberta
Asked: I am coming to New Brunswick in October to visit with family and staying near Shediac. We want to come play a round of golf in PEI and do a costal drive! Based on distance, what would you recommend?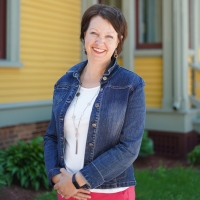 Kathy Schacter
Newmarket, ON
Asked: Interested in an excursion - deep sea fishing in Cavendish. Any suggestions who we should contact. Also where can we rent bicycles?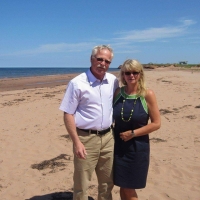 Lynn Langdon
Ancaster, ON
Asked: Hi, I am considering a 6 day trip to PEI the last week of October. I was wondering what the weather is like at that time of year? Would we have missed the fall colours? We want to tour the Island. Any suggestions would be appreciated.