I've heard about the fabulous beaches on PEI. I am wondering where I could find a great beach that is off the beaten path - quiet, secluded, and gorgeous.
Answer by: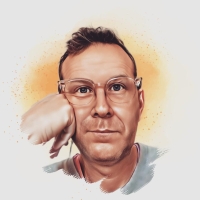 Hi Deb,
I am a beach person too and one of the great things about living on Prince Edward Island is that you are never very far from a beach1 There are more than 1,100 km of coastline and much of that consists of beautiful beaches. Many are off the beaten path, quiet, secluded and gorgeous - what you're looking for!
A personal favourite of mine is Tea Hill Beach, on the south shore of our island in Stratford. At low tide, you can walk for miles on the smooth red sand and the calm water is as warm as a bathtub! There have been many times that I have been the only person on the entire beach!
Panmure Island Beach on the eastern Shore is more of a white sandy beach. I often spend hours there combing the beach for treasures!
You can also try Cedar Dunes Provincial Park on the south-western part of the Island. You will love the beautiful dunes and miles of beach!
Whichever area of our Island you visit, I am sure that you will enjoy the beautiful beach that will be close by!
Rod
Daniel Davies
Raleigh, North Carolina
Asked: Planning a bicycle tour in August for 10 days with five days in west & east and riding 50-65 km per day . Pls recommend town/villages as base locations, weekly rentals and circular itineraries.
Bob McDoogle
Toronto, Ontario
Asked: How do I keep my 3 and 6 year olds happy and entertained in PEI?
Theresa Nickel
Cold Lake, Alberta
Asked: We would like to go on a shorter bike ride on confederation trail but have no idea where to start or where to rent bikes?