Where is a good spot to go trout fishing in PEI and are their any websites for information on fishing spots?
Answer by: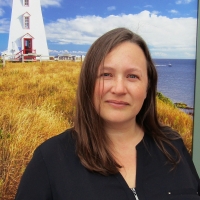 Hi Harvey!
There are many great trout fishing spots sprinkled throughout the Island. A couple that come to mind are the Morell River and Bens Lake, both are located in eastern PEI. Ben's Lake is a stocked trout farm http://www.benslake.com/.
Find all the best spots for trout fishing from the provincial angling resources and information centre.
Good luck and happy fishing!
Patty
Daniel Davies
Raleigh, North Carolina
Asked: Planning a bicycle tour in August for 10 days with five days in west & east and riding 50-65 km per day . Pls recommend town/villages as base locations, weekly rentals and circular itineraries.
Bob McDoogle
Toronto, Ontario
Asked: How do I keep my 3 and 6 year olds happy and entertained in PEI?
Theresa Nickel
Cold Lake, Alberta
Asked: We would like to go on a shorter bike ride on confederation trail but have no idea where to start or where to rent bikes?