Where is the best clam chowder and/or lobster roll?
Answer by: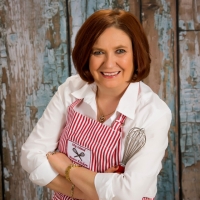 Hello Eric,
Well, I'll start with the easy one – the lobster roll. I have a couple of suggestions for you. The first is Richard's Seafood Eatery, a take-out on Covehead Wharf on the Island's north shore. It's a non-descript little spot but it's big on flavour. Richard's is very popular with locals and, you know the old saying, follow where the locals eat and you'll get a good meal. In fact, back in 2013, I went on the hunt for the best lobster roll on PEI and declared Richard's to be my favourite. You can read about my review here [and note that any prices indicated in the review were 2013 prices]: http://myislandbistrokitchen.com/2013/10/02/my-favorite-lobster-roll-on-prince-edward-island-2013/
The second suggestion for a lobster roll would be Dave's Lobster at Peake's Wharf on the waterfront in Charlottetown. You can read my review of this eating establishment when it first opened in Charlottetown in 2014: http://myislandbistrokitchen.com/2014/05/06/daves-lobster-charlottetowns-newest-lobster-roll-and-taco-eatery/
Finding clam chowder is a bit more difficult because most restaurants in PEI tend to serve seafood chowder as opposed to clam chowder and there are some mighty fine bowls of seafood chowder to be found around the Island! Carr's Oyster Bar in Stanley Bridge on the Island's north shore has clam chowder on their menu. Although I have never tried it, I suspect it would be good as their seafood chowder is delectable.
The Chowder House in Point Prim, east of Charlottetown, also has clam chowder on their menu. I have not tried their chowder but this is a popular eating spot with Islanders as well as tourists.
I hope you enjoy your visit to PEI and find great lobster rolls and chowders to try!
Barbara
Frankie Veenbaas
Calgary, Alberta
Asked: I am coming to New Brunswick in October to visit with family and staying near Shediac. We want to come play a round of golf in PEI and do a costal drive! Based on distance, what would you recommend?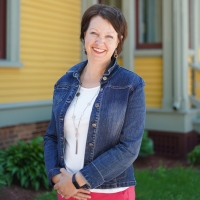 Kathy Schacter
Newmarket, ON
Asked: Interested in an excursion - deep sea fishing in Cavendish. Any suggestions who we should contact. Also where can we rent bicycles?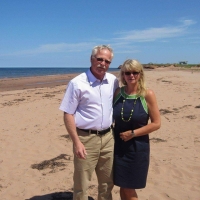 Lynn Langdon
Ancaster, ON
Asked: Hi, I am considering a 6 day trip to PEI the last week of October. I was wondering what the weather is like at that time of year? Would we have missed the fall colours? We want to tour the Island. Any suggestions would be appreciated.